Dope TV Will Aggregate Best Of Entertainment Channels On One Platform -Sola Fajobi
Posted on September 27, 2017
FUNSHO AROGUNDADE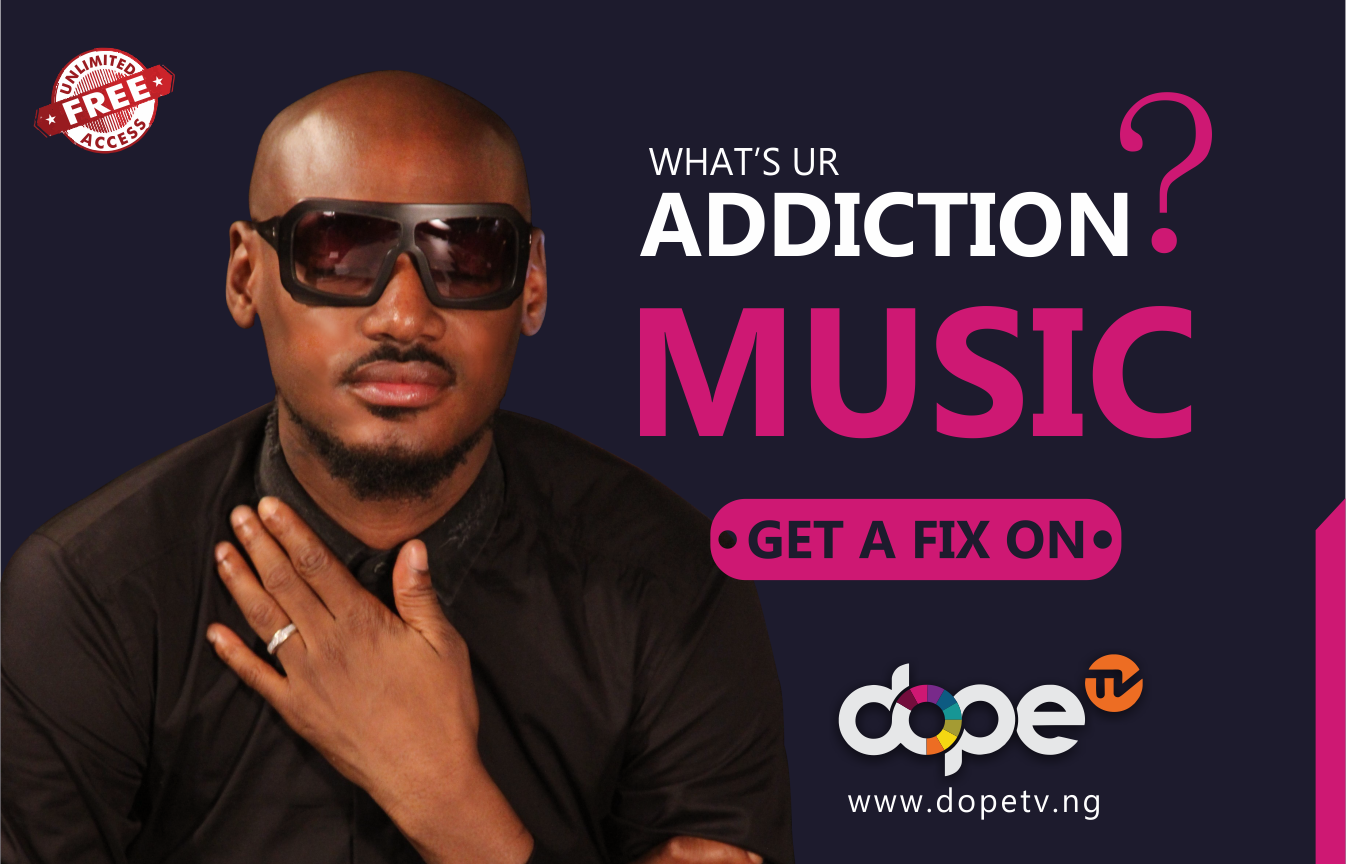 As Dope TV, a new digital urban youth and family entertainment multi TV platform, berth in Nigeria, the CEO of the new outfit, Sola Fajobi, said they are out to aggregate the best of entertainment media channels on one platform.
Speaking after the unveiling of the channel in Lagos on Tuesday, September 26, Fajobi said the new web-based TV has congregated all the exciting, engaging, hilarious, interactive and educational media content, that would be appealing to the lifestyle of various audiences, into different channels under one platform and delivered to the target via their closest touch points – online and mobile.
"We are aggregating the best of entertainment media channels on one platform that our users can access online via dopetv.ng and on mobile devices. Also Dope TV has congregated into a bouquet several youth-centric entertainment media channels relevant to the lifestyle of the young urban African," said Fajobi, a serial media entrepreneur.
He added that like the choices people make on their cable/satellite decoder, Dope TV has been divided into six key channels to satiate each audience preference at different point in time.
The channels are DOPE STUDIO, a proudly 100 per cent African entertainment content channel showcasing high quality and premium recorded content from across the continent. It will offers the best of movies, soaps, drama series, sitcoms, lifestyle and magazine shows, comedy skits and shows, reality TV shows, music, events, parties and great moments.
DOPE LIFE is the real time entertainment, lifestyle and news channel designed for the African youth. All contents in this section are original and offered in 10 sections some of which include: Dope Fashion and Style, Dope Fun People, Dope Now, Dope Streetz of Showbiz.
There is DOPE INTERACT, a chat room portal, which offers a wide range of chat rooms where people chat with each other on various topics; while the chemistry section is purely a dating and romance platform.
DOPE STREAM is the new platform's live-streaming channel for all live shows, programmes or content like events, reality TV shows, red carpet moments, news and other content offerings that are hot, happening now or in high demand.
DOPE FAMILY is the premium home and family-friendly channel with contents like cooking shows and tips, home affairs, health, fitness and hygiene, décor tips, parenting, crafts and recipes, schools and career guides, educational games, family oriented reality TV shows e.t.c. designed to educate, entertain, inform and interact with mothers, fathers, teens, children and the whole family in a more meaningful way.
DOPE REALITY showcases fresh and original reality TV shows and various ranges of contemporary formats will be on display with fresh shows every month.
"Each quarter, the channel will broadcast at least one original format while celebrity lifestyle reality formats will be a consistent feature on daily and weekly basis. The fact is straightforward, reality show is the in-thing globally now and we want to own it in Nigeria," Fajobi stated.
He promised that his new offering would "engage the youth and family audience through edge of the seat, exciting, interesting and rewarding content and shows that will be promoted and launched on the channel available to subscribers daily free of any charge.
"Dope TV offers a fix for everyone's addiction, so whatever your addiction is, be rest assured we got something here for you. You can also get updates on all our social media pages like Facebook, Twitter, Youtube, Instagram and Google Plus among others."
Operating from their avant-garde studio/office in Opebi, Lagos with state-of-the-art tech equipment, the web-based TV would also be available on mobile phone via the Dope TV app on Google Play Store and Apple Play Store while allowing visitors to interact, share content, chat and engage on different sections of the platform.
Dope TV is from the stable of Digital Interactive Media, a 360 degree marketing Communications Company behind innovative contents like the Next Movie Star, Supermom, Excite TV, Dear Diary and Dormitory 8 among others.