EXCLUSIVE: Aso Rock Clinic Scandal: The Real Truth With Documents Attached
Posted on October 11, 2017
MICHAEL AKINOLA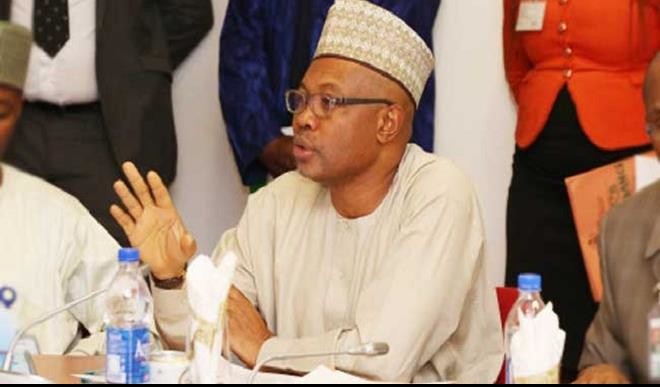 Few days after the outbursts by the wife of the president, Mrs. Aisha Buhari on the state of the Aso Rock Clinic in the Presidential Villa, Abuja, more startling revelations are beginning to come out.
Sources close to the seat of power told our correspondent that the rot in the State House Clinic is so grim than what Mrs. Buhari and her daughter, Zahra spilled in the last one week.
"I am happy that the MD of Aso Clinic is here. Dr (Hussain) Manir, I am happy that you are here. As you are aware for the past six months Nigeria was not stable because of my husband's ill health. We thank God that he has fully recovered now. If somebody like Mr President can spend several months outside Nigeria, you wonder what will happen to a common man on the street in Nigeria.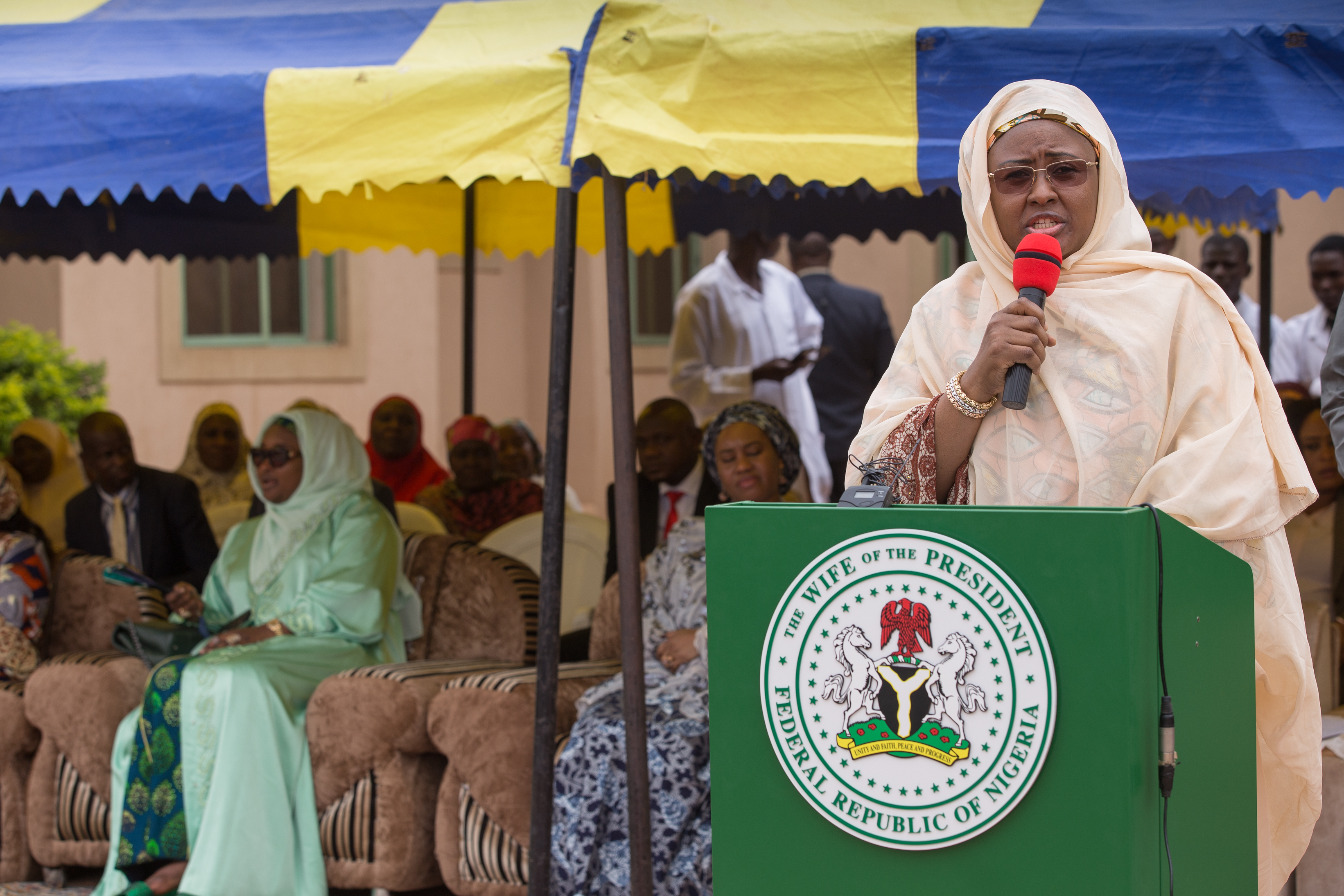 "Few weeks ago I was sick as well; they advised me to take a first flight to London; I refused to go. I said I must be treated in Nigeria because there is a budget for an assigned clinic to take care of us. If the budget was N100 million, we need to know the way the budget is spent. And along the line I insisted; they called Aso clinic to find out if their X-ray machine was working, they said it was not working. They didn't know that I was the person that was to be at that hospital at that very time.
"There are lots of constructions going on in that clinic but there is no single syringe there; what does that mean? Who will use the building? So we have to be good in reasoning; you are building and there is no equipment, no consumables in that hospital and the constructions are still going on," she queried.
However, Aso Villa sources said a lot of people will be surprised to know that the perpetrator behind the scandal is not the CMD, Dr Munir but accusing fingers are pointing at the Permanent Secretary, State House, Mr. Jalal Aribi.
According to the sources, Aribi, an alleged ally of the President Buhari's controversial Chief of Staff, Abba Kyari, has cut a figure that must be feared by all.
He was said not to be in the good book of many civil servants in the Presidency because of his highhandedness.
Aribi has also had some startling allegations leveled against him by the State House staff who are already fed up with his alleged antics.
Among the allegations against Jala Aribi are;
(i) Salaries of intern doctors are collected and put in a fixed deposit account for his private benefit.
(ii) Only N4 million have been spent on drugs this year.
(iii) The Clinic X-Ray machine was repaired at a cost of N4 million after the Clinic CMD was queried.
(iv) N21 million allegedly deducted for the National Health Insurance Scheme, NHIS, so far but no staff have access to the scheme.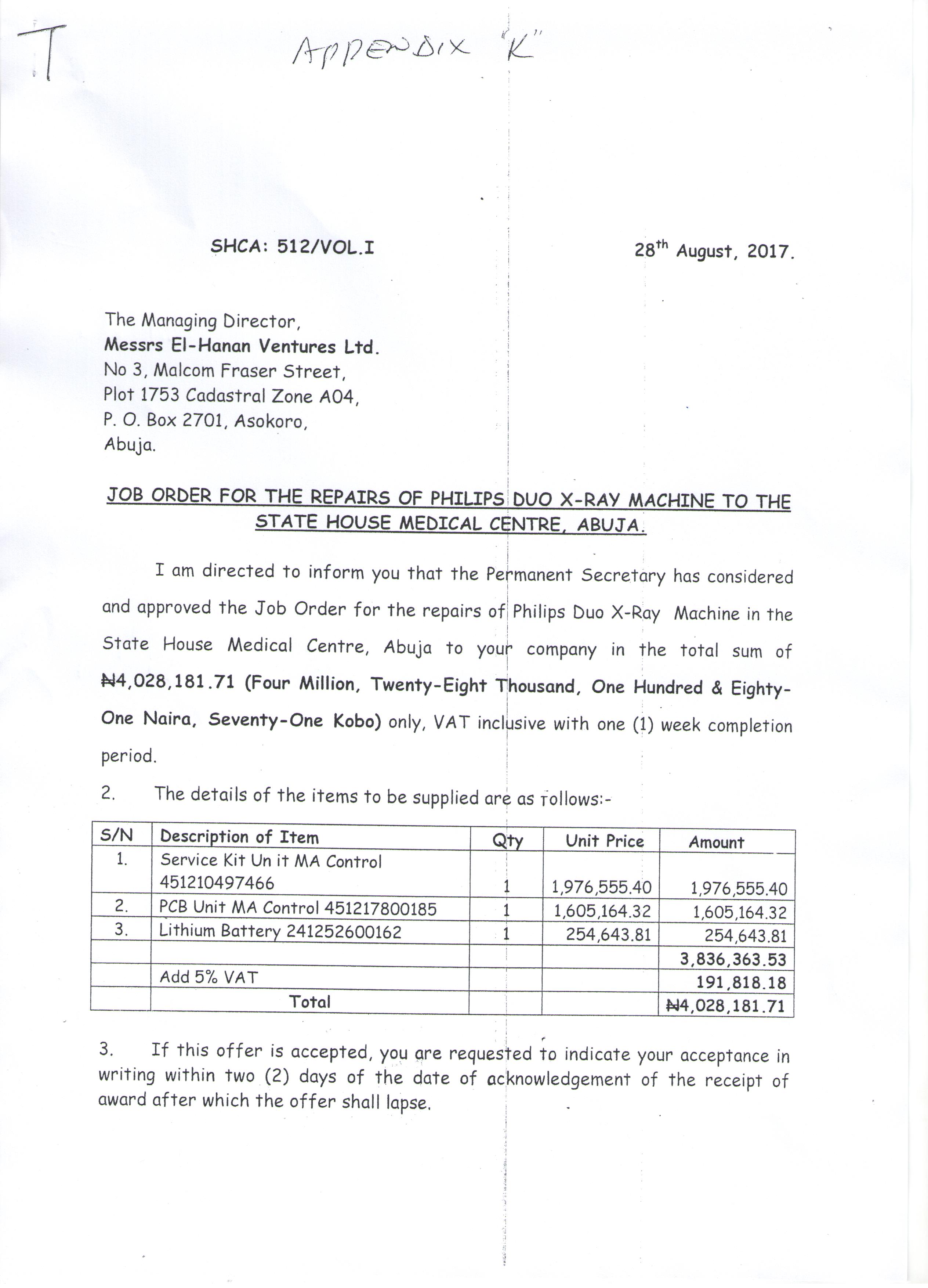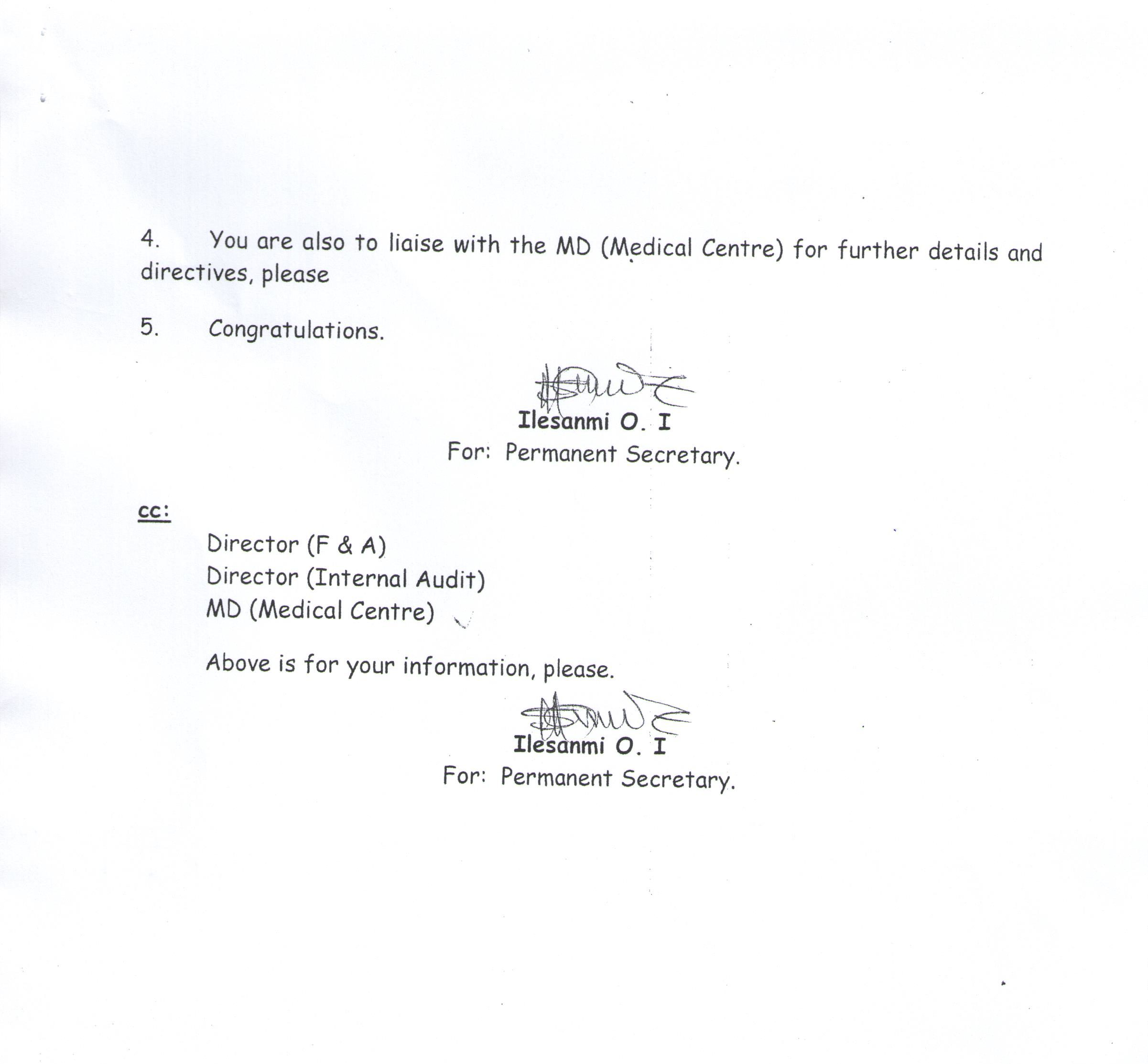 Also in the administrative block, various allegations are also made against the Permanent Secretary including;
(i) Some travel agents are owed large amounts of money thereby grounding their businesses. 
(ii) Since he (Aribi) was not allowed to purchase new cars, he has allegedly sabotaged the cars on ground with the President, Vice President and their wives, in most cases had their cars broken down embarrassingly while on convoys. 
(iii) Both the wives of the President and Vice President mostly fuel their cars from their pockets for official assignments as Jalal Aribi refuses to release funds for this.
(iv) A bus costing N27 million was allegedly purchased for N85 million and as soon as the story of the outrageous purchase was leaked, the whistleblowers were transferred from State House Administrative Department. It took the intervention of President Buhari before they were granted access and to be brought back to their original desks.
Arabi has been in the eyes of the storm since early this year.
In May, he was rumoured to have been placed on suspension but was shielded by the President's Chief of Staff after Mrs. Buhari decided to take full control of her husband's healthcare.
She reportedly complained to her husband that the permanent secretary had refused to release funds to enable her to properly care for him.
The development led to President Buhari's decision to send the permanent secretary packing from the State House.
More Documents below: