Galaxy Of Stars Storm Trinity House For COSON In The Church
Posted on October 30, 2017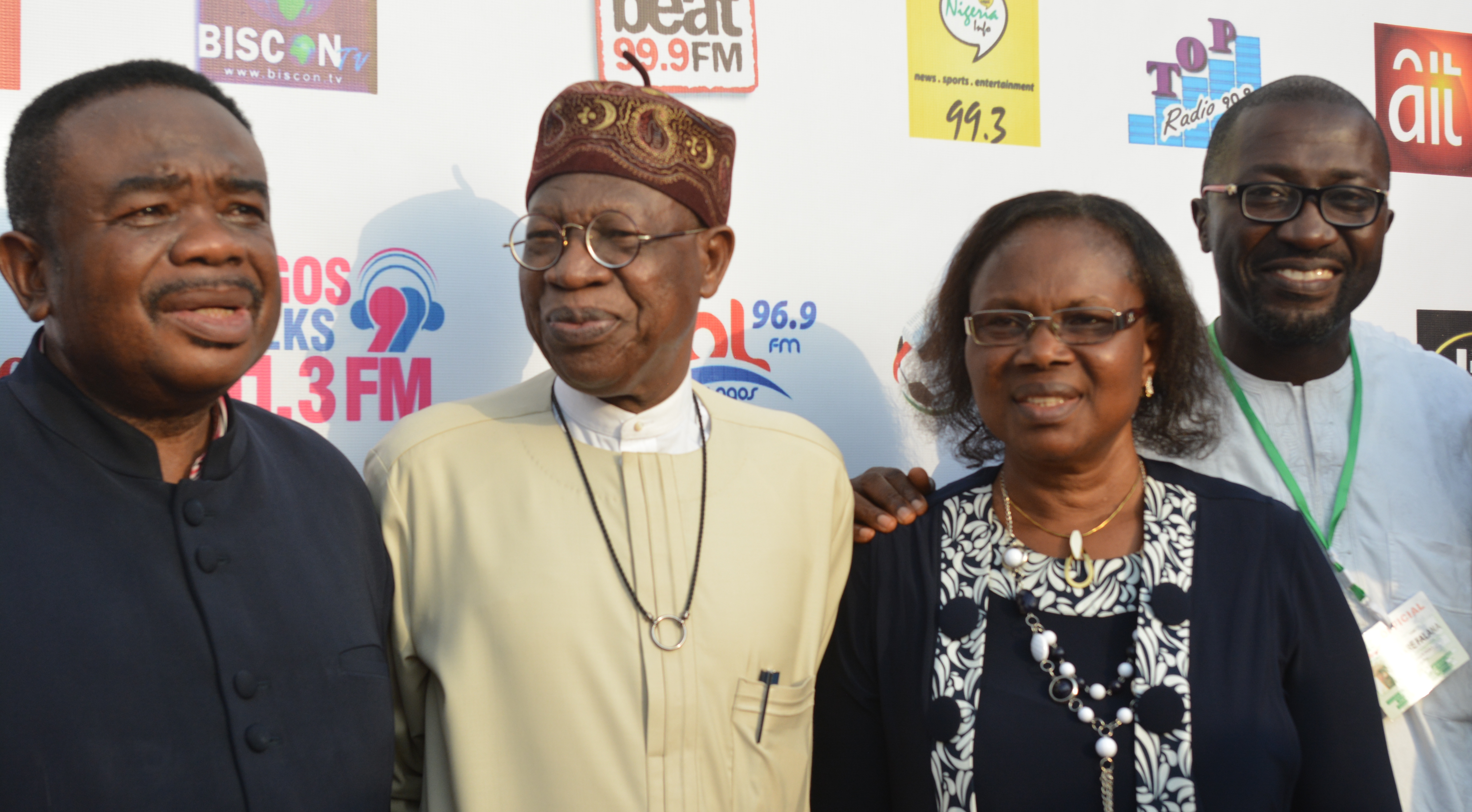 The show was stunning. The organizational and technical quality of the event was first class as the much talked about COSON Week began with a grand roll-out at Trinity House, Victoria Island, Lagos, on Sunday with the spectacular "COSON in the Church".
Nigeria's Minister of Information and Culture, Alhaji Lai Mohammed, a well known Muslim led a high-powered Federal Government delegation to the never to be forgotten event, exemplifying the all bridge building nature of the show.
Earlier at Trinity House for COSON in the Church was the Hon. Minister of Transport, Rt. Hon. Chibuike Rotimi Amaechi; Lagos State Governor, Mr. Akinwunmi Ambode, also sent a high powered delegation to COSON in the Church.
Before the ministration began at the Church auditorium, cameras of all sorts exploded and exploded on the sumptuous red carpet laid in front of Trinity House with exquisite decoration and two cocktail points serving a choice of drinks and soft music playing in the background.
From the soaring national anthem led by young Nigerian singer, Florentina to the last beat of the memorable performance by Dolzi, the King of melody, it was an unforgettable evening at Trinity House. Among the many top gospel artistes who thrilled the ecstatic audience at COSON in the Church were star singers, Essence, Dieko, Kenny Saint Best, Yoyo, etc.
The 13- year old Favour Sax, who blows the saxophone like no one else, nearly brought the roof down. The Xplicit Dancers were awesome. The iconic President of the Gospel Musicians Association of Nigeria (GOMAN), Evangelist FunmiAragbaye was hot on stage while popular gospel singer, Nathaniel Bassey was also in Church.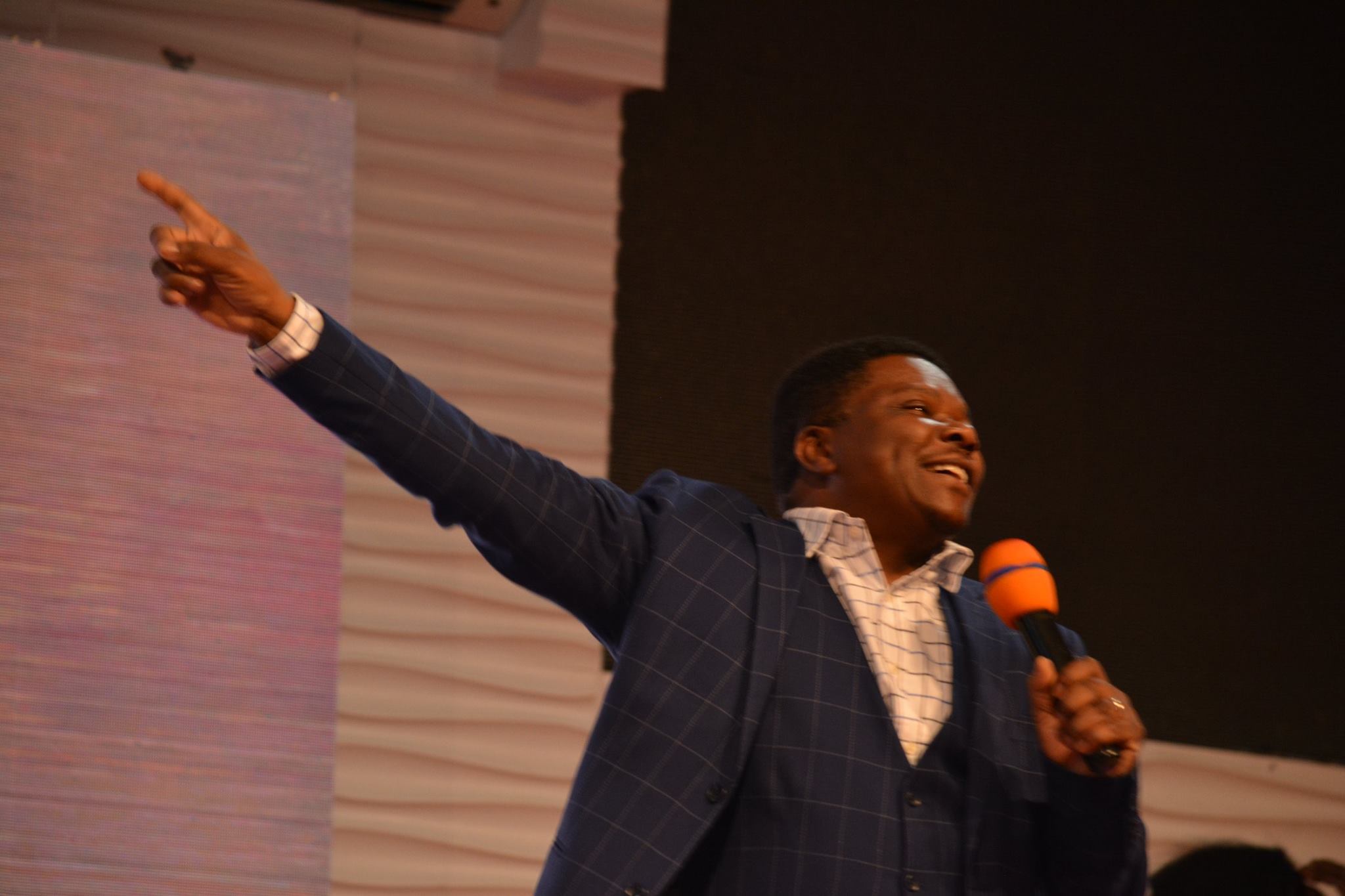 It was truly groovy when Nigeria's original musical wizkid, Dizzy K Falola, who is now a respected pastor in the UK, flooded memories back with his rendition of a gospel version of his monster hit song of the 80s, 'Baby Kilode" and the congregation just went wild.
Lepacious Bose, the very enigmatic hostess with a style all by herself practically had the packed audience eating off her hands.
Host Pastor at Trinity House, Pastor Ituah Ighodalo coordinated the various ministers of the gospel from diverse denominations who prayed for political stability in Nigeria and love among the different tribes that make up Nigeria.
There were prayers for economic growth in the country; for jobs for the teaming masses of unemployed in Nigeria; for the children of Nigeria and the leaders of the country.
When the show was over, the man who burnt the midnight oil putting together the incredible COSON in the Church, the Chairman, Copyright Society of Nigeria (COSON), Chief Tony Okoroji, had this to say, "I am humbled"