Man Sent To Prison Over N200 Worth of Food
Posted on November 10, 2017
CYRIACUS IZUEKWE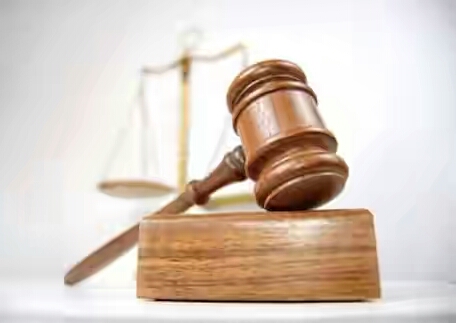 A 32-year old man, Mr Alex Okoroafor has gotten what he did not bargain for after he got food worth N200 from a female food vendor and sneaked away without paying.
The incident happened at ANCLA at Hajj camp of the Muritala Muhammad International Airport Ikeja, Lagos.
P.M.EXPRESS gathered that Okoroafor went to the shop of one Mrs. Queen and requested to be served food worth the amount. The food was served, he finished eating, had no money to pay the vendor, and reportedly sneaked out with the hope that he will not be noticed.
It was gathered that unknown to him, he was well known to the shop owner who later recognized him and demanded for her money.
P.M.EXPRESS gathered that Okoroafor had initially denied but when he was arrested and detained by the police, he admitted and said he had no money to pay at that particular time.
He was charged before a Lagos court for conduct likely to cause breach of public peace and assault.
He pleaded not guilty.
The presiding Magistrate, Mrs. M.I. Dan-Oni granted him bail in the sum of N100,000 with one surety.
However, Okoroafor was remanded in prison custody pending when he will perfect his bail condition. The matter was adjourned till 17 November, 2017.
When P.M. EXPRESS contacted Okoroafor, he said that he had no money at the time the woman confronted him otherwise, he would have given her the amount she demanded. He said he did not knew what came over him as it was not his intention to injure the owner of the shop. He said he  would do everything possible to settle the matter out of court as he has already contacted his relations to bail him.
Meanwhile, Okoroafor was still remanded in prison custody pending when the relation will facilitate his bail conditions.