My Ordeal in the hands of Security Personnel -Ibrahim Odofin
Posted on December 19, 2016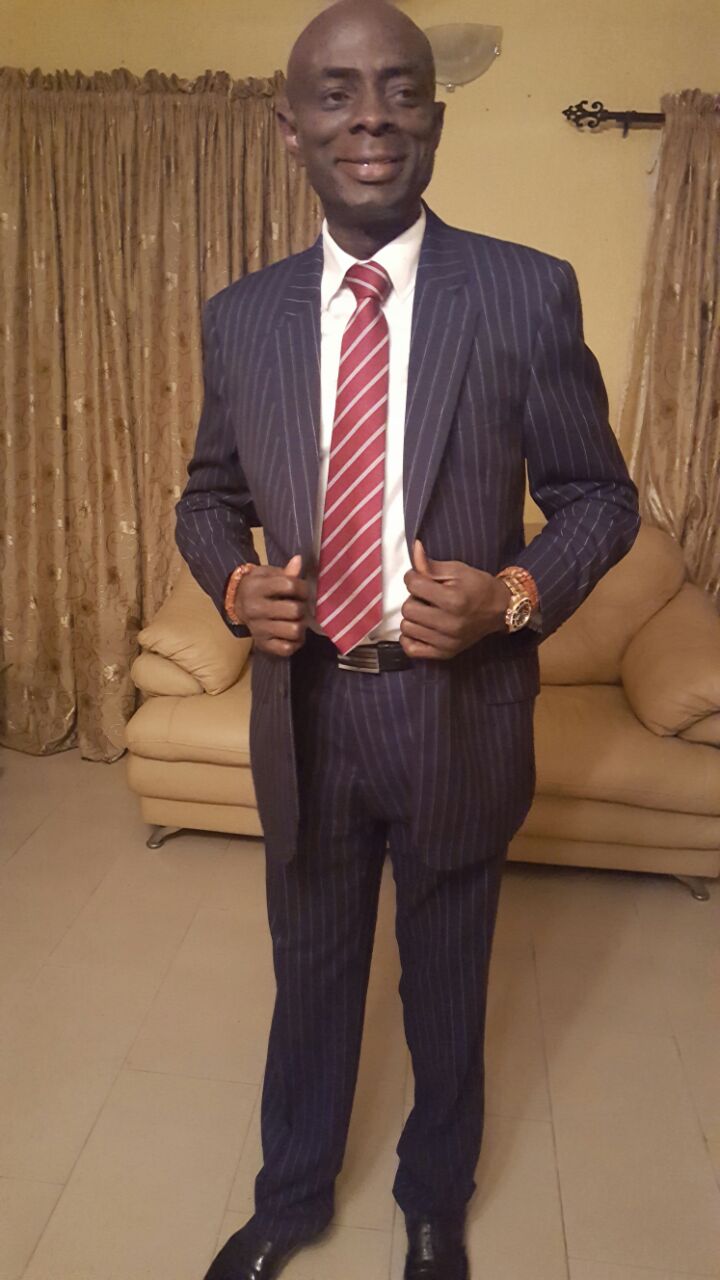 The name Eleshin (lover of horses) is a popular name in the territories of Lekki Peninsula, Victoria Island, Ajah and also known widely across the country. It is a name associated with royalty, tourism and security.
Eleshin is the sobriquet of Ibrahim Odofin, son of the late Odofin of Ajiran Kingdom, Lekki in Eti-Osa. He is presently a private security practitioner with his outfit, Eleshin Security Services Limited.
His is a humble story of how good decision making, strong will and doggedness propelled him from very low and obscure beginnings to become one of the most efficient and thriving private security practitioners in Lagos State.
In this interview, Odofin, a graduate of University of Lagos, who is also the next-in-line to the Odofin chieftaincy title in  Ajiran Kingdom in Eti-Osa Local Government Area speaks about issues and challenges of security business in Lagos State.
He also revealed tribulations from the hands of the Police and his refusal to bribe the Civil Defense Corps to release his license, having been unjustifiably seized earlier by police order
How did you come up with the nickname 'Eleshin'?
I was the first person who began Tourism and Home Affairs in Lekki due to the fact that I love horses. Horse riding is one of my hobbies. During festive periods, I usually would bring horses to the beach for both adults and children to ride and have a feel of what most of them usually watch in movies. 
The practice soon spread over the beaches and that led to us forming the Eko Tourism Horse riders Association.
So your love for horses also informed your choice of Eleshin as your company name?
Yes of course. I wanted the name to continue living.
What were you engaged in before setting up Eleshin Security Services Ltd?
I have always been a strong member of the Odua People's Congress, under Gani Adams, leading one of the special squadrons of the group. We were involved in a lot of fights; fights of fundamental human rights and several others. At a point, I had to sit back and talk with myself because when the crises broke out, it involved always moving from one place to another in very risky circumstances and so I
thought it was time for me to re-evaluate my life. Coming from royal family meant there were inherent opportunities for me if I could articulate myself as to take good advantage of them. So, I decided that I would quit as I was not ready to lose my life and begin a vigilante security outfit. 
Thereafter, I went to one of my uncles who was influential in the community as a high chief and explained my decision to him. He was very pleased and acknowledged my decision as a wise one. He helped to arrange security contracts for me with respect to lands in disputes and several others.
Tell us how the company began?
Assured with that promising prospect after having spoken with my uncle, I knew I had to equip myself further. So, I enrolled to study Security services at the Institute of Security in the University of Lagos. After my diploma programme, I went further to acquire the Advanced Diploma. This exposed me to the various technicalities in the security business. After that I registered my company with the Civil Defense Corps in Abuja. 
I began the business with 15 gallant men as vigilante guards but today, ten years after, Eleshin Security Services Limited is firmly on ground and has made a name for itself as a reliable security outfit, giving optimum performance in services. Eleshin Security Services is in most of the estates in Lekki. We are also in Victoria Island, serving several companies, churches, banks, individual homes, etc. We also cover parties and events. I have successfully covered at least 30 parties. I have a good track record here also because I usually train my guards for every event.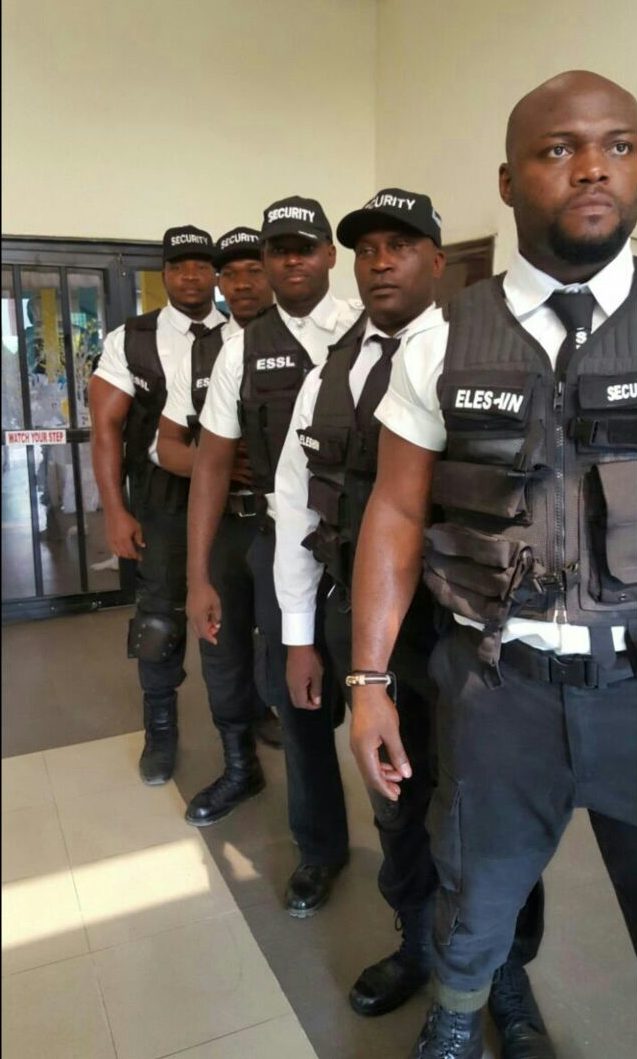 Your late father was a prominent figure in your community. Can you tell us more about him and how best you remember him?
My father was the Odofin of Ajiran land in Eti-Osa. He was a philosopher; humble, kind and always sharing with others.  He died at the age of 100. That very day he was ill and I offered to take him to the hospital but he declined saying, that was the time, but I did not understand. I left him about 

2pm

to go and buy my ticket as I was about travelling. That very day, he had dressed up as if going somewhere and ate very well saying he was waiting for a vehicle that was going to pick up somebody by

4pm

. 
At the ticketing office, I got the call by

4pm

that he had passed on. He just went straight to my bedroom and breathed his last. His last child is 3 years now.
Are you likely to take over his title as the next Odofin of Ajiran land?
I am entitled to it but I would leave the kingmakers to decide. However, I am eternally grateful to the king of Ojomuland, Alhaji Y.O.B Bakare and one other person whose name I would not reveal. After God, these three people, with my late father have been instrumental to my success. 
Though, I have had to face many trials and persecutions because of the prospect of becoming the the next Odofin of Ajiran which does not sit well with some people. Various petitions have been written against me that I am an armed robber, and a cultist all in a bid to tarnish my image and put the stool of the Odofin beyond reach. 
A certain Ahmed Tajudeen, a miscreant from Ibadan, and who claimed to be a member of PCRC  and being used as a political thug by influential people was used to write a petition against me in collaboration with the police.  He has been a constant terror in the community. In 2011, Ahmed and his gang vandalized my car and took away N5 million which I reported to the police at Ilasan. A case of robbery and attempted murder was later changed as two fighting. I called the SARS commander in Ilasan to intervene in the case but he could not resolve the issue. The case is still ongoing and I believe at the end of the day justice will be served.
Ahmed works in tandem with some notorious criminals, even the police, are looking for. A robbery incident happened sometime ago when the robbers were arrested. One of them allegedly confessed that Ahmed Tajudeen was the one who furnished him with the gun – a pump action- he used in the robbery. When the boy was brought to the community, Ahmed fled. So, I am so filled with disappointment at the police that it is a known criminal on whom a confessional statement was written to have allegedly provided a gun for robbery that the police are using against me.
He usually would come with those Ajah thugs and Omo- Onile to terrorize and extort money from land owners in estates and continues to collect money from them in defiance to the government's order for the practice to stop.
Are there other challenges?
Just two months ago, I was doing a small party in remembrance of my father and I sent my driver to buy me some food at Mega Chicken eatery. After waiting for about two hours, I began to wonder what the matter was that he stayed so long. I began to call his number.  Unknown to me, he had been apprehended by some policemen from Panti and the vehicle seized. One of the policemen who picked my call later said my driver was with them and that I should meet them at Shoprite. They said I should bring along N1 million when coming but I bluntly refused. In the evening they released my driver. They then wrote to the Civil Defense Corps to withhold my license. I thereafter petitioned the AIG Zone 2 as well as the CP. My lawyer and I went to court. When they noticed the way the case was going, my moves and strings I was pulling, they slacked and tried to negotiate a settlement and said I should come and pick up my car. I refused and insisted they return it. 
They later released my vehicle and we talked. Since I believe in forgiveness, I asked my lawyer to withdraw the case. They then wrote to the Civil Defense Corps to release my license, which also proved a very difficult task as they deliberately refused to release it.  
I sent my staff on three different occasions to pick it up unsuccessfully they would not release it saying, I should 'shake body'. My reply was that, I would not give them 10 kobo because it was called corruption. Just recently, I sent one of my staff again to Abuja through one of my directors; Retired Col. Shomu as well as an SSS officer, Mr. Tobi, now retired also. They were the ones who pressurized the Civil Defense Corps to release my license without my bribing them. You see the country we are in?
Over the course of the years, do you have regrets?
Yes, I have. Like the saying goes, no one is perfect. But I am grateful to God for helping me through all the challenges to get to where I am today. One of my regret was losing my father, if he was alive; it would have been much easier overcoming all challenges as his help would have come in handy.
I love reading. Anytime I travel out of the country, I take along my novel and other books on security which I spend time reading to continually keep abreast with the dynamics of the profession. At such times, I also look out for other opportunities in enterprise.
Any  special thing in your life.
Horses. I love horses more than many things. In fact, if I was sick and you could only let me touch my horse, believe me I would get well. I have four horses in my estate.
I am a village boy and a local man. Eba and Tilapia fish it is.
How do you cope with that when you travel out of the country?
My brother, I always carry my garri with me when I travel out because their garri overseas is so light with very little starch; it is not as heavy as ours. I also take a bit of Agbo jedi because their soup is full of maggi and sauces.
In ten years, where do you situate Eleshin Security Services Limited?
Remarkable heights, I believe with our focus and determination, we would have spread to other parts of the country and even beyond.