SEX WORKERS TAKE OVER ABANDONED HOUSES IN ABUJA
Posted on February 14, 2018
CYRIACUS IZUEKWE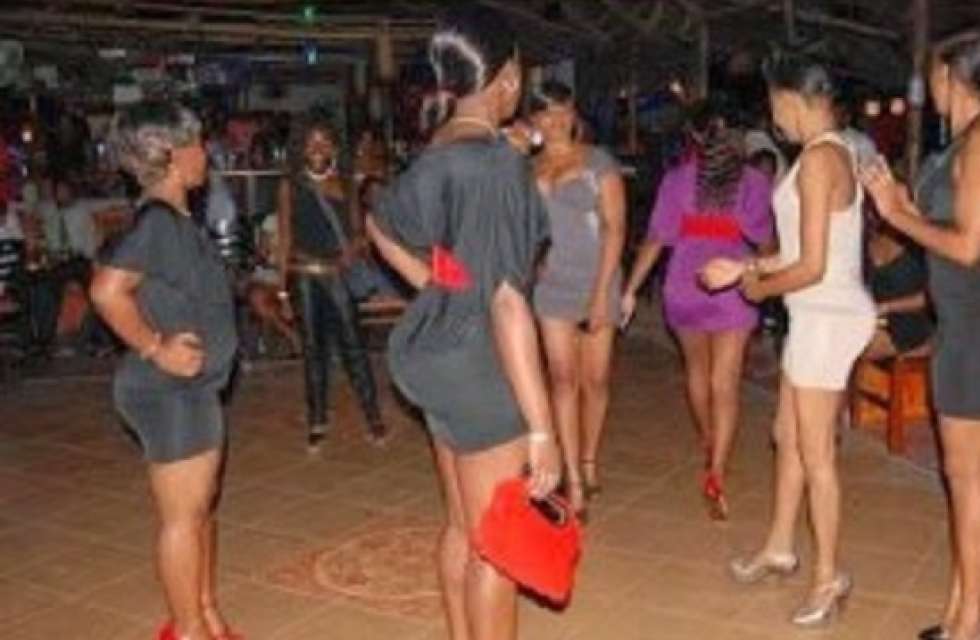 Some residential buildings abandoned by their owners in high brow areas of Federal Capital Territory, Abuja have turned to some sort of blessing for  commercial sex workers.
P.M.EXPRESS investigation revealed that the security men engaged by the owners of those houses to secure, had turned most to some sort of brothels for short time sex by the women of easy virtue and their clients.
Some areas where sex business was said to be booming were Wuse, Apo and around major hotels in other areas of the city.
According to residents, some of the buildings were abandoned by the owners for several years because prospective tenants could not afford to pay the unusually high rents for those houses. Thus, the owners left the houses in the care of security men to avoid them being vandalized by criminal elements.
 It was also gathered that property agents had been unable to rent out the houses as tenants preferred to go to the affordable areas such as Nyanya, Jikwoyi and some areas in the outskirts of the city where it was easier to rent houses.
Some Abuja residents also had chosen to buy lands, develop them and become landlords themselves than rent houses that were said to be in the region of N700,000 and N1.5m annually.
It was also gathered that some of the owners of the abandoned houses were based abroad and the houses remained empty since they were unable to get tenants who could afford the prices. It has now turned to some sort of relief for security men who have turned the houses into avenues to make money.
When our correspondent visited some of the houses in the evening, there were noticeable presence of sex workers in front of the houses waiting for the prospective clients to come for short time services. Some were even seen coming out with their clients from those houses.
P.M.EXPRESS spoke to some of the sex workers and they confirmed that they were using those houses to ply their trade on short time basis. One of the workers who identified herself as Gloria, said that they were not able to rent rooms in some hotels and brothels for their businesses and they had to contact the security men who were willing to give out those houses  and collect certain amount of money as commission from them.
Gloria said they usually charged their clients between N700 and N1000 for a round of sex and out of the money  the security men in charged of the house will collect N200 as commission from them.
Another worker simply known as Jane said that apart from using those houses for short time services, some of the workers also passed nights in those places, especially those who could not get clients to take them to their homes and had no rented houses in Abuja.
She said that they usually paid N200 just to sleep, wake up early, take their bath, change their clothes and then go out to do other businesses in the day time.
 Some of the security men who spoke to our correspondent confirmed that they do assist some ladies for temporary accommodation, where they just pass the night and then pay token amounts.
One of the security men said that they had to do so since the owners could not rent out the places. He said that some of the owners had not even come around for some years and owed them arrears of salary, and so they had to temporarily rent out the places to meet their needs.