Stop Holier Than Thou Attitude, PFN Leader Admonishes Christians
Posted on June 7, 2017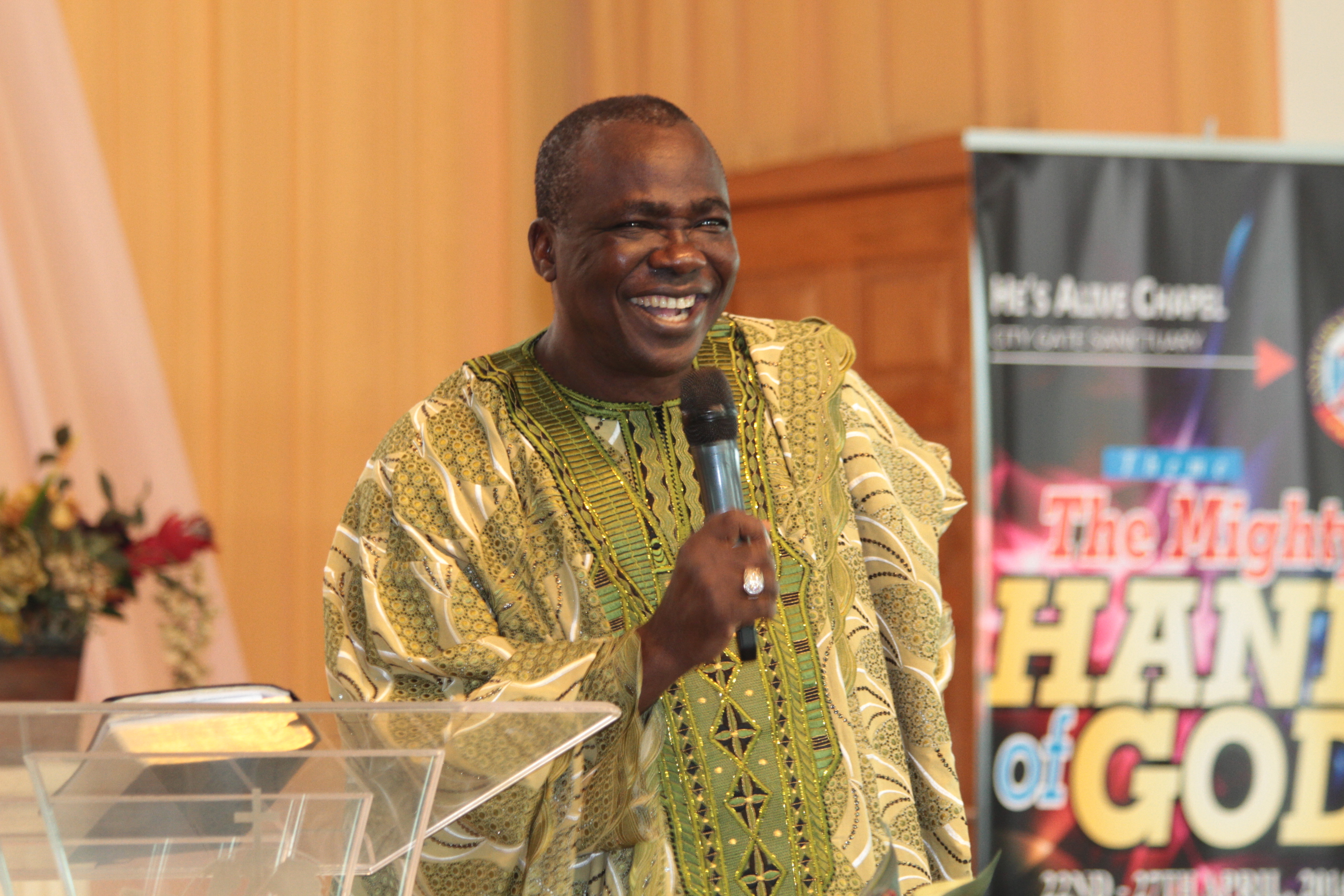 Bishop Simeon Okah
The National Vice President, South-south Zone of the Pentecostal Fellowship of Nigeria, Bishop Simeon Okah, has admonished Christians not to exhibit holier than thou attitude but to always draw people closer to themselves in order for them to be saved.
Okah gave the advice Sunday during the state PFN's annual Pentecost Service at the Calabar Headquarters of Deeper Life Bible Church.
Delivering a message titled 'The Friend That Loves At All Times', Bishop Okah, who dwelt on Proverbs 17:17, said: "Our righteousness is not to condemn others, but to help them make heaven.
"The world is changing but the standard of God remains."
He praised the state PFN Chairman, Rev (Dr.) Lawrence Ekwok and his executives for being very effective and commended the South-south PFN for winning seven out the 10 national awards at the recently held National Biennial Conference in Benin City.
During the event where intercessory prayers were offered for Nigeria and her leaders as well as Cross River State and PFN, the state Chairman of PFN, Dr. Ekwok listed the achievements of his team since their inauguration in 2015.
According to him, "I'd like to mention that we are already two years + 3 months since we were saddled with the responsibility of leading the organized Pentecostal church in Cross River State. Of a truth, it has been both challenging and exciting. For us as a team, we consider this occasion auspicious enough to give our mid-term report, having been inaugurated February 22, 2015.
"Permit us therefore to quickly mention a few modest achievements of our team since we came on board. We introduced the Pentecost Service, which holds 50 days after Easter Sunday. We did this believing that the Pentecost is a key factor in the Pentecostal church and indeed the church of Jesus Christ should celebrate as the birthday of the church.
"A few months after assumption of leadership we were able to clear the backlog of our arrears to the National headquarters amounting to close to N2 million and we have since then been consistent in paying our National dues, Biennial Conference and other levies."
He added that "in just two years in office, we have been able to provide succour and assistance to our members who are either distressed or had cause to celebrate one event or the other to the tune of about N2 million.
"We have also ensured that both the women and youth wings of the fellowship are functioning very effectively. Both wings have their scheduled fellowship days with large crowds in attendance. The women's wing in particular has been supported to attend National and Zonal Conferences at different locations across the country and also organised a very successful state Conference in Calabar. The main body has supported the women's wing to the tune of over N1 million to enable them execute their programmes.
"We introduced a quarterly newsletter known as the Fellowship and we have been consistent in publishing despite the high cost involved. We consider this very critical in view of the importance of proper information dissemination.
"We have also established new chapters of the PFN in Local Government Areas of the state that did not have and also successfully reconstituted new executive committees in Local Government chapters where their tenures had ended.
"We have expanded the fellowship by attracting many more churches and leaders into the fellowship and most of these churches and their leaders are very strong supporters of the fellowship. One of them recently made a quiet donation of one million naira towards our secretariat project."
Okah said members have been assisted through capacity building by providing several classic electronic books of Kenneth Hagin free of charge to as many that were interested and made their emails available.
According to him, Cross River State has never missed out at any NEC meeting as "we have been very consistent and regular since we were saddled with this leadership responsibility.
"We have also had cause to rise to the occasion at three different times when our members were kidnapped. We worked hard enough and ensured that they were released at the shortest possible time unhurt.
"I need to mention that it is during our tenure that for the first time in the over 30 years history of PFN in Nigeria, that a member from Cross River State was appointed into the National Advisory Council, NAC of the PFN and another member elected into the National Executive Committee, NEC of which we played key role in his emergence.
"We have long returned to the site of our state Secretariat project and done some work there to consolidate on what we met on ground.
"We have since commenced the process of ensuring that the fellowship is rid of ministers who operate at variance with the Pentecostal beliefs and tenets of faith, by carrying out screening of members of the fellowship. The result of this exercise is being expected."
Among other achievements, he said it was during the current tenure that three members of PFN were appointed special Assistants to the governor on Religious Affairs and assigned to be in charge of three local government Areas, adding that the leadership of the fellowship played key roles that led to their appointment.
Some PFN leaders who were later awards include Bishop (Dr) Emmah Isong, the former state chairman of the fellowship and the current National Publicity Secretary; Rev (Dr) Nick Eze; Bishop E.E. Ephraim, Prof. Aniefiok Akpabio and the state pastor of Deeper Life Bible Church, Pastor Effiong Ekeng.
Others are Dr. Rex Fubara-Manuel, Bishop Eno Affiah, Bishop Sandra Akwaowoh, Rev (Dr) Lawrence Ekwok, Apsotle Trinity Ogar (State Vice Chairman of PFN), Pastor Frank Umoh (state General Secretary) among numerous others.