Support Centers For Victims Of Abuse Needed In Nigeria -NGO
Posted on October 12, 2017
CYRIACUS IZUEKWE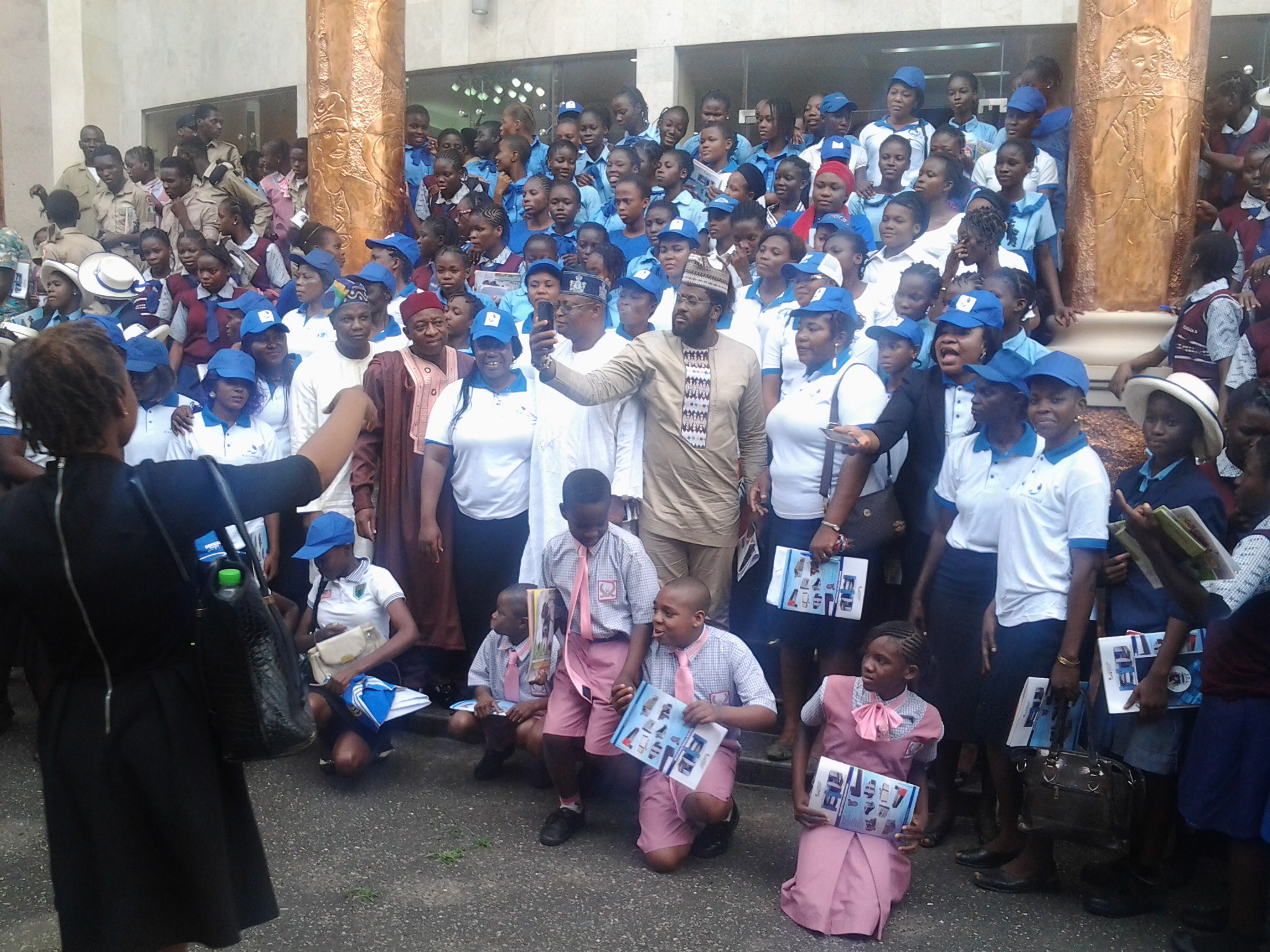 A Non-Governental Organisation, International Charitable Initiative For Girl Child and Women Development Foundation (ICI-GWODEF) has called on the National Assembly to enact laws for creation of support centers for victims of abuse in the society.
This was part of the demands made by ICI-GWODEF when they marched from Shoprite to the Lagos State House of Assembly at Alausa, to mark this year's International Day of the Girl Child as declared by the United Nations.
P.M.EXPRESS reports that the group's president, Barrister Helen Ibeji conveyed the message in a letter presented to the House through the Speaker, Rt.Hon. Mudashiru Obasa.
Also present to welcome the group were the honourable members of the House. Hundreds of students from various schools across the state also joined the group to mark the event at the Assembly complex.
Barrister Ibeji noted that Lagos State House of Assembly has been foremost in the enactment of good laws for the betterment of the people, hence the group's decision to approach the house to make more laws to empower the vulnerable and ensure that Vision 2030 will be realized.
"Lagos State is well known for enacting laws to protect the weak such as the ones on domestic abuse and sexual violence, which have helped so much to reduce the ills in the society" he stated.
She also noted that the Lagos State Child Right law and its use within the family court has really complemented the work of the state social welfare department and helped the condition of young victims who have been affected by their trauma.
However, Barrister Helen said there was need for more in order to rehabilitate and accommodate those who may have been affected by the abuses so as not to go back to such families or homes where the abuse took place.
Mrs. Ibeji further stated that practitioners in the field of child rights have been facing the challenge of lack of support structures for victims of domestic violence, medical services for rape victims, counselling and psychiatric centers for the rehabilitation of the victims.
She suggested that the state should consider the support centers which will take the form of residential building in some areas in the state or village centres where those victims will stay for rehabilitation and subsequently reintegrated back fully in the society.
The group also called for the development of more correction centers and facilities for children engaged in crime. It stated that the situation where young children were placed with adult criminals in prison was intolerable and can only lead to unwarranted outcomes for the children and the society at large.
"When such centers are created, it will restore the confidence of the victims who thought there were no hope again in the society after their experiences" Ibeji stated.