Telemi @60: Evening of Hymns, Classical Songs and Praise Concert Beckons
Posted on December 28, 2017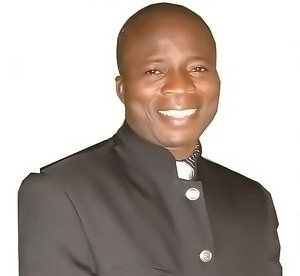 As the former president of the Gospel Musicians Association of Nigeria, Apostle Timi Orokoya Telemi set to celebrate his 60 years on the planet earth early January 2018, arrangement has reach a crescendo to honour him with a concert of Hymns, classical songs and Praise.
The event slated for Wednesday, 3 January, 2018 is put together by Flash Point Media, an event and media management outfit.
According to the Chief Executive Officer of the outfit, Asiwaju Tope Olukole, the celebration is to appreciate the contribution of Apostle Telemi in the music industry.
"A veteran and legend who has contributed immensely to the growth and development of the industry especially Christian Music worth celebrating," Olukole said.
According to the renowned entertainment journalist, scores of great artistes and industry players have signify intention to witness the event.
They include Evangelist Ebenezer Obey Fabiyi, Evangelist Dr. Funmi Aragbaye, the National president of GOMAN, Dr. Albert, a musicologist from University of Lagos, The Choir of Adeniran Ogunsanya College of Education, Ijanikin, Melody Orchestra, Esther Igbekele, Evangelist Chuks, this kind God Crooner, Pastor Adelakun Ayewa, Lanre Teriba, GOMAN Governors across southwest to be led by Apostle Raphael Babalola, Femi Opalemo, Foluke Awoleye, Irawo, Dunni Olanrewaju among others.
Psalmist Israel will compere at the event to be held at Grace Way Chapel International, Badore, Lagos while Pastor Tunde Kajogbola, the host pastor, has promise to bring down heaven to celebrate this great legend.
"This celebration with Hymns,Classical songs and Praise remain first of its kind in the gospel music industry and we promise to continue like this in the new year," Olukole declared.
Meanwhile the grand finale of the celebration is slated for Sunday 7 January at CLAM Event Centre, Omole, Lagos.