Tiger Foods Breaks New Grounds, Signs MoU With FG
Posted on September 20, 2017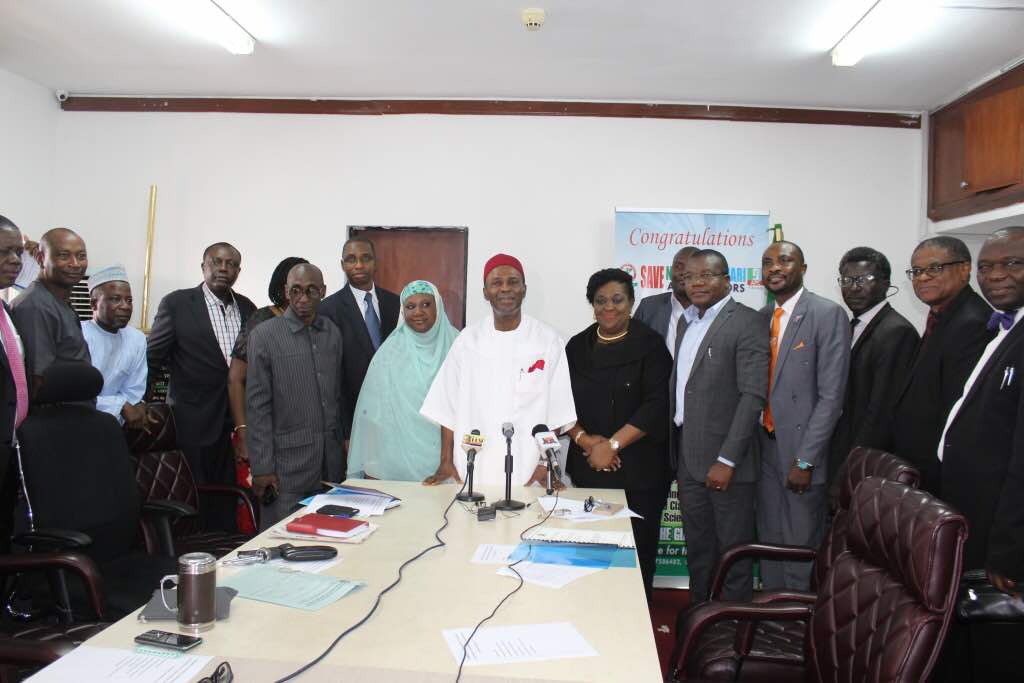 The Federal Government's bid to reduce importation and dependency on imported foods received a boost on Tuesday as it signed a Memorandum of Understanding with Tiger Foods Limited and two other indigenous companies, for the commercialisation of indigenous research breakthroughs on food production.
The MoU signed with the indigenous companies entails that Tiger Foods Limited, Lenof Konsult and Lashone Links Limited will produce and package food seasonings, ready to use traditional soups, dairy, soybean, cassava processing technologies and engage in mass awareness creation for indigenous research and development breakthroughs.
The agreements so reached are to guide the collaboration between the Federal Ministry of Science and Technology, represented by FIIRO with the three companies on the commercialization of the R&D breakthroughs and publicity on awareness creation for promotion and utilization of indigenous R&D breakthroughs.
At the event, the Minister of Science and Technology, Dr. Ogbonnaya Onu said with the consummation of the MoUs on three patents, Nigeria was embarking on an irreversible journey of competing with the rest of the world in food production.
"History is being made today with the commercialisation of these indigenous R&D breakthroughs as we will be able to have Nigerian restaurants all over the world cater for our diplomats, military and other nationals in Diaspora at all times.
"On assumption of office, I realised that we cannot make progress without commercializing our R&Ds. We had then only 6 patents but in one year and today it has jumped to 30, representing 300 percent increase.
"I am glad that all the collaborators are Nigerians. This is a major achievement in that all the monies will be kept here, jobs will be created and local capacity built. This will bring to an end the export and production somersault we experience in Nigeria.''
The MoU was signed by the Permanent Secretary of the Ministry of Science and Technology, Dr. Amina Shamaki on behalf of the Federal Government, while MD of Tiger Foods, Don Ebubeogu, CEO of Lensof Konsul, Prof. Leslie Nsofor and the MD of Lashone Links Communications Limited, Dr. Lanre Shenakan signed on behalf of their companies.
In a chat with P.M.EXPRESS, the MD of Tiger Foods, Don Ebubeogu said it was a show of belief in the Nigerian Project for them to enter into the agreement with the Federal Government.
He also said our economy will become robust again if we consume what we produce and import less.