UK Security Experts Train Over 100 Policemen, Other Security Agents
Posted on November 13, 2017
IFY IKEM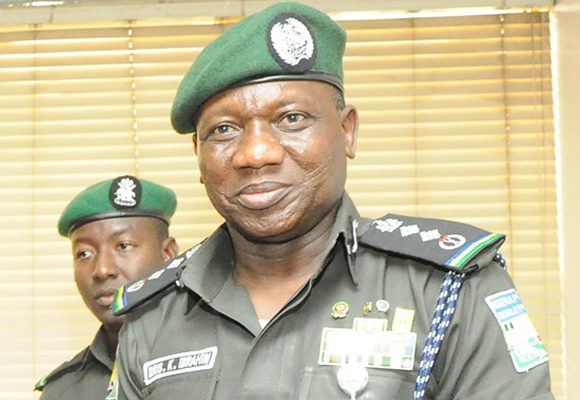 No fewer than 100 Nigeria Police Commanders and other security operatives have benefited from the United Kingdom Incidents Management training across the federation.
United Kingdom College of Trainers on policing Paul Robinson and Paul Moresitti were in Lagos on Monday for the commencement of incidents management training.
The training was geared towards improving the knowledge and abilities of the military, Nigerian Police, the Nigeria Security and Civil Defence Corps (NSCDC), Department of State Security (DSS), Federal Road Safety Corps, (FRSC) and the Lagos State Emergency Management Authority (LASEMA).
P.M.EXPRESS learnt that the training will last for four weeks with different sets of the trainees each week. According to the convener of the training, Michael Askew , "The purpose of this course is to improve the abilities of senior officers of the Nigeria Police Force, along with partner agencies at middle and senior management level to understand and apply the principles of modern incidents command, with a transfer of knowledge and skills facility for  local delivery.
The aim of the course is to develop current senior commanders knowledge and skills to effectively manage emergency crisis and major incidents. In achieving this aim the course will also provide an opportunity for special officers (trainers) to acquire the knowledge and skills to deliver the courses in-house.
While speaking further on the aim of the course, Michael added that the course is designed to develop the theories models, principles and practices of major incidents management required for a multi agency approach.
The course will also highlights those high level competencies required for efficient and effective management of incidents occurring as a result of terrorism. The course will also support the vision and mission of the Nigeria Police Force and other sister agencies to enhance its human resources.
The course will develop key partner knowledge, understanding and skill critical management areas of incident management in order that they are more able to respond to the ever changing threats to community safety across Nigeria.
Askew emphasized that at the end of the training, the trainee should be able to describe the dynamic environmental factors that can lead to terrorist activity, identify the different types of emergency crisis and major incidents of terrorist attacks in order to be able to respond appropriately.
The course is expected to also aid criminal investigation, intelligence gathering, ability to manage public communication and the social media in order to restore community confidence.
The trainers assured that the structure of the training will be of immense help for operatives to understand emergency
crisis and major incidents in Nigeria and help response to incidents and post incident responsibilities.