2 Members Of Fraud Syndicate Nabbed After Swindling & Engaging Lady, 23, In S*x
Posted on September 20, 2022
CYRIACUS IZUEKWE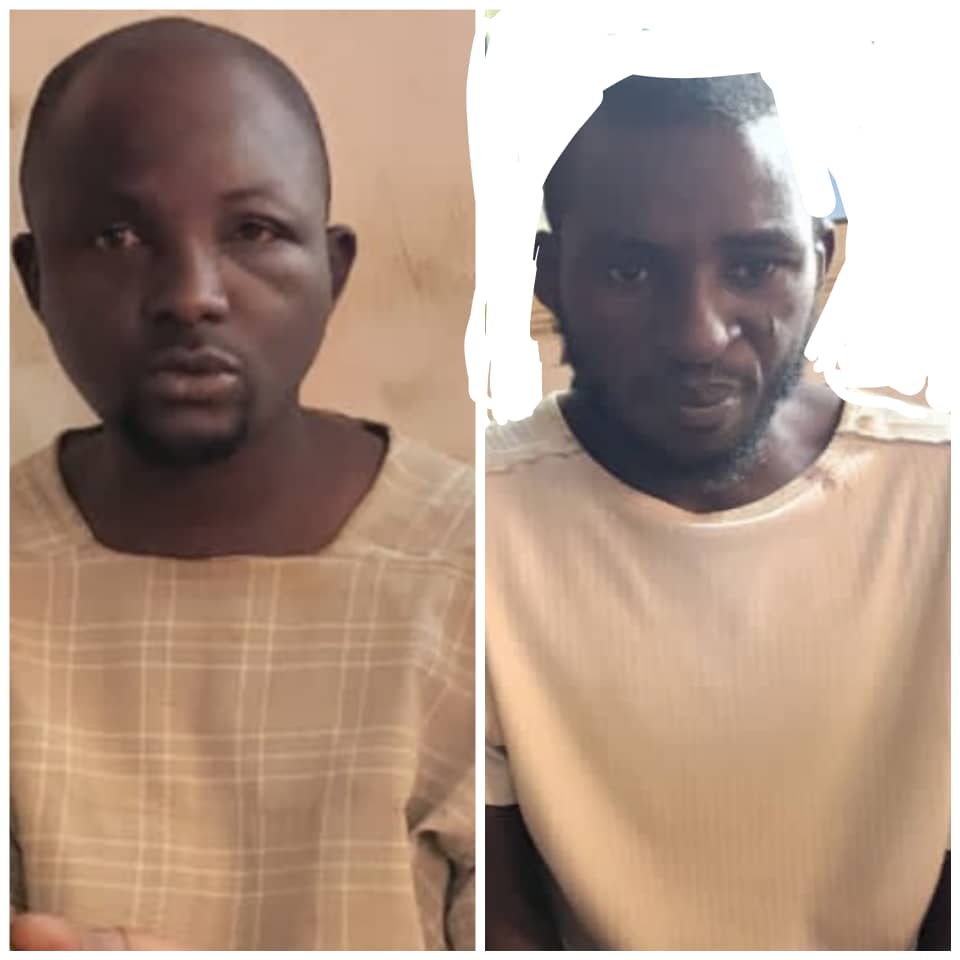 It was a sigh of relief for the residents of Ipaja Community in Alimosho Local Government Area of Lagos State over the arrest of two suspected members of a fraud syndicate, who specialized in defrauding women and engaging them in sex after obtaining their valuables under the false pretence.
P.M.EXPRESS reports that the suspects, Rotimi Fisher and Sherif Adebayo, were arrested by the Police intelligence team at Ipaja Division led by the DPO, CSP Tokunbo Aboniwonda, after they defrauded a 23-year lady (name withheld). They reportedly engaged the lady in sex and thereafter collected her gold necklace, money and other valuables under the false pretence of assisting her to make more money.
The incident happened at Ipaja area of Lagos State, where both Fisher and Adebayo accosted the victim.
According to the lady, the the first suspect, Fisher, accosted her on the way in Ipaja area and claimed to be a foreigner who came to Nigeria with some goods to sell but lost his contact when he arrived in Nigeria.
The victim fell into his trap after Fisher said that he needed assistance to change some foreign currencies he had with him since he was unable to trace his contract in Lagos, who he had supplied his goods. And from there, her problem began as she tried to assist.
The suspect then lured the victim and took her to Mayeigba area of Ipaja, where they met the second suspect, Adebayo, who started giving her false prophecy and in the process ordered her to sleep with Fisher by instilling fear into her.
Thereafter, they obtained her gold necklace and the cash she had on her. They also compelled her to transfer money to them under the false pretence of helping her become richer before she later realised that they were scammers.
The victim later went to the Police and reported what happened to her and the Police moved into action. The Police trailed, arrested the suspects and detained them at the station for interrogation over their conduct.
According to Police sources, they actually confessed to have defrauded the victim and collected her valuables as well as engaging her in sex before they allowed her to go.
This was confirmed by the Police Public Relations Officer,  SP Benjamin Hundeyin, who stated that the suspects were in Police custody undergoing interrogation over the dastardly act.
He said that they will be charged before the Court for the  criminal offence they committed but that will be after the conclusion of investigations by the Police.