2023 And Mbata's Quest To Serve The People Of Owerri Zone 
Posted on July 27, 2022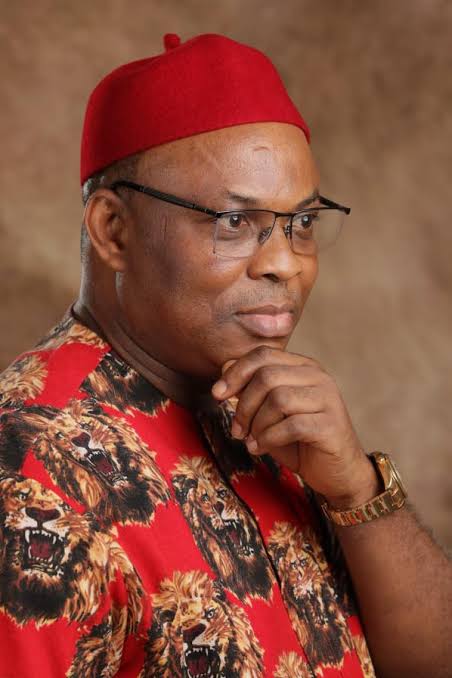 It is clear that the Imo East senatorial district otherwise known as Owerri zone usually produces astonishing complexities and corresponding absurdities in each election year. The complexities normally  throw up some of the most intriguing political razzmatazz ever witnessed in democratic processes, while the absurdities rear their ugly heads by producing men and women who have completely lost all inches of connectivity with the people they pretend to be representing. 
In the height of this disorderly crossroads and avalanche of deception, a worthy scion and son of the soil who has distinguished himself as a grassroots builder, community development exponent and high degree philanthropist, not like a thunder bolt from the blues, rather,  like a soothing balm from the bliss, has righteously emerged.
Prince Alex Mabata (PAM) is sufficiently and elegantly poised to right the wrongs that have perennially been the lot of Imo East senatorial district. Certainly, what stands PAM out from the motley crowd of candidates is his inclination to service – serving the people and putting the masses first
in whatever he does. He does this without attracting undeserved media coverage. This is because he is the biggest  philanthropist in Imo State right now. Thousands of youths, women, widows and traders had at one time or the other have benefitted  from his heart of gold. His humanitarian contributions for the advancement of community development, is second to none.
He is a disciplined and well composed personality. Mbata is capacity personified. As a resourceful entrepreneur of note, he is blessed with the essential gifts of  charisma and carriage which make him to be exceptional in everything he does. Of course,  these are the qualities needed for an effective representation at the senate.
The fact that Mbata is the best candidate for the Imo East senatorial district is not in doubt.  This is so because the whole essence of going to the national assembly is to serve the people. Therefore, if public office is meant for public good, then no other candidate across the political parties is better suited for the Owerri zone senatorial seat than Mbata.
It is note worthy to proclaim it to the rooftop that PAM is among the few wealthy persons who have taken it upon themselves to assist the government in the area of provision of infrastructure. Both in Owerri, Imo State capital and his home town, Ngwoma Obube, PAM has  constructed and reconstructed roads for purposes of economic growth and development.
All over Owerri zone there have been convincing traits to show that PAM is the man of the masses. The electorate  love him because he is a good Christian and a local man. Fellow politicians admire him because he is not a man of malice. He is accepted across board because he mixes well and good.
The people of Owerri zone and indeed Imo State cannot afford to miss such an opportunity to have an experienced boardroom tactician with uncommon reach and contact at the next assembly because of political or social exigencies and consideration.
*Cajetan Duke* writes from Nguru Umuaro, Ngor Okpala LGA, Imo State. 
Categorised as : Opinion, Politics
No Comments »
Related posts