2023: Group Congratulates Maureen Gwacham As She Picks Reps Nomination Form
Posted on April 6, 2022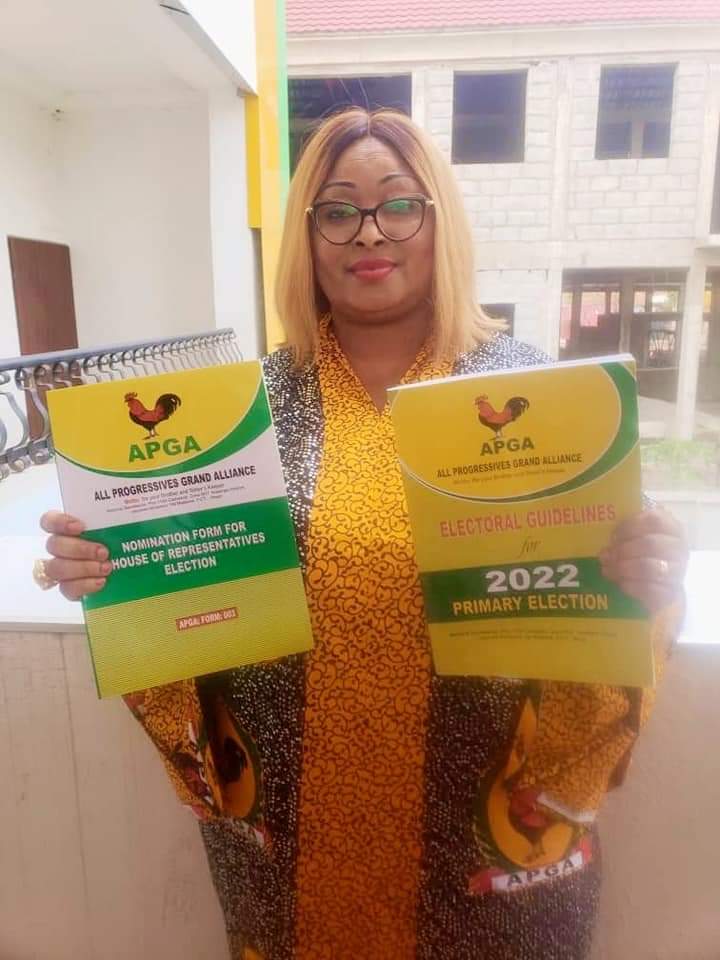 A sociopolitical group, under the aegis of the Oyi/Ayamelum Unity Forum, in collaboration with the Oyi Women Arise and friends, on Wednesday congratulated Maureen Gwacham as she purchased the House of Representatives Nomination form.
The spokesman of the group, Chief Vincent Okoye, told newsmen in Abuja on Wednesday that the group had considered the positive impact Maureen has made in the lives of the constituents and wants her to move higher for a bigger assignment.
Chief Okoye insisted that it was improper to allow Maureen to stay out of the race despite the call by the youths for her to contest the House of Representatives election because of her leadership astuteness.
He said, "We feel concerned that you should go and speak for us notwithstanding the call by the youths for you to run for even a higher office, which you are qualified to run. We have a different plan for you and we are congratulating you today as you accepted our pleas to contest".
"We believe that going to the House of Representatives will give you the platform to continue the good work you are doing, we know you will not forget the youth, women, and the elderly."
"You will use your God-given talents to work for our people so that our constituency will be like others. People from other constituencies are feeling the impact of those representing them but we are not feeling any."
"We believe that you have the capacity and leadership acumen to do it, and God will bless you. You're still young and the future is even brighter."
Responding Lady Maureen thanked them for their unalloyed support. She told the delegation that she has done proper consultations across the constituency including stakeholders, youths, and women, who urged her to go on.
She added that her number one priority is for Oyi/Ayamelum to remain united and peaceful while urging aggrieved politicians to sheathe their swords. Lady Maureen promised to bring home the dividends of democracy to the Constituency through effective and affective representation. The Ogbunike born Lady of Substance, is set to contest the 2023 National Assembly election under the platform of All Progressives Grand Alliance(APGA).