Ade Mike Drops New Video "Mimọ"
Posted on April 3, 2021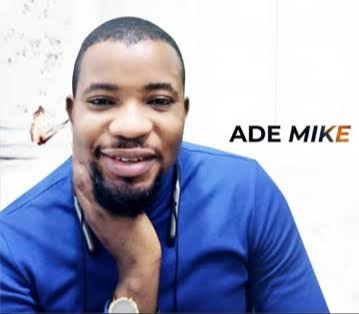 Multi-talented Solomon Ade-Ajayi Michael, popularly known as Ade Mike, in partnership with KWG Entertainment, owned by respected Music Director, Opiano, has dropped a beautiful piece, "Mimọ", for the listening and viewing pleasure of his fans worldwide.
According to Ade Mike, who is a Clergyman, Writer, Author, Certified Life Coach, Radio Presenter, and Gospel Musician, "Mimọ" (Holy) is a song, which projects the Holy and Righteous nature of God, by which He acts kindly to humans and to others of creatures/creation.
"Mimo (Holy), is simply inspired by the awesome sacredness and concentration of God to faithfulness, righteousness, justice and yet committed to loving and showing mercy to His Children. It is lauding God for the balancing of Justice and Mercy at the same time; by these two attributes, we are being taken care of – So, God deserves being the center of it all" Ade Mike said.
Ade Mike, an admirable teacher of the Word and Inspirational Speaker, with a Master's degree from Ajayi Crowther University, Oyo State, whose words, teachings and writings, have built lives, homes, businesses and found purpose for many, resides in Lagos, Nigeria.
You can watch Mimọ via this link: https://youtu.be/aScj6oqXQjI