Adeleke Declares Curfew In Orolu & Irepodun LGs Over Land Dispute
Posted on September 18, 2023
FASHINA SHAKIRU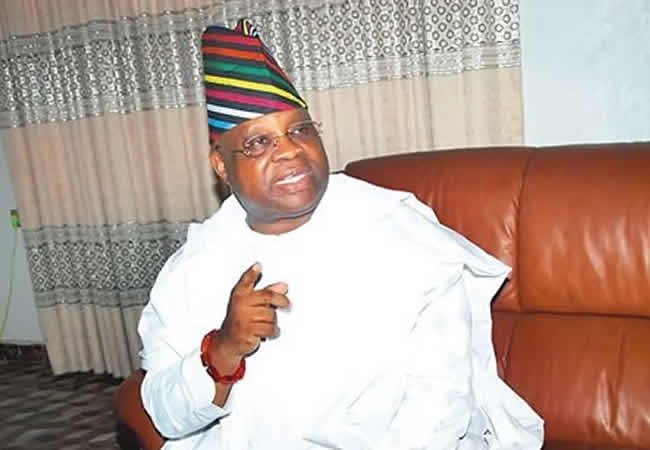 The Osun State Governor, Ademola Adeleke, has today declared a curfew in two communities in Orolu and Irepodun Local Government areas as a result of communal clash over land dispute.
The Commissioner for Information and Public Enlightenment, Kolapo Alimi, made the declaration that the curfew begins immediately in the two Local Government Areas; Orolu and Irepodun between the hours of 8pm every night to 6am.
According to him, "Human and vehicular movement is hereby restricted during the curfew till further notice".
"This  is to forestall attempts of destruction of lives and properties during this period, because of the land dispute."
"Governor  Ademola Adeleke sued for peace between these two local governments and asked that the ethos of Peace, Love and Unity, which the state is known for, be imbibed."
The government warned that anyone caught wandering or moving around in Irepodun and Orolu local governments during the curfew period will be arrested and prosecuted appropriately.
It will be recalled that Ilobu and Ifon communities have been at heels of clashes over the ownership of a parcel of land which bounds both communities which led to the killing of a farmer.
Categorised as : News
No Comments »