ADMCA Invites Nominations For Anambra Media/Movie Awards
Posted on August 10, 2022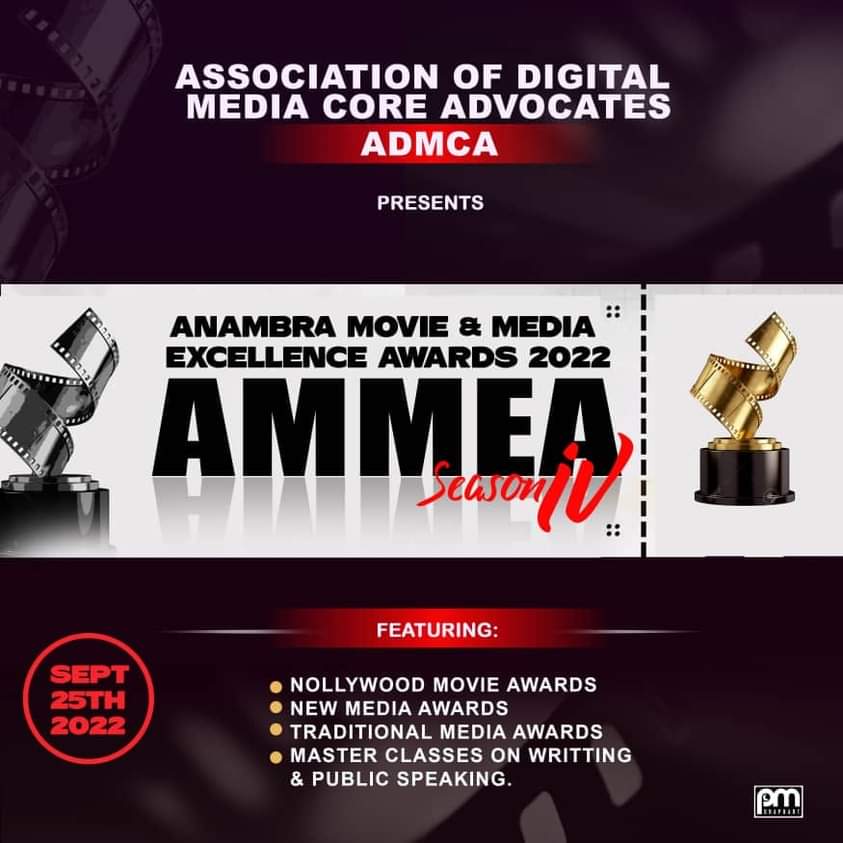 The Association of Digital Media Core Advocates, ADMCA, Anambra State has called for nominations of Anambra Media and Movie Practitioners of impeccable integrity and or notable impact for recognition at the 2022 edition of the Anambra Media & Movie Excellence Awards (AMEA). 
The nominations should be done through the Awards official gmail account: "
digitalmediaadvocates@gmail.com
," on or before the deadline, September 10, 2022.
ADMCA, organizers of AMEA2022, also released a timetable, indicating that the Awards process – including nomination, screening, and presentation – will this year span a period of one month to allow for effective and full participation of members of the public as usual, with the final presentation scheduled for September 25, 2022.
In a statement in Awka, ADMCA said members of the public are welcome to nominate worthy people for the eight categories of the Award, including Outstanding Media Influencer Award; Outstanding Movie Maker Award; Overall Best Journalist Award; Best Comedy Skit Award; Best Feature Film Award; Best Radio Station Award; Best Actor Award; Best Online News Agency Award; Anambra Media Friendly Award.
ADMCA calls on Ndi Anambra home and abroad to take the opportunity of the Award to contribute their quota to the promotion of indigenous talents by nominating credible and creative people worthy of recognition and participating through the process of screening and final Awards.