Africa, Europe Both Seek Single Contender For WTO Top Job
Posted on June 10, 2020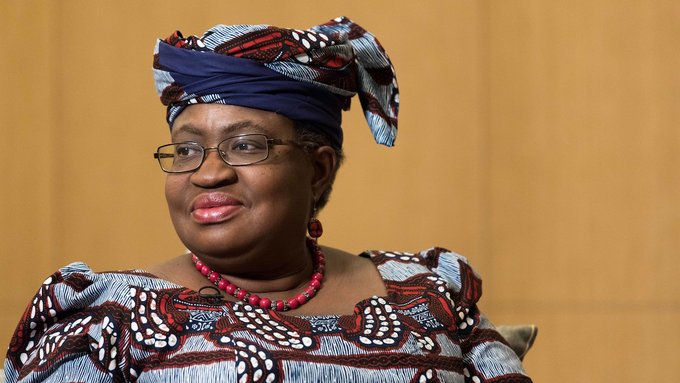 Europe and Africa are both seeking to coalesce behind a single candidate for the job of World Trade Organization director-general, in an attempt to enhance their respective chances as international competition to lead the institution intensifies.
Nominations to replace outgoing director-general Mr. Roberto Azevêdo opened on Monday, and will close on July 8; the WTO aims to have a successor in place by the time Azevêdo departs in September.
EU trade chief Phil Hogan said on Tuesday that a majority of Europe's trade ministers had backed the idea of a single European contender, and confirmed that he was "exploring" a bid himself.
Meanwhile the African Union has been trying to persuade the continent to field a single candidate since February, but has so far failed to persuade Benin, Egypt and Nigeria — which are each putting forward their own candidate — to rally around a single option.
Azevêdo's unexpected announcement last month that he will leave his post earlier than planned threatens to create a tug of war over the WTO's future.
The organisation has faced sustained attacks from the Trump administration for its alleged failure to protect US interests, while international tensions over China's model of state capitalism have threatened the cause of trade liberalisation that the WTO was created to promote and defend.
Mexico, Egypt and Nigeria have already formally put forward candidates: Dr. Ngozi Okonjo-Iweala, a World Bank veteran and former Nigerian finance minister; Hamid Mamdouh, an Egyptian lawyer and former WTO official; and Jesús Seade Kuri, a seasoned Mexican trade negotiator who has handled his country's trade tussles with the Trump administration. 
EU trade ministers discussed the race in a video meeting on Tuesday, but diplomats said the bloc was still deciding how to proceed. 
Officials said that countries including France, Belgium, Germany and the Netherlands emphasised during Tuesday's meeting that the priority should be finding a consensus builder who could successfully reform, and save, the WTO, regardless of nationality.
Diplomats said that Belgium was most strident in questioning the need for a European candidate.
Mr Hogan said he was "exploring the option of being a candidate".
"I think that there is an important amount of work to be done to reform the organisation, to make it more effective and efficient," he added. "I am indicating very clearly that I am exploring the option of doing this."
Spanish foreign minister Arancha González has also been mooted in trade circles as a possible EU candidate. Diplomats said that no names were discussed during Tuesday's talks.  Croatia, which holds the EU's rotating presidency, said it would consult with governments, including to try to identify criteria for potential European contenders.
Mr Hogan said that he had discussed the matter with US trade representative Robert Lighthizer "some time ago". "Ambassador Lighthizer is very much of the view that a developed country should assume the responsibility of the director-general of the WTO," Mr Hogan said, adding he did not expect the US to take a decision on who to support until the full list of candidates was known.
A former Trump administration official said that while Mr Hogan "has a lot of right characteristics", he would like any European face the challenge of "convincing the US that he truly appreciates the scope of reforms needed to get the institution back on track and wouldn't be afraid to help push them through, even at the risk of frustrating some of his friends in Europe".
WTO member states "shouldn't rush this decision and should consider a short-term caretaker" if they could not "get consensus on a real reformer by September", the official added: "Getting this right could dictate the WTO's long-term viability."
This month's last-minute nomination by Abuja of Dr. Okonjo-Iweala, a former Nigerian finance minister who is well known in Washington, briefly raised hopes that African countries could drop their differences and support a single candidate. But this week Egypt confirmed it was pursuing its nomination of Mr Mamdouh after complaining that Abuja had switched candidates after the deadline.
"Africa would like to have one candidate," said a spokesperson for the African Union. "When we are able to rally around one candidate Africa wins as we've seen with the likes of Tedros," she said, referring to the appointment in 2017 of Tedros Adhanom Ghebreyesus as director-general of the World Heath Organization.
"A unified candidate for this important job at the dawn of the Africa Continental Free Trade Area would be a game-changer for Africa in the world and for Africa's place in a rules-based global trading order," she said.
Okonjo-Iweala said there was still time for the 54 countries in Africa to reach consensus about a single candidacy.
"Nigeria wants to have a candidate they feel is credible and well-qualified with a proven track record of reform and strong political reach," she said, adding that she had the sort of negotiating skills that would be vital to repair the multilateral agenda and bring competing interests together at the WTO.
"The AU wants the same thing." The situation was still in flux, she said: "Every sovereign country has the right to nominate who they wish but the AU wants the best candidate."
Besides the prestige that would come from having an African at the helm of the WTO, many on the continent said it would help advance long-held African policy goals.
The rhetoric from the continent, epitomised by leaders such as Nana Akufo-Addo, Ghana's president, is that Africa wants fair trade, not aid, but many leaders argue that global trade rules, as well as farm subsidy regimes in Europe and the US, skew things against them.
Last year the 54-nation African Continental Free Trade Area went into effect, a sign, said proponents, that the continent has become much more serious about a trade agenda.
This article was culled from Financial Times