Africa Magic @ 20: MultiChoice Offers GOtv Supa+ Customers Access to Africa Magic Showcase
Posted on September 29, 2023
*Slum King, Masquerade of Aniedo, other series Set for October Premiere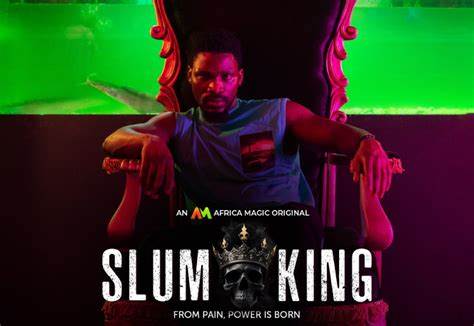 As part of Africa Magic's 20th-anniversary celebration, Nigeria's leading pay-TV service provider, MultiChoice Nigeria, has announced that the Africa Magic Showcase channel will be open to GOtv Supa+ subscribers from October 1.
In a statement issued on Monday, the company explained that GOtv Supa+ customers will gain access to a rich variety of content available on Africa Magic Showcase, which was previously exclusive to customers on higher DStv packages.
Executive Head, Content and West Africa Channels, MultiChoice West Africa, Dr Busola Tejumola, said that the ongoing Africa 20th anniversary celebration is an avenue to reward customers who have been vital to the success of Africa Magic channels with more access to exclusive family entertainment content.
"We are delighted to offer GOtv Supa+ customers an open window to the exclusive Africa Magic Showcase channel during the 20th-anniversary celebrations. We understand that our customers have been a bedrock for our past and present success, as such, they are major stakeholders in the ongoing celebration.
"Africa Magic Showcase is home to some of the finest Nigerian drama and television series such as Crime and Justice Lagos, Covenant, What Will People Say?, among others. These content will offer an exciting variety and enrich the overall viewing experience of customers on GOtv Supa+ package," Tejumola said.
The statement also revealed that five new original Africa Magic local series will premiere and broadcast exclusively on Africa Magic Showcase by October. They include a crime thriller, Slum King, Masquerade of Aniedo, Love and Light, Refuge and Chronicles.
Africa Magic is a group of entertainment content channels which started in 2003 as one channel. Having recorded growth in its viewership numbers over the past two decades, it metamorphosed into a group of widely watched channels namely Africa Magic Showcase, Africa Magic Family, Africa Magic Urban, Africa Magic Epic, Africa Magic Yoruba, Africa Magic Igbo and Africa Magic Hausa.
To gain access to these channels, stay connected or upgrade to GOtv Supa+ to enjoy premium entertainment. Download the MyGOtv app or dial *288# to subscribe, renew or upgrade your subscription.