African Youth Group Wants Tinubu To Show Interest In Nigeria's Presidency
Posted on October 1, 2020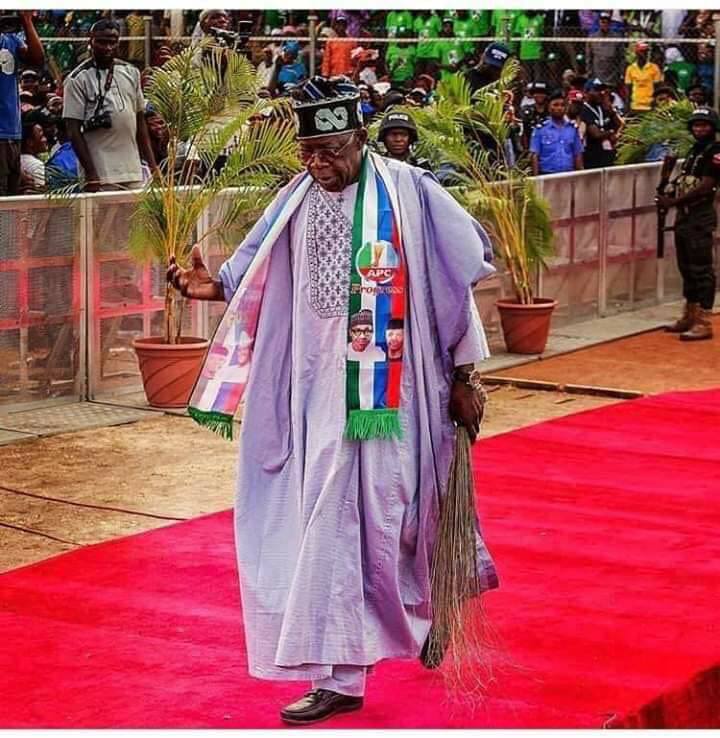 Though 2023 maybe be far away, some sectional interests have been putting pressure on the National Leader of All Progressive Congress (APC), Asiwaju Bola Ahmed Tinubu to contest for the Nigerian presidency in 2023 general election.
One of such groups is African Youth for Change Forum (AYFCF), which has come out to tell Tinubu that the group is ready to mobilise Nigerian and African youths for him if he decides to contest for the president of Nigeria.
P,M, EXPRESS reports that during the world press conference tagged The State of Nigerian Nation, held in Yaba, Lagos on Nigeria's 60th Independence Day, the AYFCF, which is collaborating with the Current World Wrestling Federation, a world wrestling body headquartered in Vienna, Austria, said there is urgent need to call the attention of Nigerians especially the teeming Nigerian youths of the need to rise up to our responsibility in the process of selecting who will lead this country  from Year 2023, and consolidate on the good works  currently being done by President Muhammadu Buhari."
"We cannot deny the fact that President Buhari has laid a foundation of a solid good governance with array of dividends of democracy that can be evidently seen across the six geopolitical zones of the country, and for all these good works to last long, a leader who will cut across all ethnic divides must be elected come 2023.
"At this period in the history of this great nation, we need a Pan Nigerian Leader, not a Yoruba man, not an Igbo man, not an Hausa man or anybody who thinks he comes from any of the ethnic groups in the country.
"We look around to see who among our politicians has the qualities to bridge the gap from North to South. A leader who has proven to be a True Nigerian, accommodating and has the characters to unite Nigerians and Nigeria," said Prince Hammed Olanrewaju Mohammed, who is the President of African Youth for Change Fori=um and Vice President of Current World Wrestling Federation.
Who then is the cap fit?
Prince H.O Mohammed, popularly called Ajikobi 1 said: "On behalf of over 50 million Nigerian youths who are members of African Youths For Change Forum and the Current World Wrestling Federation, we hereby declare Asiwaju Bola Ahmed Tinubu wanted. We want him to come forward, without thinking it over in a second, to contest for the Office of the President of Federal Republic of Nigeria and be our next president in 2023."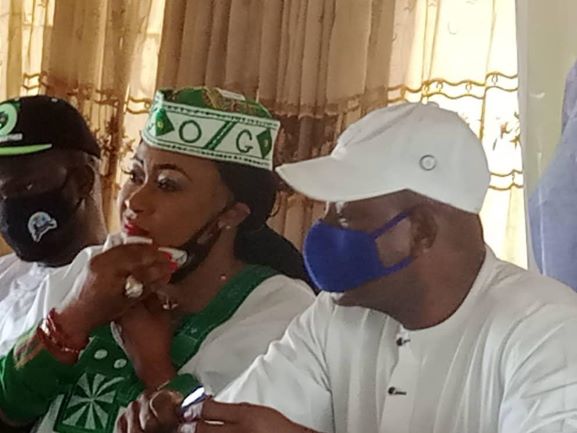 On the reasons the group believes the former Governor Lagos State has the prerequisites to become the Nigerian president after the tenure of the incumbent president, Prince Mohammed noted that "Some Nigerians have occupied the positions of Trust, but after their tenures in office, they failed to leave legacies that would have made their people to remember them. These so called leaders failed to deliver structures that will be the continuity of their good governments.
"But we are all living witnesses of what Asiwaju Bola Ahmed Tinubu did in Lagos State between 1999 and 2007. He laid a solid foundation that has paved the way for sustainable development and blueprint for successive governments after he left office.
"In Lagos State, we see non Yoruba persons appointed into key political posts, we see non Yorubas elected into the House of Assembly and the House of Representatives. It is only in Lagos non Yoruba people are given free hands to aspire and fulfil destinies in whatever capacity they can serve the society.
"We are bold to say that Asiwaju Bola Ahmed Tinubu made all these to happen because he believes in developing people and bring out the talent in them, not in tribalism. Tinubu does not want to know where you come from, he believes in one Nigeria and the unity of this great country is dear to him.
"We need a leader who will build tomorrow for us because Nigeria has all resources to be great. We see these qualities in Tinubu.
"We have leaders like him before now in Nigeria, but sone enemies of Nigeria blocked them from getting to power to rule us."
Speaking on how they plan to go about achieving their goals, he said: "This time around we are ready to mobilise ourselves and bring out true Nigerians to work for us to achieve our goal.
"Our plan is to have a crusade that will take us to different countries of the world with the aim of requesting for the Service of Asiwaju Bola Ahmed Tinubu to lead this great country.
"Also big names and renowned wrestling stars are ready to storm Nigeria for the purpose of mobilisation with a World Wrestling Belt that will carry the name of Asiwaju Bola Ahmed Tinubu and the Map of Nigeria.
"The objective of this crusade is to let Nigerians who have not known Asiwaju Bola Ahmed Tinubu to know who he is, and we want Nigerians who have known him to know him the more.
"The crusade will also be from states to states, senatorial districts to senatorial districts, communities to communities and from doors to doors."
Also speaking Hon. Grace Nwankwo-Okere, the Majority Leader of Legislative Council, Ejigbo Local Council Development Area said that she is happy the youths are gradually waking up from their slumber to be active participants in the political arena in the country.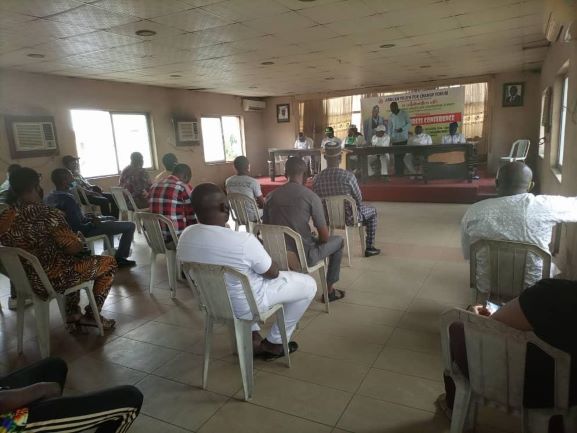 Hon. Nwankwo-Okere, who disclosed that she is one of several beneficiaries of Tinubu's political benevolent, adding that as a Nigerian woman who hails from Abia State, she is glad to have been political relevant, contesting and winning a political position in Lagos State, something that could not happen to a non indigene in her state.
"The crusade by African Youth for Change Forum for our National Leader, Asiwaju Bola Ahmed Tinubu, is a crusade which all Nigerian youths must embrace to fight for a better tomorrow. I am happy that our youths have that zeal to make changes and I want to appeal to them to transfer this zeal to be active politically to enthrone my leader, Asiwaju Tinubu as our president come 2023," she said.
The press conference was held under strict COVID-19 protocols.