Aftermath Of #EndSARS Violence: Ojodu Youths Embark On Cleaning & Clearing Of Wreckages
Posted on October 24, 2020
MICHAEL AKINOLA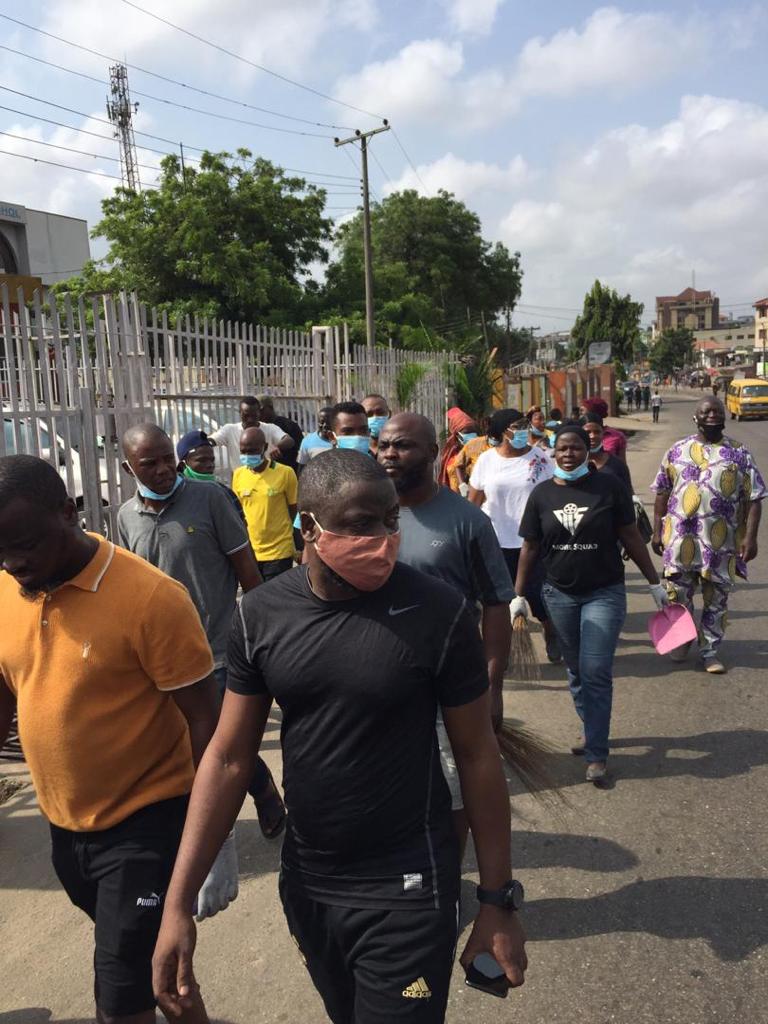 Following the eventual hijack of #EndSARS protests, violence and destruction of Government and private properties, concerned youths in Ojodu Local Council Development Area have embarked on cleaning and clearing of wreckages in and around their area.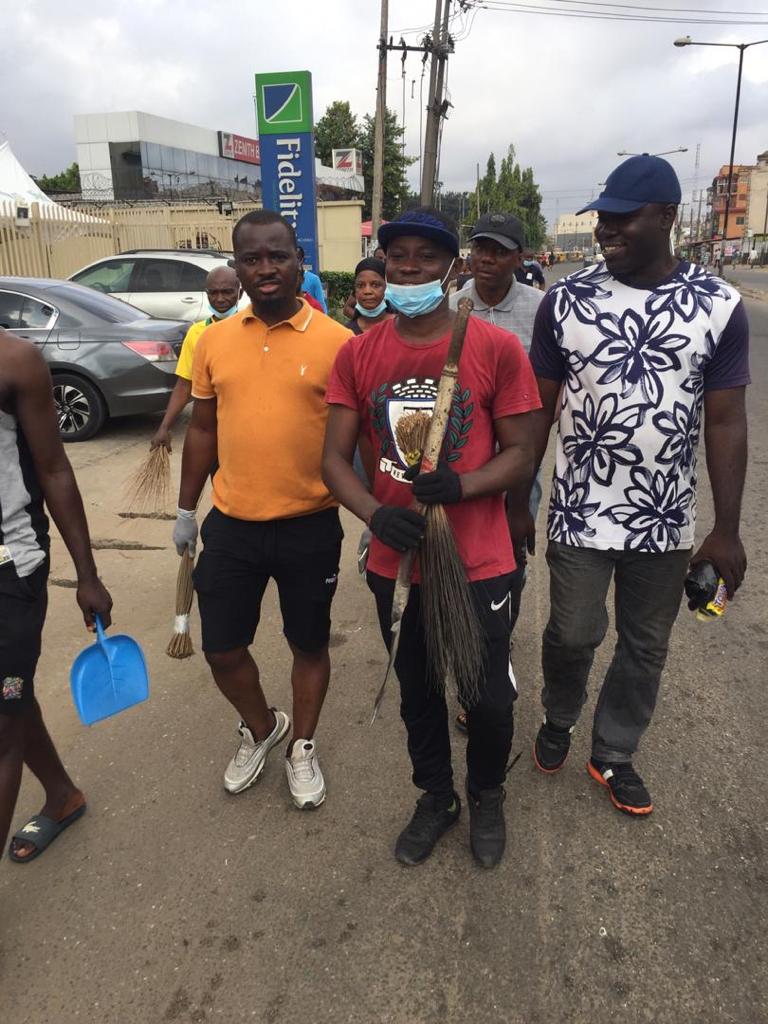 The youths, who assembled in front of Excellence Hotel, Ogba, in good numbers as early as 8am on Saturday 24th October, 2020, came out with brooms, rakes, shovels, packers and other cleaning materials to tidy up the environment. From the assembly point, they thereafter divided themselves into groups in order to cover all the areas affected within the Ojodu Local Council.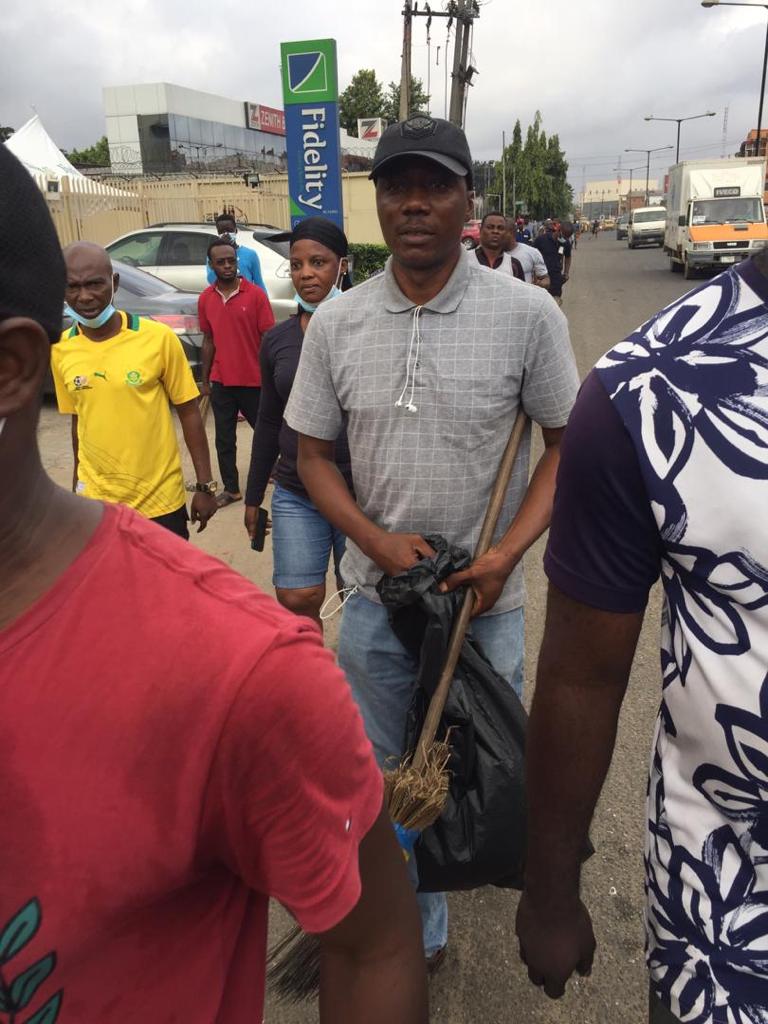 Speaking on the exercise, one of mobilisers, Mr. Olalekan Oni, said that the move became expedient as the youths could not continue to bemoan the huge destruction that took place around their area and other places in Lagos State in the last couple of days as there was need to put the damage behind and move forward as a people.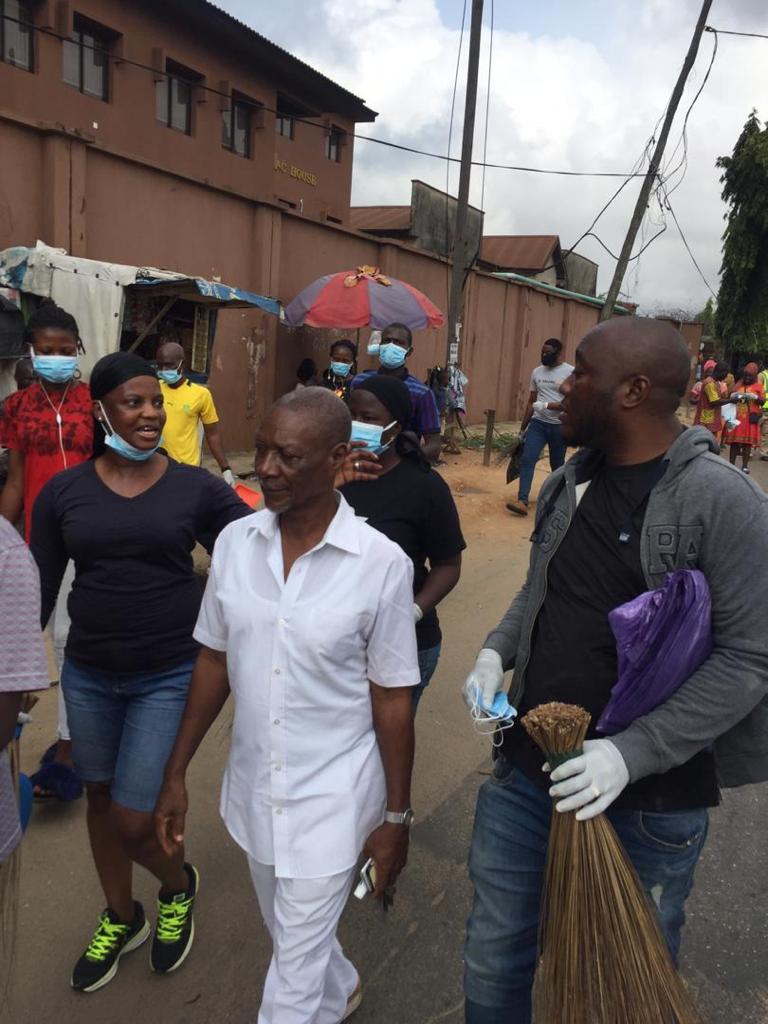 Another outstanding youth, Alhaji Abass Abiodun Bisimilai, said it was a worthwhile exercise and that even elders within the Council area supported the initiative as they made donation of cleaning materials to support the move by the youths.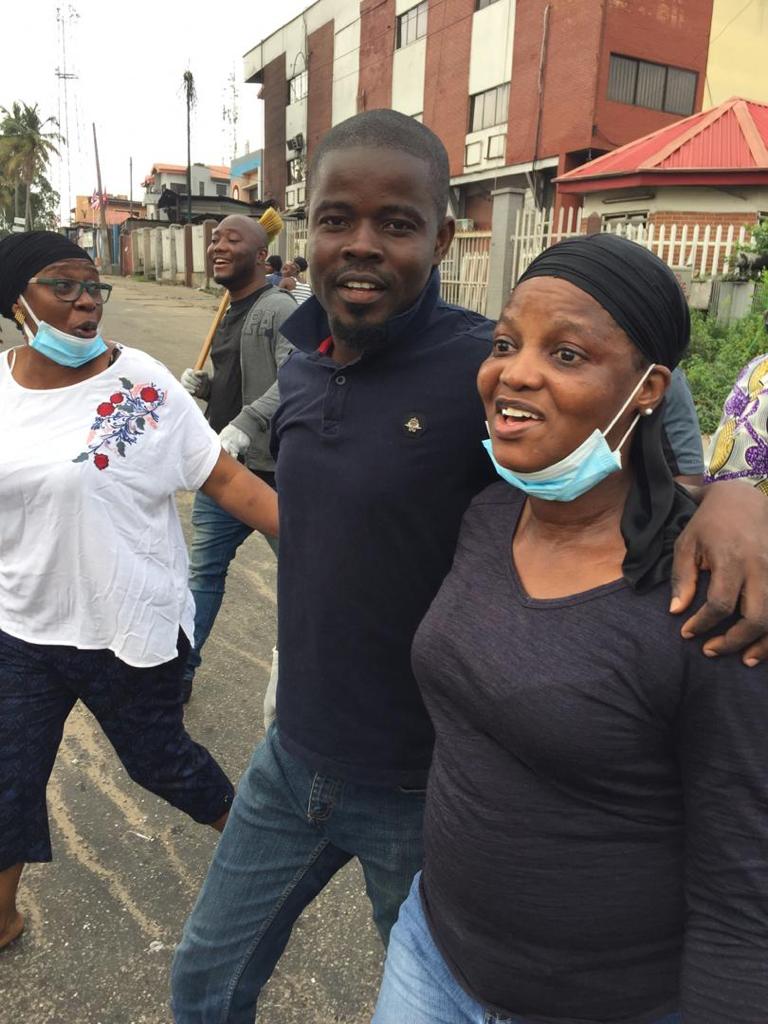 Commenting further on the laudable initiative by the Ojodu youths, the President of OJB Foundation, Hon Olaide John Bello (OJB), said that the youths had to dust themselves and clean up their environment as Ojodu and Lagos State must move forward after the devastating effects of the violence perpetrated by hoodlums. He said that it was their little contribution to the healing process after the mayhem unleashed on Nigeria's commercial nerve centre by hoodlums, who hijacked the #EndSARS protests to do evil. OJB commended the Ojodu Youths for coming out in numbers for a good cause.