AMEA 2022 Awards: What To Expect From The Upcoming Ceremony 
Posted on September 16, 2022
EDOZIE EZEBINUGWU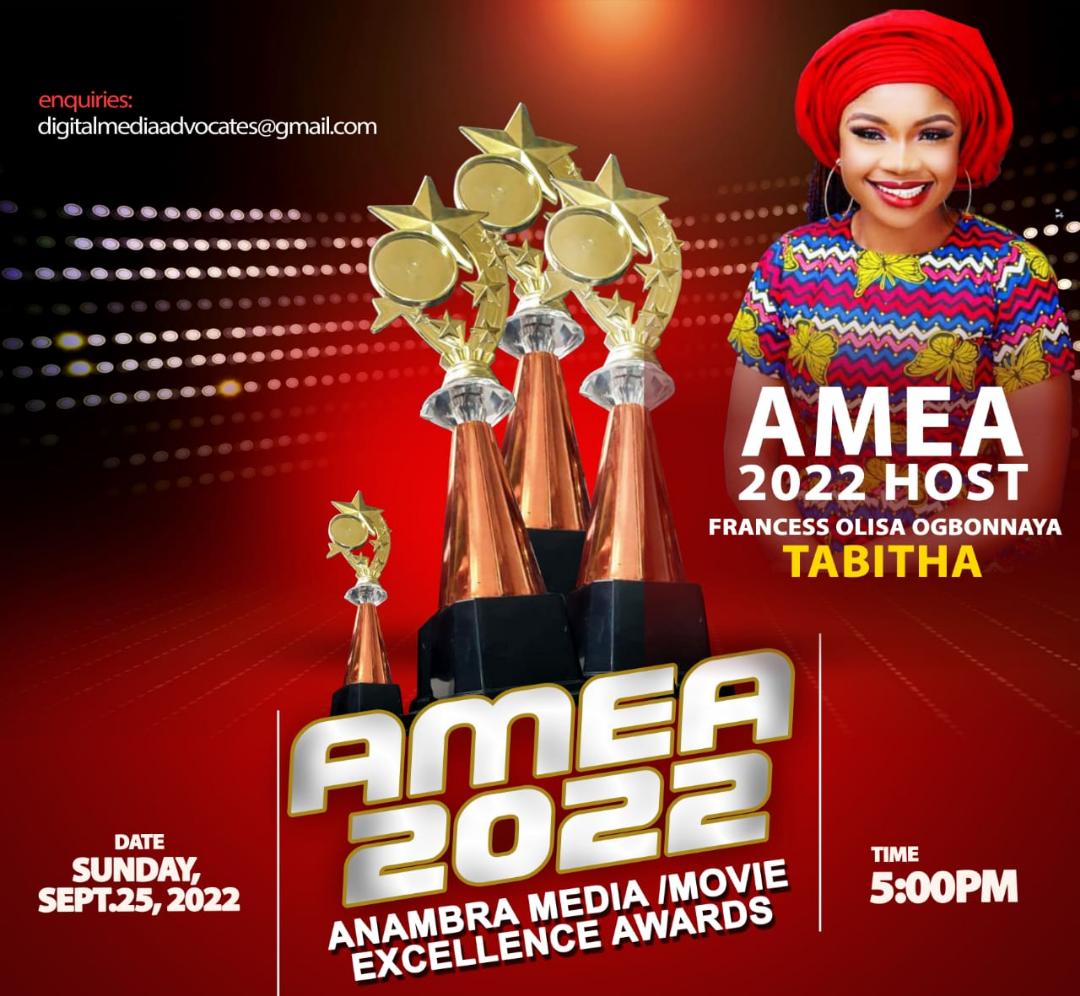 The 4th Anambra Media Excellence Awards (AMEA 2022) is here! And this time, while the highly anticipated ceremony will be happening on Sunday, September 25. The Association of Digital Media Core Advocates, ADMCA, is promising guests a 5-hour entertaining event beginning at 5pm.
Thinking of going to AMEA 2022 Award ceremony? Here's what to expect from the Anambra's Media/Movie industry's biggest award show.
AMEA 2022 awards ceremony tends to be split up into four key sections: Drinks reception – a chance to socialise and network around the bar ahead of being seated. Dinner – a three course meal, with tables usually consisting of 6 guests. Scintillating musical performances, and Award presentations – what you've all been waiting for!
Hosted by none other than CEO of 'Orugo TV' star, broadcast Journalist, Tabitha, the show will be available to stream on all social media handles, and terrestrial TV networks.
Taking place at the Marble Arch Hotel Awka, there will be a total of 21 awards in 8 categories including best Journalist, best Comedy skits maker, best feature Film Maker, best upcoming Actor, best FM Radio Station, Anambra Outstanding social media influencers, best online media team, and special Recognitions.