Anambra CLO Chairman, Comrade Vincent Ezekwueme Bags UN Peace Award
Posted on September 22, 2023
KINGSLEY EBERE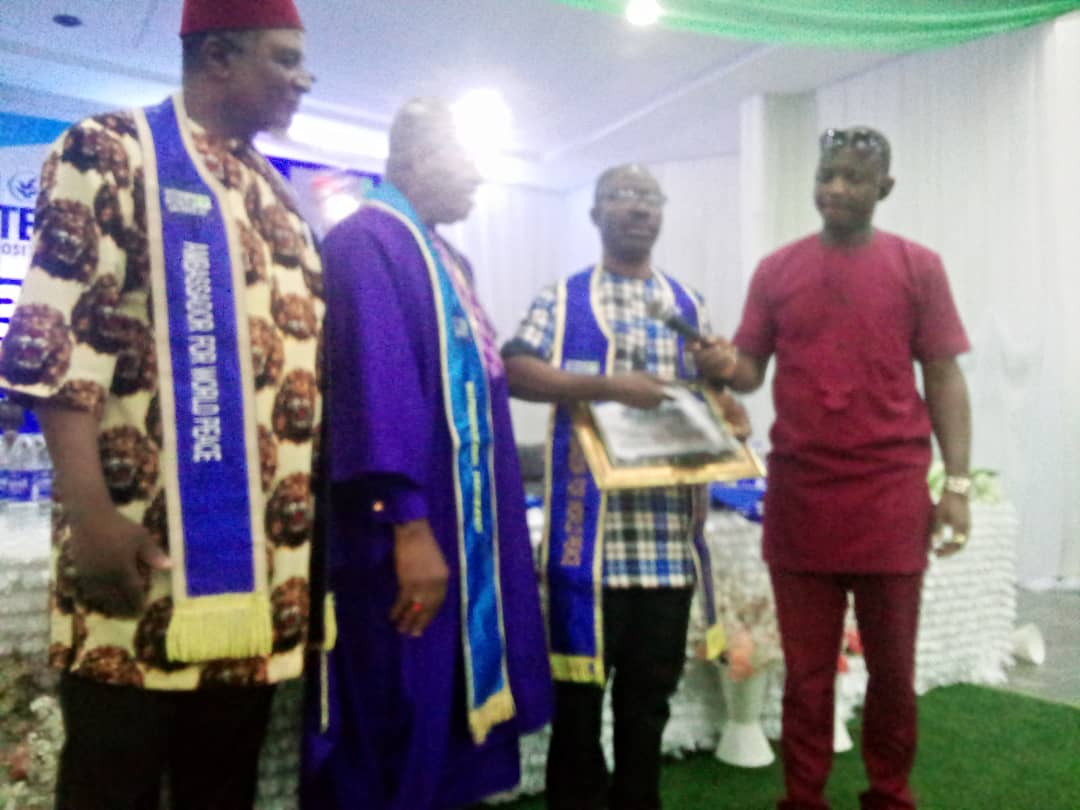 The Chairman of Civil Liberty Organization, Anambra State,  Comrade Vincent Ezekwueme, has been bestowed an award for his contributions to humanity by the United Nations to mark 2023 Peace Day in Nigeria. 
P.M.EXPRESS reports that Evangelist Ekwueme was among other  distinguished and outstanding citizens that were given the award for their invaluable contributions towards propagating, safeguarding and enthronement of peace and socioeconomic development of the society.
This year's event with the theme "Action For Peace, Our Ambition for The Global Goals, called for all citizens irrespective of statue, tribe, religious affiliations, cultural and clans cleavages to always stand for peace and justice in other to eradicates wars,crisis, conflicts, confrontations, distrust and injustices.
The International President, His Lordship Bishop Ozioma Ozoemena, thanked the guests and awardees for attending the event inspite of their tight schedules and stated that it was a clear indication of their love for peace and peaceful coexistence of Nigeria and Nigerians as well as global community.
"I commends the United Nations General Assembly for their unique wisdom for establishing World Peace Day.The global community should use this year event to restore peace, normalcy and tranquility in various waring and conflicts ravaged countries and communities."
Highlights of the occasion included observation of one minute silence to send the wave of peace throughout the world and paper presentation by Prof. Echezona Ifejirika, titled "Action For Peace: Our Ambition For Global Goals in Communities".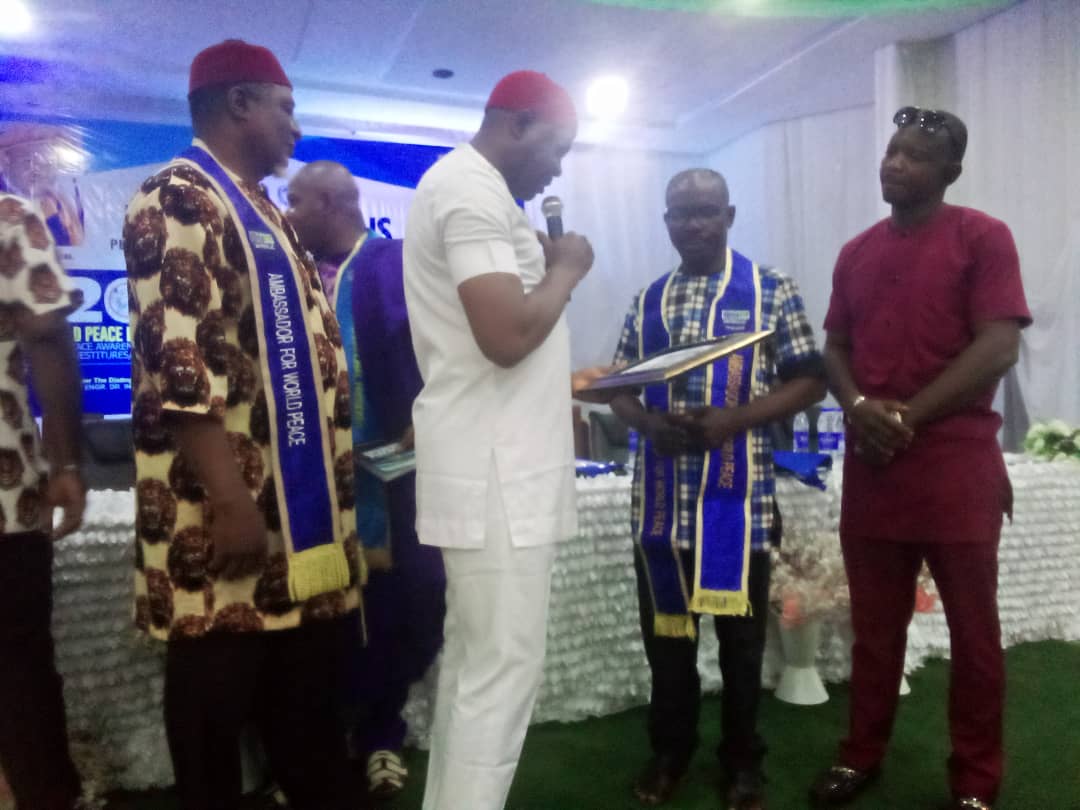 He stated that we must establish strategy in family, society, towns and communities towards alternative resolution of conflicts, crisis, strife and disputes. He stated that peace is not absence of conflicts, strife and confrontations. It is the state where love, tolerance, justice and tranquility becomes the order of the day and way of life. Both Christian, Moslems, Hindus and other religions embrace peace as peace guarantees security, harmonious coexistence and rapid socioeconomic growth and development.
Some prominent Nigerians including Hon. Justice Veronica Ngozi Umeh, Bishop Dr.Alexander Adu Gyamfi from USA, Most Rev.Dr.Daniel Okoh CAN President, Human rights activist and social crusader, Comrade Evangelist Vincent Ezekwueme, Prof.Ogbuagu Josephat, Dr.Ogochukwu Soludo Jerome, Pastor Chinyere Amah among others were bestowed the United Nations Peace Ambassadors Award.
Speaking on the sideline of event, an Award recipient and Chairman Civil Liberties Organization CLO, Comrade Evangelist Vincent Ezekwueme, called on participants and Nigerians to always think, act, pray, work for peace as without peace progress, prosperity, socioeconomic plenitude and social justice will continue to elude us.
According to Chief MKO Abiola, "No justice, no peace, and any justice without peace is the peace of the graveyard".
It is noteworthy that it is only peace that enhances and precipitates forgiveness, love, unity, tranquility and peaceful coexistence of Nigeria and Nigerians. He advocated for the introduction of peace prize for communities to hinder crisis and conflicts and to enhance adequate peace, unity, tranquility, mutual love and trust.
The unveiling/commissioning of Peace Alive Initiative by representative of Governor Charles Soludo, Hon.Kingsley Udemezue, was the apogee of the event.