APC Set To Inaugurate Imo Gubernatorial Campaign Council On September 15
Posted on September 12, 2023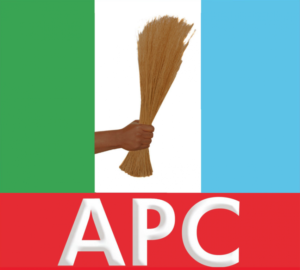 The All Progressives Congress (APC) has announced the makeup of its National Campaign Council, which will be inaugurated on 15th September, 2023, in Owerri, the state capital, in preparation for the November 11 Imo State Gubernatorial Election.
This was disclosed in a statement issued in Abuja by the party's National Organising Secretary, H.E. Sulaiman Muhammad Argungu, OFR.
According to the release, Cross Rivers State Governor, H.E Sen. Bassey Otu, will serve as Chairman, with Ebonyi State Governor, Rt. Hon. Francis Nwifuru and Minister of Innovation, Science, and Technology, Hon. Uche Nnaji acting as co-chairs, and the Minister of Industry, Trade and Investment, Dr Doris Uzoka-Anite as Members.
According to the statement, the National Chairman of the All Progressives Congress (APC), H. E. Dr. Abdullahi Umar Ganduje, CON, in consultation with the National Working Committee (NWC) "approved the composition of the Imo State National Gubernatorial Campaign Council with the primary purpose of leading the Gubernatorial Campaign in Imo State and ensuring the triumph of our great Party at the November 11, 2023 Governorship election."
Other major party officials, stakeholders, and strategists were included in the Campaign Council to help shape the campaign strategy, articulate the party's agenda, and coordinate campaign operations across the state.
Imo State has recently been the focus of political action, with the APC eager on retaining the governorship seat.
The APC has nominated the incumbent Governor, Senator Hope Uzodinma, as its candidate for the November gubernatorial election.
Categorised as : News, Politics
No Comments »