Aregbesola Sings For Sunny Ade At 70
Posted on September 22, 2016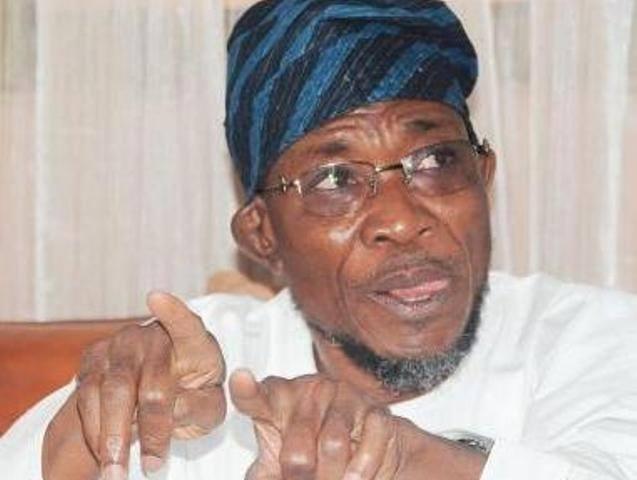 The Governor of the State of Osun, Ogbeni Rauf Aregbesola, has described the music maestro, Sunday Adeniyi Adegeye, (aka King Sunny Ade) as a rare breed and a precious gift to the music world.
Aregbesola made the remark as mark of honour to Sunny Ade, who is celebrating his 70th birthday.
In a statement by the Director, Bureau of Communication and Strategy, Office of the Governor, Mr. Semiu Okanlawon, the Governor said Sunny Ade represents for the country and every black man a source of pride.
In the statement titled: Aregbesola sings for Sunny Ade at 70, he described the juju musician as a muse, a prodigious songster, creative enigma, conversationist musician, whose reach in musical world is limitless.
The governor said Sunny Ade could sing up to the age of seventy due to a combination of factors which include his dexterity, originality, hard work and above all the grace of God.
According to him, the juju exponent has made his mark in the music world as one of the most gifted and prolific singers and song writers with an uncommon consistency in the last four decades.
 The statement said in part, "Sunday Adeniyi Adegeye  is undoubtedly one of the music icons on the African continent. He is a gift not only to Nigeria but also the whole music community of the world.
"He sings with great convenience, grace, and originality. His lyrics are evergreen, renewable and didactic.
"A prolific song writer, gifted guitarist, prophet, excellent dancer  all rolled into one.
"As he celebrates his three scores and a decade of existence on earth, we cannot but wish him more prosperous years and may the muse continue to sing and sing to the benefit of humanity."