At Lagos Summer Camp, It's Not All About Sports, Kids Learn Vocational Skills (PHOTOS)
Posted on August 18, 2021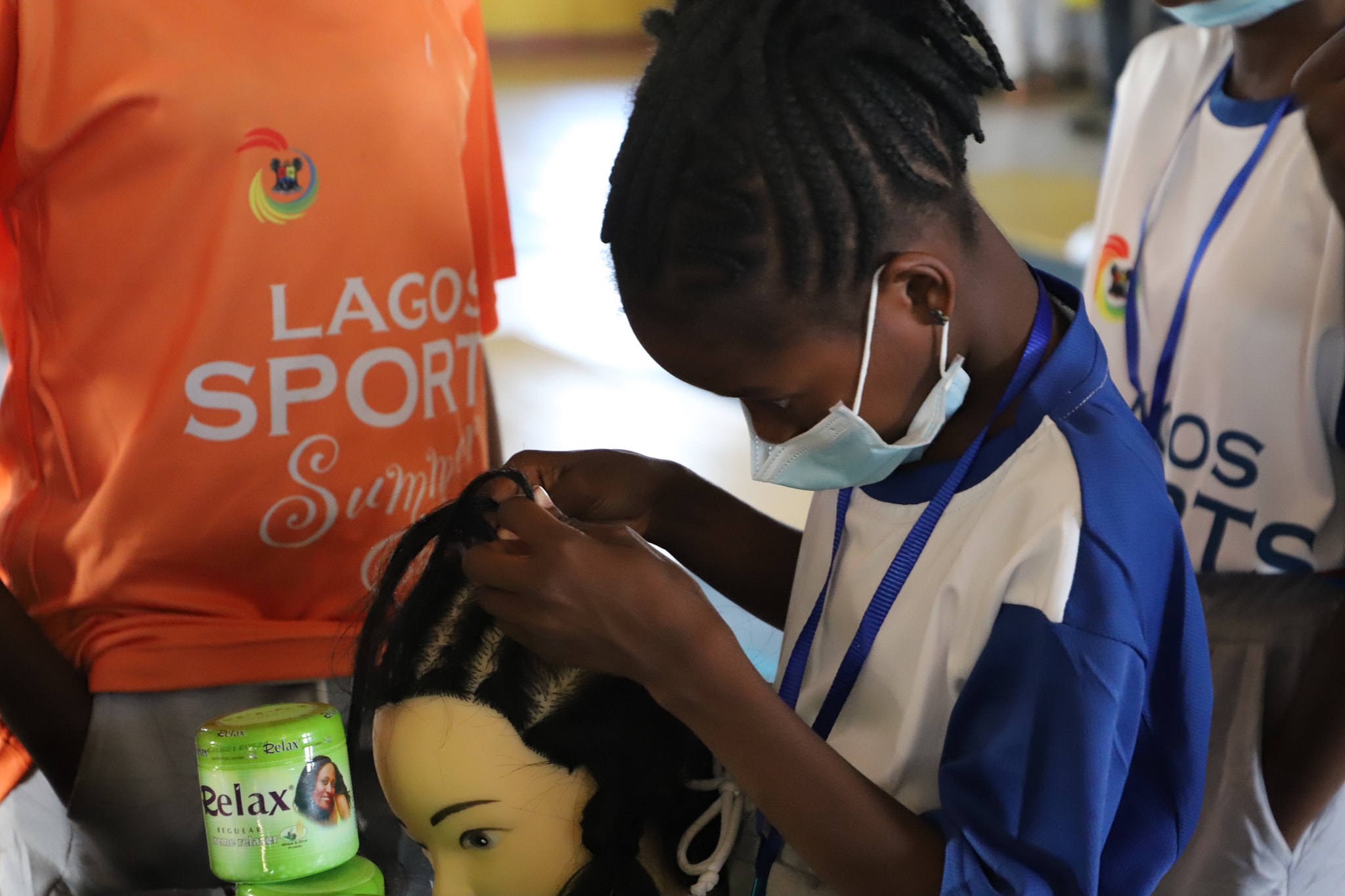 Lagos State has continued to demonstrate that it is truly a Centre of Excellence. This could be seen in what is happening across all human endeavours since the advent of Governor Babajide Sanwo-Olu as the Governor of the state.
The sports sector is even feeling the positive impacts of Sanwo-Olu's administration with the attention it has been receiving from the Governor. Lagos kids cannot but thank the sports loving Governor Sanwo-Olu for his support for the ongoing Lagos Sports Summer Camp through the Lagos State Sports Commission. The first leg of the 2021 edition is currently going on in the ancient city of Badagry.
At Badagry Senior Grammar School, the kids (120 of them) from Lagos West Senatorial District have converged to be exposed to the rudiments of sports and at the same time learn basic things about some vocational skills. P.M. EXPRESS can report that this initiative is the first of its kind in the whole of Nigeria.
P.M. EXPRESS, courtesy of the Public Relations Unit of the Lagos Sports Commission, presents a photo news of how the kids (9-14 years) have been enjoying their holiday, learning sports and at the same time engaging in vocational trainings.