Bayelsa: INEC Under Attack For Issuing Certificate Of Return To PDP's Diri Duoye As Governor-Elect
Posted on February 14, 2020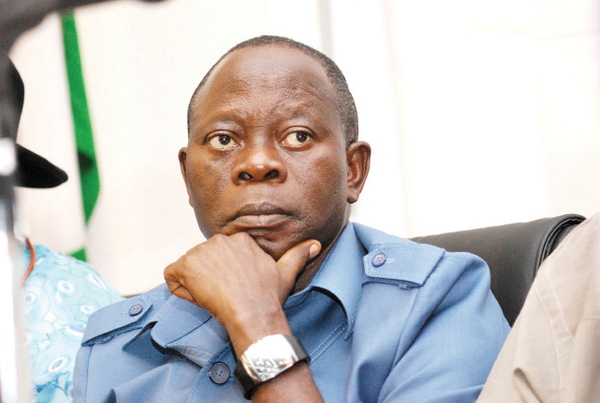 TAIWO ADELU
The leadership of Independent Electoral Commission (INEC) has come under attack for issuing a certificate of return to the new Bayelsa State governor-elect, Diri Duoye of the People's Democratic Party (PDP).
The Supreme Court had on Thursday ordered INEC to give Diri the certificate after it ruled that the candidate of All Progressive Congress (APC), David Lyon and his deputy Biobarakuma Degi-Eremienyo were no longer the winners of the election. The decision was based on the grounds that Lyon's deputy presented fake information to contest for the election.
The INEC met on Friday after which it decided to issue the certificate of retun to the PDP candidate and declared him the governor-elect of Bayelsa State.
National Chairman of the APC, Adams Oshiomhole faulted INEC for hurriedly issued the certificate of return to the PDP candidate, adding that by so doing, the INEC has assumed to itself the power to interprete the law, a contradiction of its statutory function as the election umpire.
"For us in APC, INEC erred in the law for issuing the certificate of return to the PDP candidate because the Supreme Court judgement is ambiguous on what next to do. But with the action of INEC, it has assumed the power of a law court and we view this action as a rape on our right as a party," said Oshiomohle during a press conference at the APC secretariat in Abuja Friday's evening.
"By its action, INEC assumed that the case of Bayelsa is the same thing that happened in Zamfara. Unfortunately, they are two different cases. Our position is that INEC can't import or delete from the judgement and if it does, it has exceeded its power. This we won't accept.
We hereby reject the action of INEC to declare PDP as the winner of Bayelsa's gubernatorial election.
"We will explore all viable option we have under the law to pursue our case because we recognise the role and the power of the judiciary in any democratic dispensation. Our quarrel is with INEC for taking up the function of the court in this matter.
"While we will maintain peace, we will not relent in sustaining the tempo of fighting for our right in this matter. We believe INEC is in contempt of the decision of the Supreme Court and it has by its action trying to weaken the fabric of our democracy by imposing the decision of the few minorities on the majority of the people of Bayelsa who had voted massively for the choice in APC.
"We are going back to the court to seek legal redress on this matter. Our people should be law abiding and maintain peace. You don't laugh at the crocodiles until you have crossed all the rivers," the APC National Chairman said.