Bigi Abeokuta 10km Race Holds 13 Nov
Posted on September 14, 2021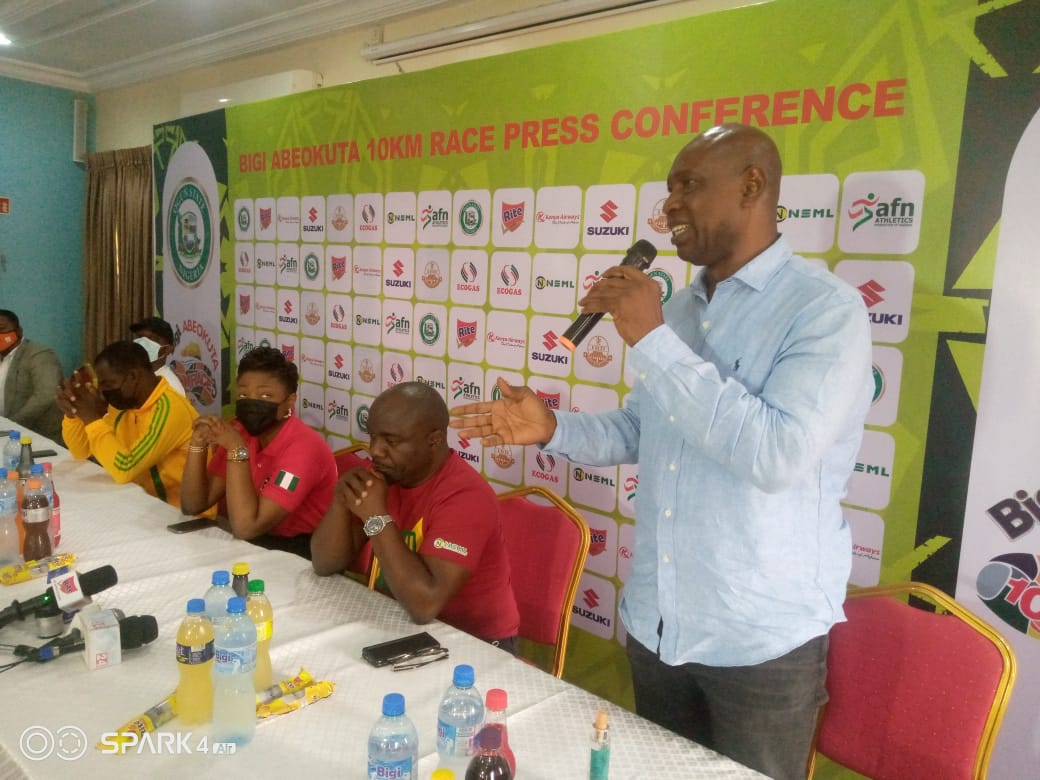 The 2021 edition of the BIGI Abeokuta 10 Km Race will hold on November 13 from the Alake of Egbaland Palace to the MKO Abiola Stadium, by strictly Nigerian runners.
Nilayo Sports Management Ltd boss, Hon. Bukola Olopade, said at the IBD Hotel, Abeokuta in the race official press conference, that, the race tagged "Running For Naija' Homeland, would see Nigerian runners going home with dollars prize money.
The race General Manager, Yusuf Ali disclosed that every runner, able and wheelchair runners will wear chips to avoid cheating. Spy cameras will be mounted on the routes and athletes will have social distance at the start point identified by the running numbers in front of them. All Covid-19 protocol will be observed in the race.

Yusuf appealed to media personnel covering the event to be mindful of the mandatory distance to the athletes to avoid any distractions. He stressed at the last race in Ijebu Ode, media personnel on motorcycle covering the Ijebu Heritage Half Marathon, unknowingly damaged the mats for the transponder which was supposed to help monitor runners on the routes. "We don't want a repeat of this at the Bigi Abeokuta 10km Race," he warned.
The MD of Nilayo Sports, Bukola Olopade, concluded that the winner of the Bigi Abeokuta 10 Km Race will go home with $2000, the second-place $1,500 and third place $1000 for both the male and female races.
He stressed that the prize money cuts across and there is no difference between elite and regular runners. The race is for all Nigerians.