Blood Battle Over Ladipo Market Land Intensified
Posted on December 3, 2016
CYRIACUS IZUEKWE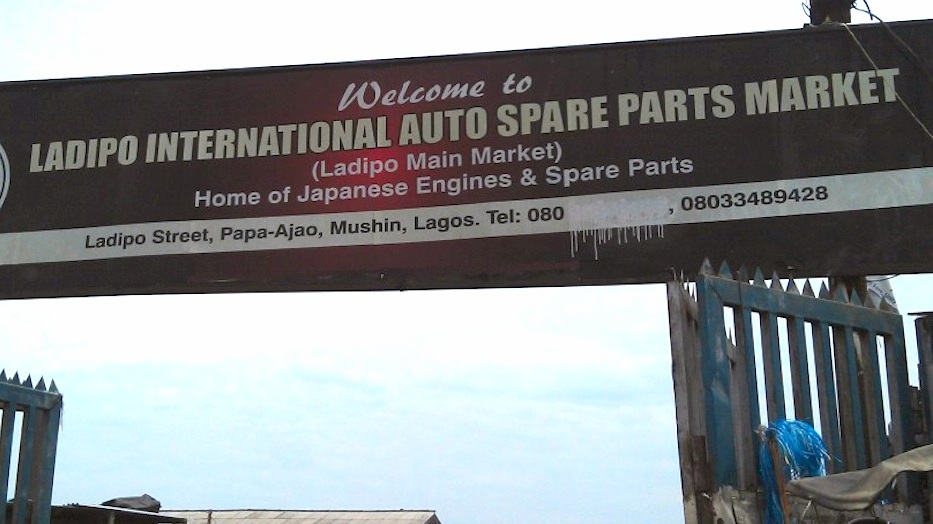 Despite the killing of a trader, Onazi Otasi over the tussle for a parcel of land at Bakassi section of the Ladipo Auto Market in Mushin, Lagos, the battle for the ownership of the land have intensified.
P.M.EXPRESS gathered there has been bloody clashes over supremacy between two factions who are claiming the ownership of the land which have resulted in several damages of properties and injuries among the supporters of the group.
The two gladiators are the former occupiers, the Owoyemi family and the chairman of Paramo Development Ventures Limited, Mr Hassan Ajibade Olajokun.
The battle, which have been fought in various police commands and Zone 2 Command, recently moved to the land where both parties claim ownership of the open space where hundreds of shops were recently demolished by yet to be identified person.
It was during the fracas that ensued the late Otasi was killed by thugs with several traders injured and properties destroyed.
One of the key suspects that caused the fracas, Monday Lawrence has been recommended for murder trial by the Lagos Director of Public Prosecutions, DPP, yet the crises persisted.
P.M. EXPRESS gathered that after the demolition, Ajibade Olajokun surfaced and claimed that he had gotten approval from the Lagos State government and attempted to take possession and developed the land.
However, the Owoyemi family resisted and said the government cannot allocate their ancestral home where they have lived for several years.
When our correspondent contacted Olajokun to clarify and authenticate his claim that he was allocated the place, he declined to show prove, given reasonable doubt over his claim.
A member of the Owoyemi family told our correspondent that they have settled in the land for several decades before Ladipo market was established.
He said greed has made some people to gang up to attempt to take the land away from them and then build more shops on it.
He said it was Mushin Local Government which first took some portion and the matter was later resolved amicably.
He alleged Olajokun went and conspired with some people using State government's name to take over the remaining portion of the land which they are now resisting.
He said when some thugs invaded the place and demolished some shops there, they thought it was Lagos State government that did it.
He said it was later they discovered it was done by Olajokun who allegedly masterminded the crises by his action that caused the death of Otasi.
All efforts to speak with Olajokun proved abortive as he made several promises to speak and set the records straight. He has however been dodging our correspondent.
P.M.EXPRESS gathered the situation at the place is causing tension at the market and many traders have already paid some money to Olajokun with a time frame to own shops there.
It appears the  battle will linger as the matter is now before the Lagos State government.