Buruj Boys Show Class, Beat Triumph FC 4-1 After Last Week's 2-0 Win
Posted on September 15, 2023
MICHAEL AKINOLA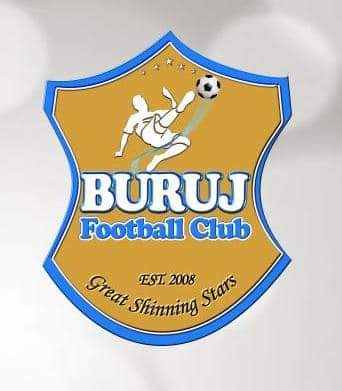 An interesting friendly match was played on Friday 15th September, 2023, at Buruj Sports Academy Home ground in Ikorodu, and the match was between Buruj FC and Triumph FC. 
The match, which commenced at 4pm, was purposefully meant to offer the host the rare opportunity to choose players, who will feature in the forthcoming Lagos Pre-season match coming up on Monday 18th September, 2023, at the Mobolaji Johnson Stadium
When the match kicked off, the visiting Triumph FC boys took off the first half pass. Both teams started on a good note with good attacking minded play. But it paid off for the Buruj boys as they got their first goal in 20th minute of play via to quick follow up on a rebound from Triumph FC goalie by Buruj FC's overlapping right back, Babatunde Alake, who scored the goal.
As the game progressed, the Triumph FC boys tried to fight back before Shiloh Olajide scored the second goal for the Buruj team at exactly 39 minutes of play.
Shiloh's birthday goal was fantastic and it was his first goal since joining Buruj Sports Academy two months ago. And the first forty five minutes ended with Buruj FC leading by 2 goals to nil..
When the second half resumed at exactly 5:00pm, the Buruj boys took off with hunger searching for more goals.
Efforts in the attack from the Triumph boys yeilded a good result as they got their goal in 63rd minute of play through a corner kick headed down leading to goal mouth scramble, which resulted into Triumph FC's only goal.
Super substitute, Edet Inyang, came from bench to score in the 70th minute of play as he placed the ball to the far corner, beat the Triumph FC keeper hands down.
It was a great day and dream debut for the new American teenager, King Chidi Okoye, who just joined the Buruj Sports Academy, as he scored a risk taking good goal in the 83rd minute of play. It was really a good welcome gift for the  academy and at the end of full ninety minutes of play, Buruj Sports Academy won by 4 goals to 1.
The CEO of Buruj Sports Academy, Dr Waheed Salaudeen Buruj, praised the goal scorers, Babatunde Alake, Shiloh Olajide, Edet Inyang, the new boy, King Chidi Okoye and the rest of the team for a spectacular performance leading to the Lagos Pre-season match.