Cele Pastor, Adesegun Babatunde Kills Lady, Buries Head At Church Altar
Posted on February 11, 2020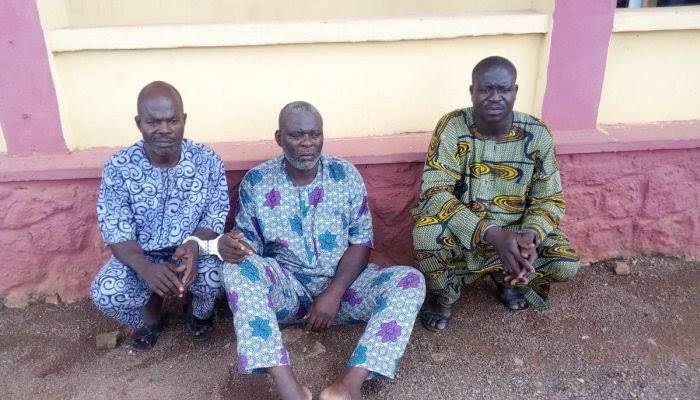 MICHAEL AKINOLA

Facts have emerged on why a popular Celestial Church of God Pastor, Adesegun Babatunde, killed a lady suspected to be sex worker, buried her head and some parts of her body inside church altar in Osun State.
P.M.EXPRESS gathered that Pastor Babatunde was said to have needed to perform certain rituals which involved human blood and parts so that he would perform miracles in order to boost the Church membership and make more money.
However, the action has landed him in big trouble because he was later arrested by operatives from the Osun State Police Command alongside his accomplices, who claimed to be his boys and Church members.
The Police confirmed that the victim's head, legs, kidney, one of her hands were cut and buried at the altar, while the remaining body was buried in the bush.
The victim was said to be from Rivers State, who left looking for greener pasture without the knowledge of her parents.
On further interrogation, the suspects confessed that the prime suspect, Pastor Babatunde, engaged and told them to bring a lady for ritual purposes as he promised to pay them N500, 000. The suspects thereafter took the investigators to where the remains of the victim were buried.
The Police were able to track and arrest Pastor Babatunde who fled the neighbourhood as soon as his accomplices were arrested.
The exhumed remains of the victim were deposited at General Hospital mortuary for autopsy.
The Police source said that the suspects will be charged to Court after the conclusion of the investigations.
The suspects will likely be charged for murder which attracts death sentence by hanging if they are tried and found guilty of the alleged offence before the Court.