Chairman Council Of Ndieze, Eze Chika Nwokedi Sets Up Health Clinic For Ndigbo 
Posted on September 19, 2023
KINGSLEY EBERE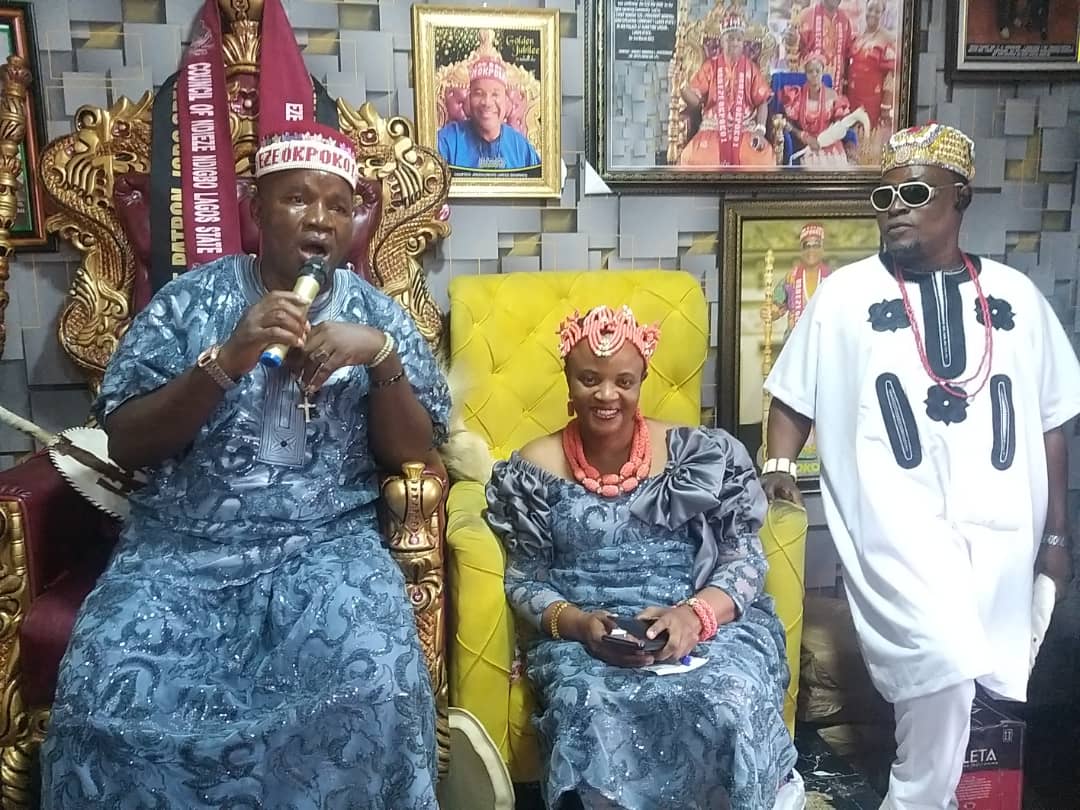 The Chairman Council of Ndieze in Lagos State, Eze (Dr) Chika Nwokedi, has further demonstrated his passion and love for Ndigbo by setting up a health clinic to cater for the health needs of  Ndigbo, who cannot afford medical bills in Lagos.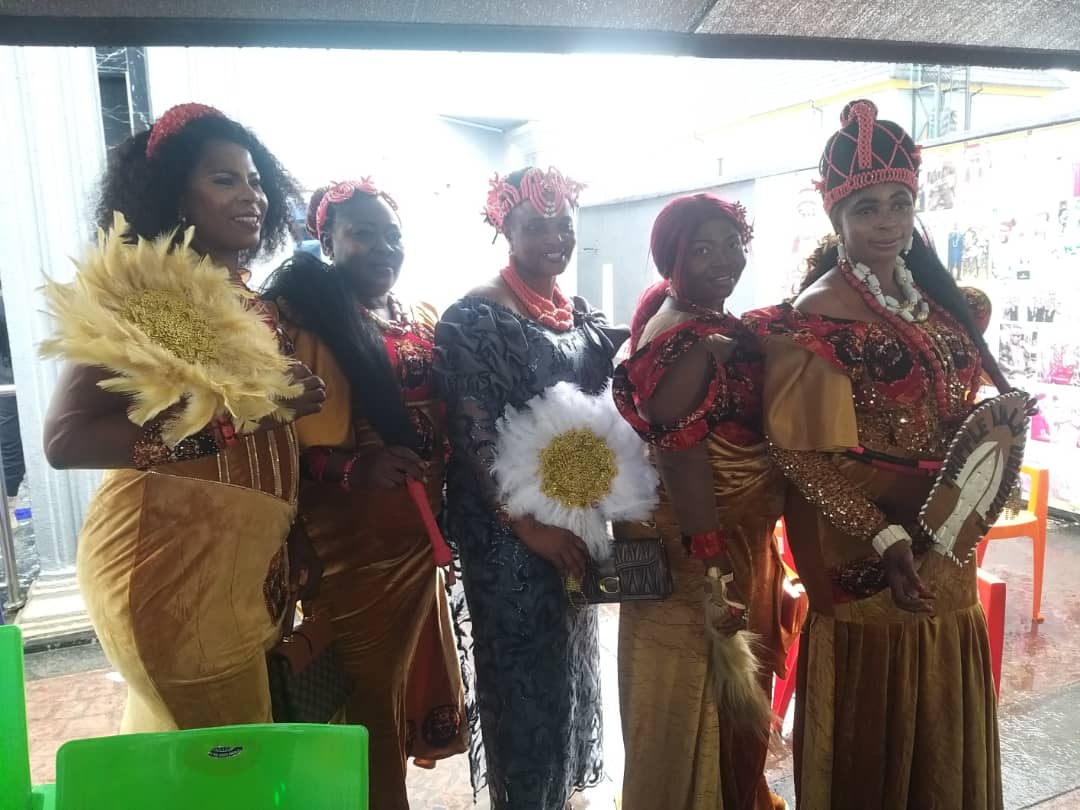 P.M.EXPRESS reports as was disclosed by Eze Nwokedi at his Palace in Ijegun, Lagos, during his 2023 New Yam Festival, which attracted many dignitaries including the AIG Zone 2 Onikan, Lagos, Muhammed Ali.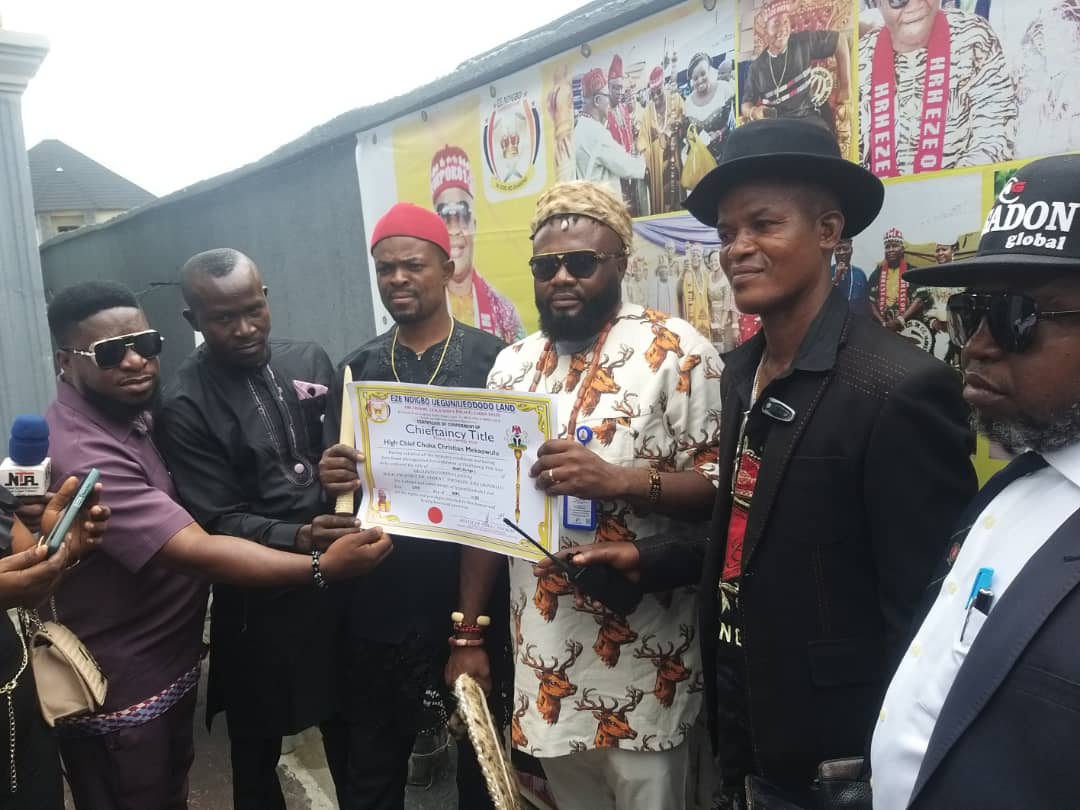 Eze Nwokedi, who is the Ezendigbo in Ijegun and Ijedodo Kingdoms, stated that he realized that some of the Igbo people cannot afford medical bills and will be dying in silence because of lack of money and the idea to set up the health centre was birthed.
Nwokedi, who also holds the title of Okpoko 1 of Obodoukwu Town,  Imo State, explained that the health centre will be free and it is targeted for those who cannot afford to pay medical bills to have succour and be treated free of charge.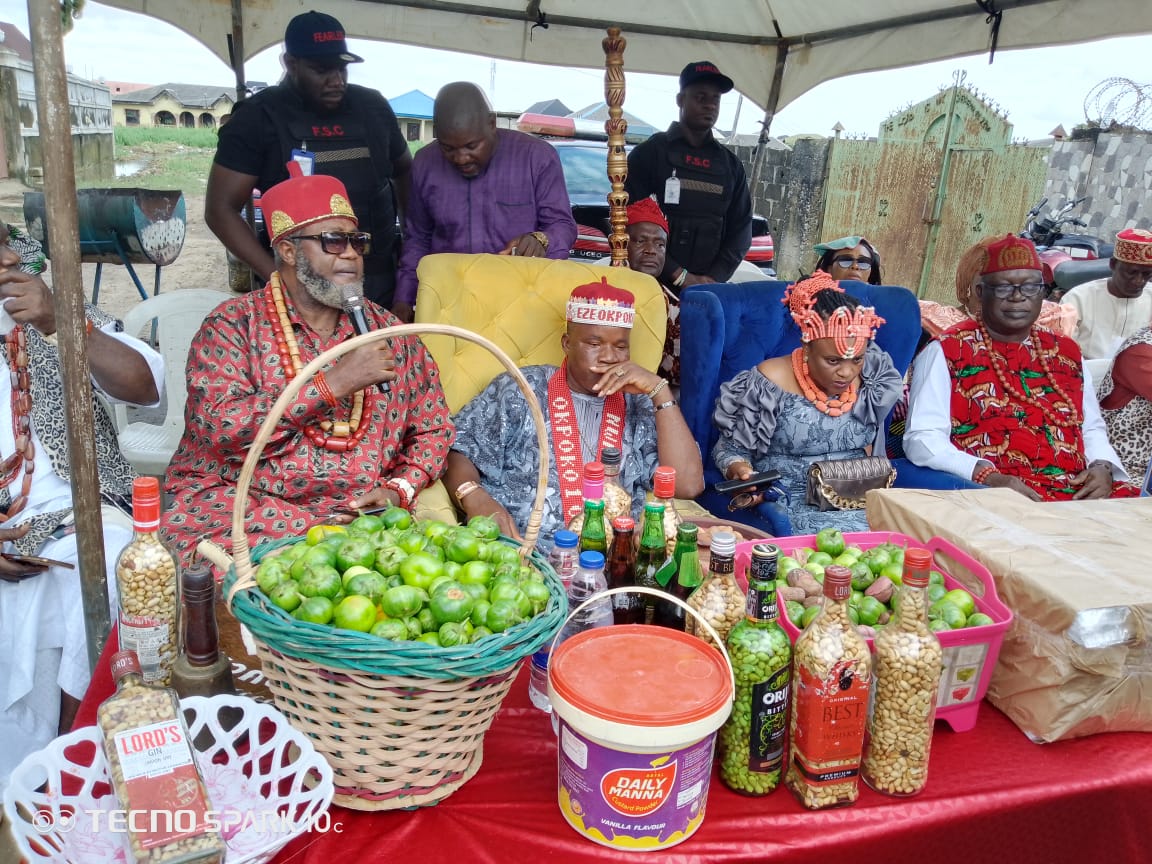 Those who attended Eze Nwokedi's New Yam festival included members of Council of Ndieze from different Local Government Areas in Lagos State, Igbo  Speaking Community and Ohanaeze Ndigbo led by the Ezendigbo, Lagos State, Eze Christian Uchechukwu Nwachukwu.
Also in attendance were prominent Igbo sons and daughters, captains of industry and clergymen led by Bishop Anene Nwachukwu of Rhema Church, Bishop Ene, and Chief Chinedu Asika including Eze Nwokedi's cabinet chiefs and many others.
The event started with the conferment of chieftaincy titles at the palace, which had among the recipients Prophetess Oby Alaebo as Nnukwu Eze Nwanyi of Ijegun/Ijedodo Kingdoms and Chief Chuka Mekaowulu as Oboli Lilu Agu of Ndigbo.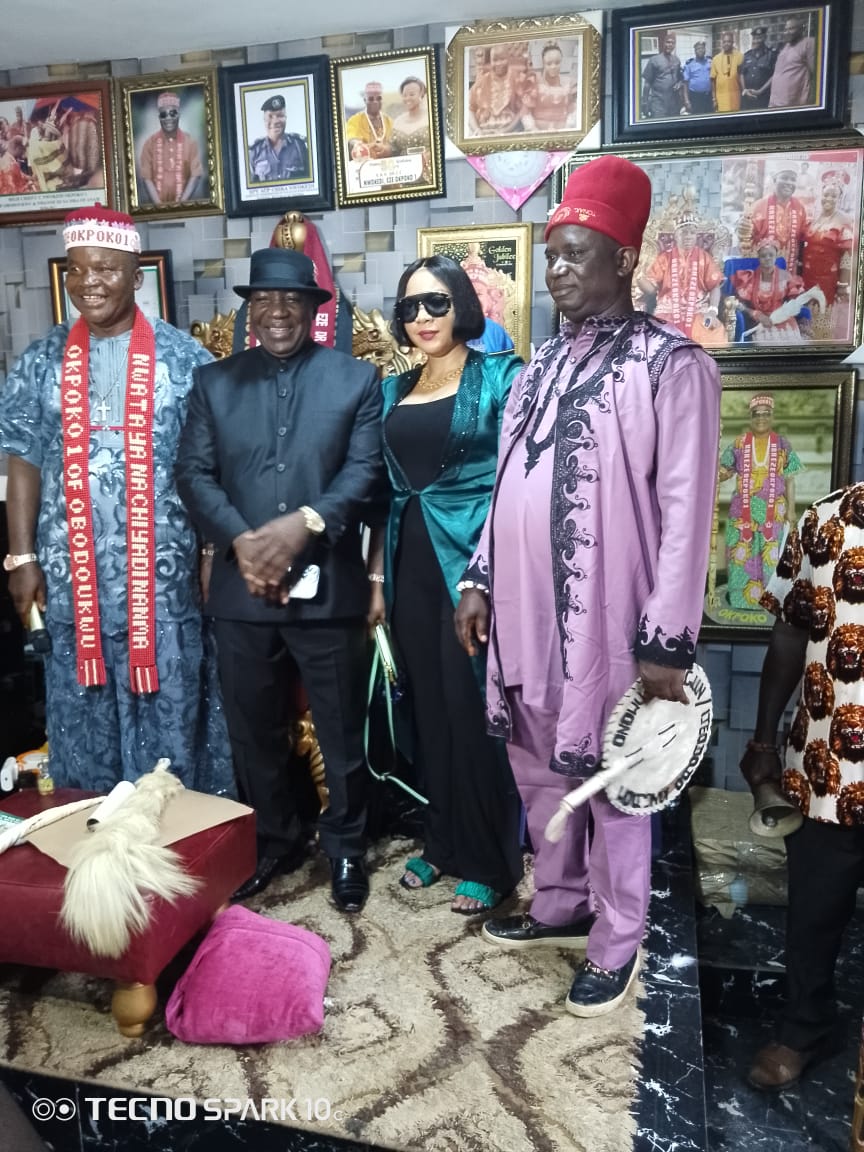 During the occasion, Eze Nwokedi reiterated his passion and commitment to continue to touch lives in the society, which he described as his core calling by God.
He expressed satisfaction as people came to honour him on this year's New Yam festival and stated that he will  continue to celebrate it every year and at the same time use the occasion to recognize and reward people who have equally touched lives in the society.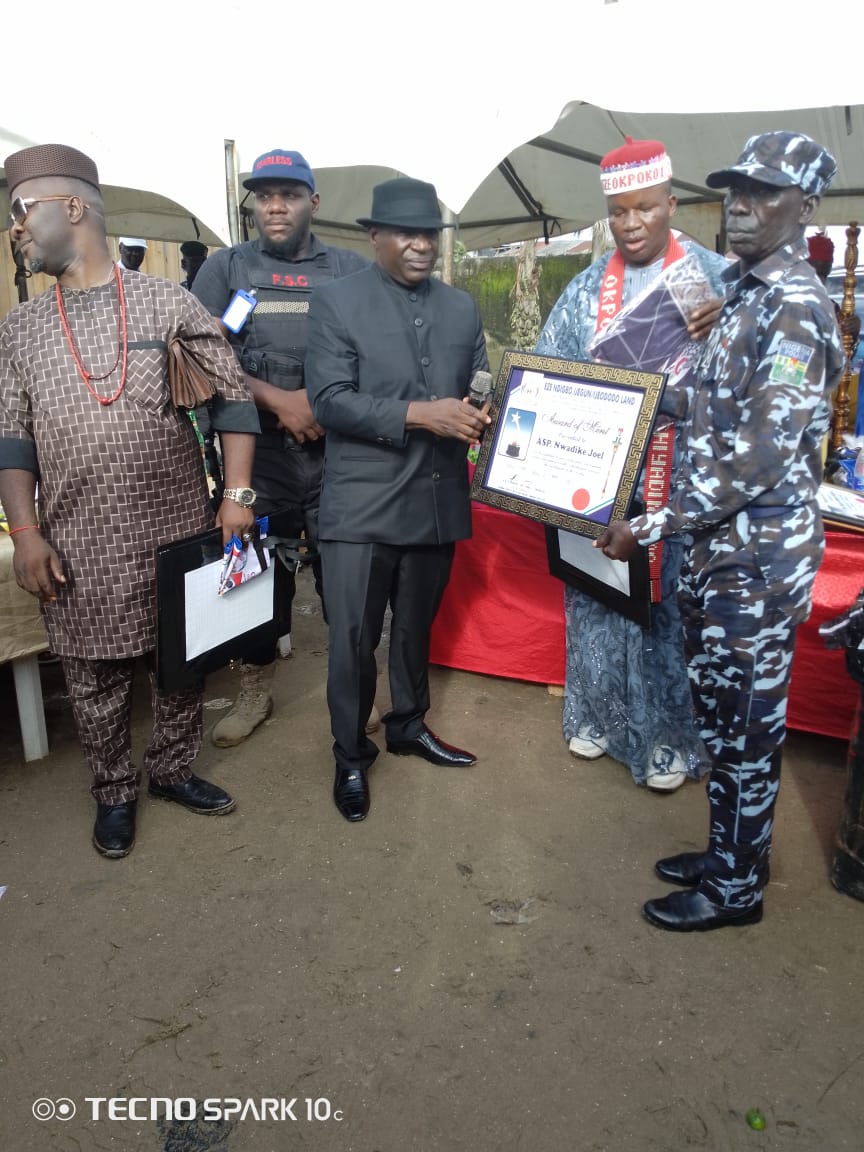 Among those honoured were some officers of the Nigerian Police from various divisions, who have been identified for outstanding performance and were presented awards by AIG Ali.
On why the event was spectacularly attended, Eze Nwokedi stressed that New Yam festival is a globally known feast of Ndigbo to thank God for his blessing during the farming season.
He stated that no special innovation was applied to get this crowd but the goodwill and capacity to stand for truth and justice, which will always attract the high, mighty and low of the society to events meant to propagate good causes for humanity.
The event witnessed the display of various Igbo cultural dances and awards given to some other prominent Igbos, who have contributed immensely to cause of humanity in the society.
Categorised as : News, Society
No Comments »