Chinese Conglomerate Unmasks Investment Interest In Northern Nigeria
Posted on November 20, 2023
SHUKROH BUSARI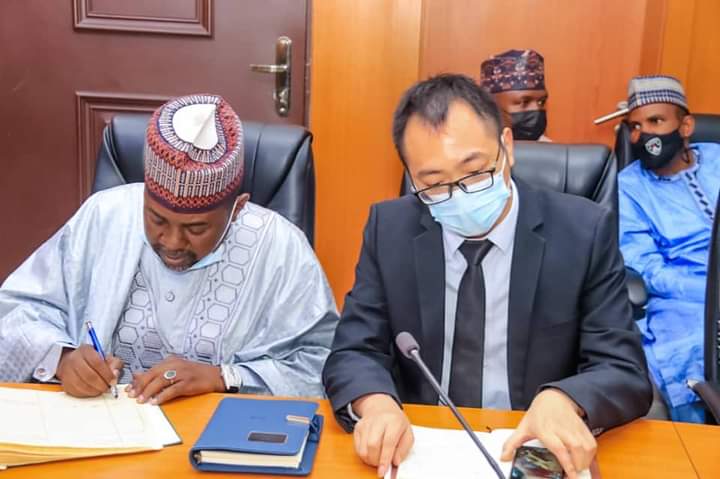 Chinese conglomerate under the aegis of China National Building Materials Group has shown interest in investing in Gombe State in the North Eastern part of Nigeria.
P.M.EXPRESS reports that the industrialists are experts in manufacturing building materials, fireproof cement boards for ceilings, underlays, and furniture, among others.
The representatives of the company  were received by the Deputy Governor of Gombe State, Jannassah Daniel Jatau, in his office.
The investors, on the other hand, expressed their interest in being part of the Gombe State development story.
The General Manager of Sinoma Nigeria Company Limited, Jackie Dai, also stated that their products are globally recognized and that their impact is spread across one hundred and ninety-two (192) countries in the world.
Dai liaised with the State Governor and sought the availability of a market and adequate mineral resources for the production of the products to get their colleagues from China.
In all, the State Governor assured the investors of the availability of markets and the need for business investors to strive in their state.