Collision From Home Announces First 200 Confirmed Speakers For Online-Only Conference For 2020
Posted on March 18, 2020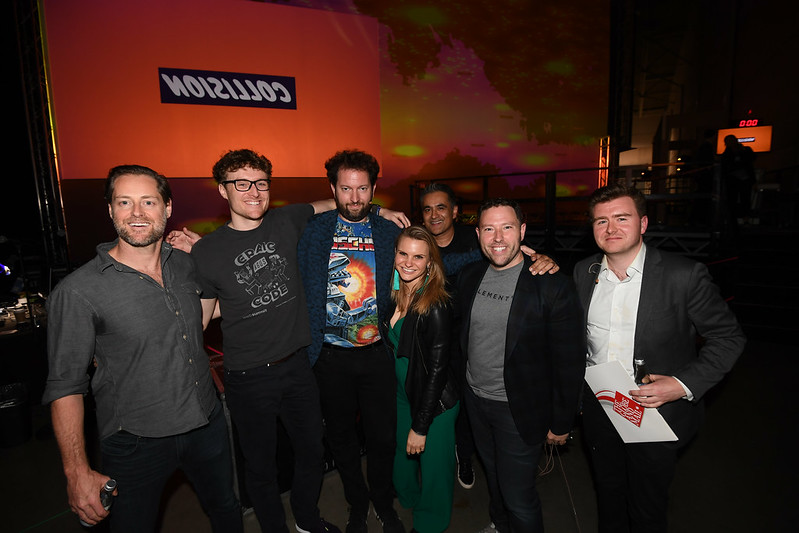 Within less than a week of announcing its move to an online only affair, organisers behind what Inc. Magazine calls 'North America's fastest-growing technology event' have already confirmed over 200 speakers for Collision from Home.
This includes speakers that formerly were unable to participate in person but can now take part online. At this early stage, the first speakers announced include: Thuan Pham, CTO, Uber, David Eun, President, Samsung NEXT, Dorry Segev, Professor of Transplant Surgery, Johns Hopkins School of Medicine, Nicola Kilner, CEO, The Abnormal Beauty Company (The Ordinary), Anna Gedda, Chief Sustainability Officer, H&M, Vinod Khosla, Founder, Khosla Ventures, Sri Shivananda, CTO, Paypal and Jonah Peretti, Founder & CEO, BuzzFeed.
Others are John Tory, Mayor, Toronto, Leana Wen, Professor of Public Health at George Washington University, Renata Quintini, Founder, Renegade Partners, Steve Gundry, Author, The Plant Paradox, Pascal Saint-Amans, Director of the Center for Tax Policy, OECD, Monica Drake, Managing Editor, The New York Times, Robin Carhart Harris, Head of Psychedelic Research, Imperial College London, Ellen Weintraub, Commissioner, US Federal Election Commission and Topher White, CEO, Rainforest Connection ● Lauren Williams, Editor-in-Chief, Vox.
Meanwhile, the organisers have said that anyone who has purchased a ticket to Collision 2020 will have their tickets automatically transferred to Collision 2021, and all ticket holders will be able to attend Collision from Home, free of charge.
P.M. EXPRESS reports that Collision is known by CBC as the "TIFF for tech" and Inc. Magazine coins it the "fastest-growing tech conference in North America". Collision 2020 is set to move online for 2020, with Collision from Home. Collision will return to Toronto offline for the second year from June 21-24 2021 at the Enercare Centre.
Forbes says Web Summit is "the best tech conference on the planet"; Bloomberg calls it "Davos for geeks"; Politico, "the Olympics of tech"; The Guardian, "Glastonbury for geeks"; and, in the words of Inc. magazine, "Web Summit is the largest technology conference in the world".
Whatever Web Summit is, it wouldn't be possible without an incredible team of over 200 employees based in Dublin, Lisbon, Toronto, and Hong Kong; including world-class engineers, data scientists, designers, producers, marketers, salespeople, and more. They've disrupted an old industry by building incredible software and designing mind-blowing events – revolutionising how people and ideas come together to change the world.