COVID-19: As One Case Reported In Osun, Oyetola Urges Overseas' Returnees To Go For Tests
Posted on March 25, 2020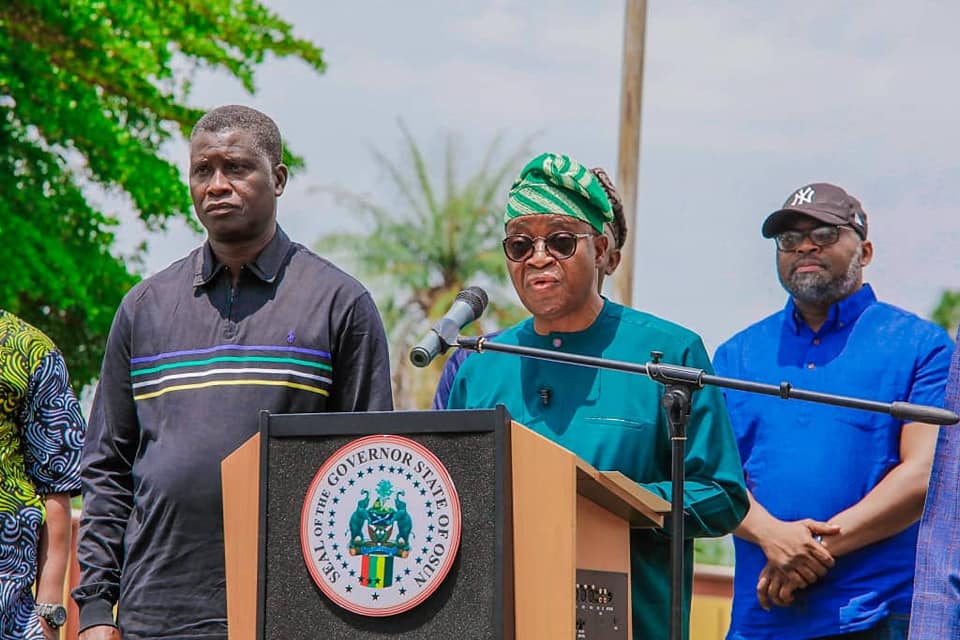 Following reported one case of novel Coronavirus in Osun State early on Tuesday, Governor Gboyega Oyetola has called on all residents of the state who just returned from overseas trips to immediately go on self isolation and submit themselves to test.
The Governor said in Osogbo, the state capital on Wednesday while giving an address to update the people with Osun State reporting its first case of Coroavirus that it is now become imperative to called on these returnees to subject themselves to further tests in order to contain further spread of the dreaded disease.
According to Oyetola, he and his wife have submitted themselves for tests which have turned out negative.
Find below the full text of Governor Oyetola's address to the people of Osun State below:
"Fellow citizens and residents of Osun, I wish to inform you that the first case of the novel Coronavirus has been confirmed in the State by the Nigeria Centre for Disease Control, NCDC. It's a case of a returnee from UK and is currently receiving treatment.
"We've since contacted the family of the patient and have also immediately commenced contact tracing to identify people who might have come in contact with the confirmed case. I also wish to note that the confirmed case wasn't the only sample we have subjected to investigation. But so far, all other samples have tested negative.
"As a way of leading by example, I've subjected myself to test, considering the fact that I was in Abuja for the better part of last week, and my dear wife has also been tested because of her recent travel history. Our tests came back negative.
"To this end, I want to passionately encourage all returnees from the UK, US, Europe, the West African Coast and indeed other high risk countries to self-isolate and submit themselves for test, so as to assist the government in containing the spread of the virus.
"As part of our efforts to curb the spread of Coronavirus in the State, we have set up holding centres and the one at Asubiaro Specialist Hospital, Osogbo, is up and running, to isolate and treat suspected and reported cases of the virus in the State.
"The Emergency number to call is 293. Other numbers are: 08035025692, 08033908772 and 08056456250".