COVID-19: Oyetola Goes Tough, Orders Total Lockdown Of Osun State
Posted on March 29, 2020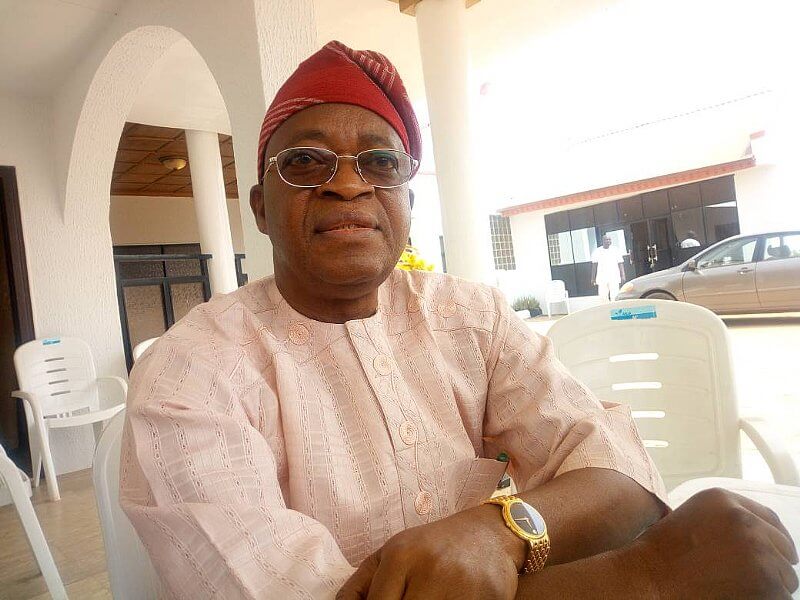 Governor Gboyega Oyetola of Osun State has taken some drastic steps to contain the spread of novel Coronavirus in the state.
One of the latest measures include a total lockdown of the state starting from Tuesday, 31 March.
Read below the full text of the Governor's latest briefing on the COVID-19
TEXT OF MR. GOVERNOR'S BRIEFING ON THE UPDATE ON THE FIGHT AGAINST CORONAVIRUS IN THE STATE OF OSUN
My Dear People of The State of Osun,
You will recall that three days ago, I addressed you on the first recorded case of the novel Coronavirus in the State, which was confirmed by the Nigeria Centre for Disease Control, NCDC.
Sadly, a second person has tested positive, meaning our State now has two confirmed cases of Covid-19.
Though the first case is stable and receiving adequate medical care, it has become imperative to rev up measures to keep our citizens safe.
Following a review of our current situation, we have in addition to the subsisting measures taken in the past one week, decided to shut down all our land boundaries, effective from midnight, Sunday, March 29, 2020.
In addition, a complete lockdown of the State will come into effect from midnight, Tuesday, March 31, 2020
We believe this is the way to go, if we must contain the spread of this virus. To this end, we urge citizens and residents to take advantage of the hours between now and Tuesday to stock up provisions that will last two weeks in the first instance.
During the lockdown, there will be no movement within the State. The closed boundaries also means there will be no inter-state movements.
However, those on essential duties such as health personnel, fire services, environmental officials, security personnel, power and water supply agencies, media and telecommunication officers will be on duty.
Also, pharmaceutical and medical outfits will be allowed to open.
We have mandated and mobilised the State's taskforce and security operatives to enforce measures to the letter.
We, therefore, strongly advise our people to remain in their homes during the period of the lockdown.
When an emergency occurs, such as the one at hand, the first priority of any responsive and responsible government is to respond effectively to protect its citizens. This is what we will continue to do.
Let me use this opportunity to commend our taskforce team, our health officers who have worked round the clock, and indeed, all our critical stakeholders led by the former Health Minister, Professor Isaac Adewole, for their selfless service to humanity. The State of Osun is proud of you all.
Fellow citizens and residents of our dear State, these new measures are not to cause panic. We just need you to obey government's instructions and directives, and continue to observe necessary precautionary measures, including regular washing of hands with water and soap and also maintain the prescribed social distancing to achieve personal and collective safety.
Thank you and God bless.