COVID-19: UNFPA Donates PPE To Lagos, Ogun, Other Southwest States
Posted on February 14, 2021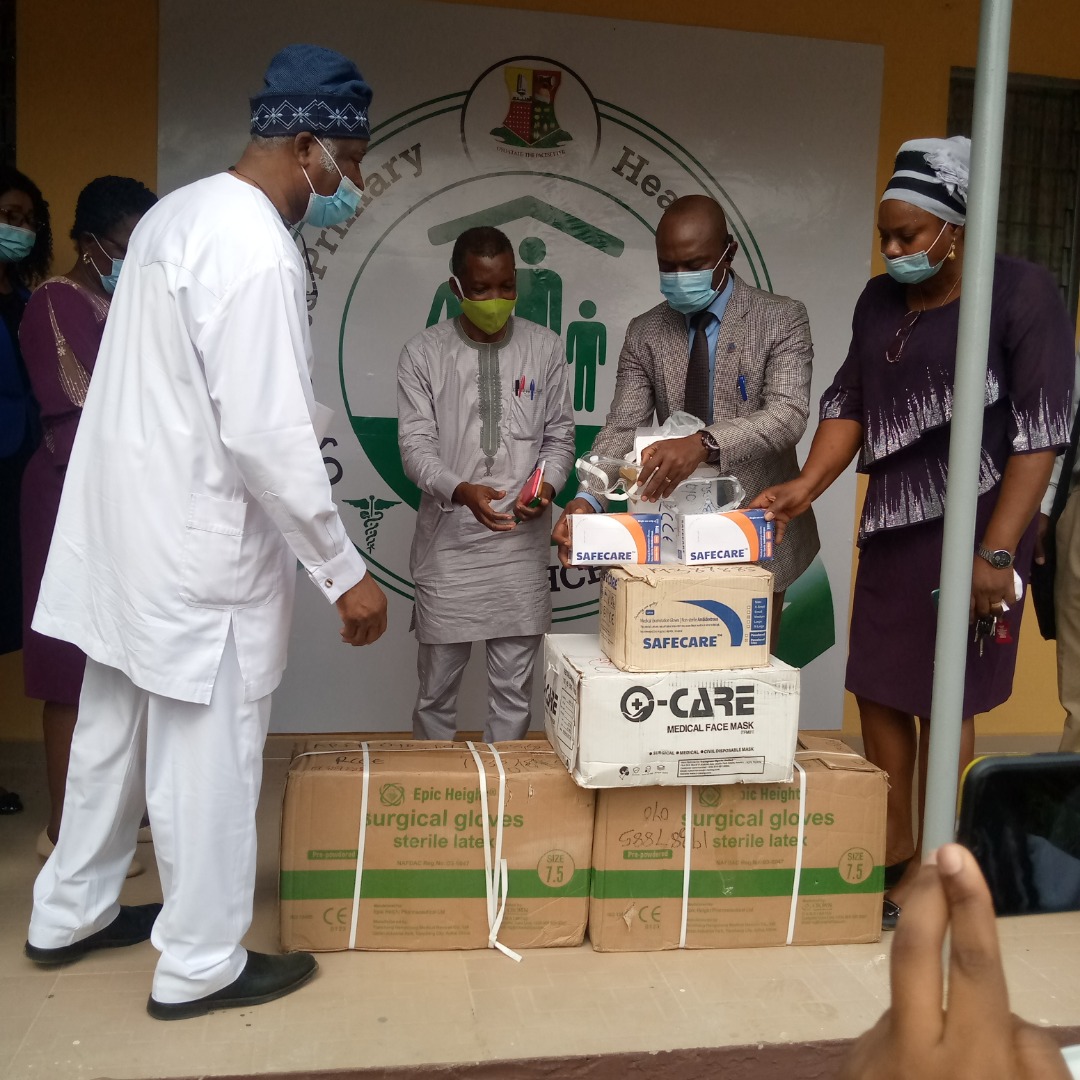 ADEBOBOLA ALAWODE
The United Nations Population Fund, UNFPA has donated some Personal Protective Equipment, PPE to health care providers in the southern parts of the country as part of the effort to safeguard them from COVID-19 pandemic and for the health workers to continue to provide essential services to women and the vulnerable in the country.

The donation, which according to the UNFPA, was an initiative channeled towards protecting health care givers in this time of novel coronavirus has seen the UNFPA taking the fight to the nock and crannies of the country with other parts of the country soon to benefit from its kind gestures.

The project, which is being carried out in conjunction with the civil society organization engagement and Risk Communication and Community Engagement, RCCE also aims to prevent Gender Based Violence (GBV).

Amongst items donated to prevent and curtail the pandemic include: 8,000 short gloves, 67 Goggles amongst others to some Primary Health Centres, PHC in the southwest parts of the country.
Representatives of the beneficiary states applauded the donors for deeming it fit to identify with the health workers in this trying time when the pandemic is ravaging the world.

Dr. Erinosho Ashimu Eniola, Director, Medical Services and Disease Control, Lagos State Primary Health Care was full of praises for the initiative, adding that the donation would go a long way in helping health workers to do more.
Corroborating Dr. Eniola's stand is Dr. Tomi Coker, Commissioner of Health, Oyo State who added that if other organisations can take a cue from such initiative, the spread of the deadly virus could be curtailed.