Critiquing Soludo's Independence Day Speech 
Posted on October 1, 2023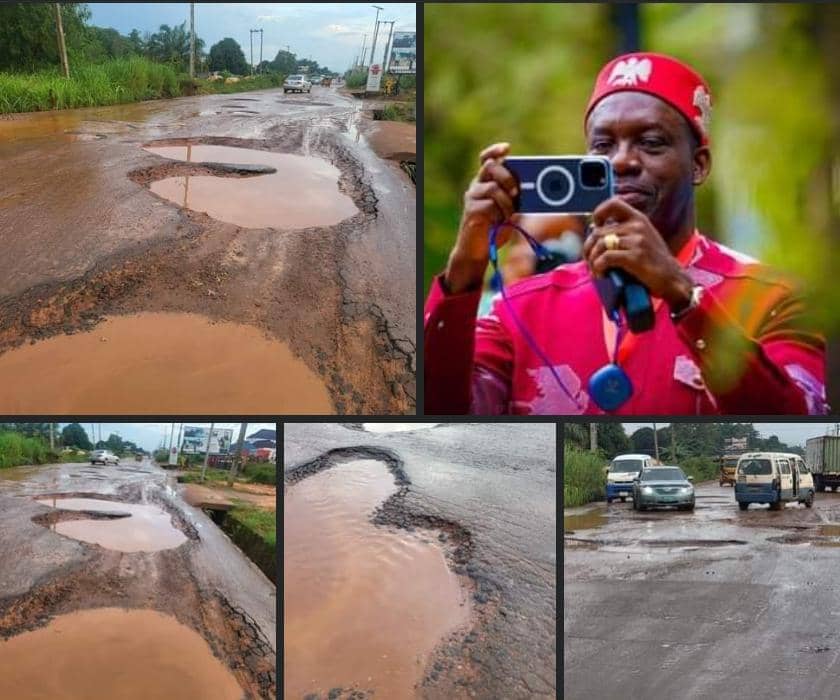 Soludo has claimed that Anambra requires two additional airports. Does this mean that he plans to cite and grant airport construction projects in both Anambra South and Anambra Central, given that the existing airport was built in Anambra North? Perhaps a desire to waste and siphon tax payers' money on frivolous projects scares land since Anambra is the smallest to only Lagos State (by land area) in Nigeria and heavily affected by erosion, which has caused further havoc in the last few months, making Anambra the erosion capital of Nigeria if not the world.
Soludo needs to set his priorities right and, at least, live true to his campaign cardinal points. The idea of Anambra needing more airports does not have a basis in his independence day speech, especially when we lack clear plans for industrialization, urban renewal, rural development, and other challenges facing the state today.
Anambra is currently facing significant poverty and unemployment due to the inefficient policies of the executive. Onitsha and Nnewi, which should be the business and automobile hubs in the state, are currently in a state of decline due to the current administration's failure to address infrastructure and security issues despite the availability of funds and other necessary support.
In the 19 months that Professor Charles Soludo has been in office, our hopes for sustained development in Anambra State have been dashed, and we have regressed to a time reminiscent of past difficulties.
No part of our beloved state can currently boast of good and modern housing developments for low-income earners. The state capital, Awka, remains in the same condition as it was under the previous administration, with the Soludo administration showing no interest in improving its status or adding a block of development.
While we appreciate and commend the governor's intention to rename the Anambra State Airport, which was conceived and built by former Governor Willie Obiano after Professor Chinua Achebe, we urge the governor to focus on more essential projects, such as addressing high poverty and unemployment, improving security, implementing urban renewal and rural development plans, and providing better housing development in the state, education, and industrialization as well.
It is also troubling to read that the governor, whose election could be considered a bit free, although not entirely fair, but will of the then majority, because such is no longer valid today since he has lost touch with the people and has become unpopular, is also, in his uninspiring speech, validating the criminality and unconstitutionality displayed by INEC in the last Presidential election, despite the fact that such sham and charade is currently being fiercely challenged in the courts, the outcome of which is expected to either strengthen or cast a dark shadow around our nascent democracy and rule of law.
©Uloka Chibuike.