C'River Receives $20.4m World Bank Grant
Posted on January 16, 2021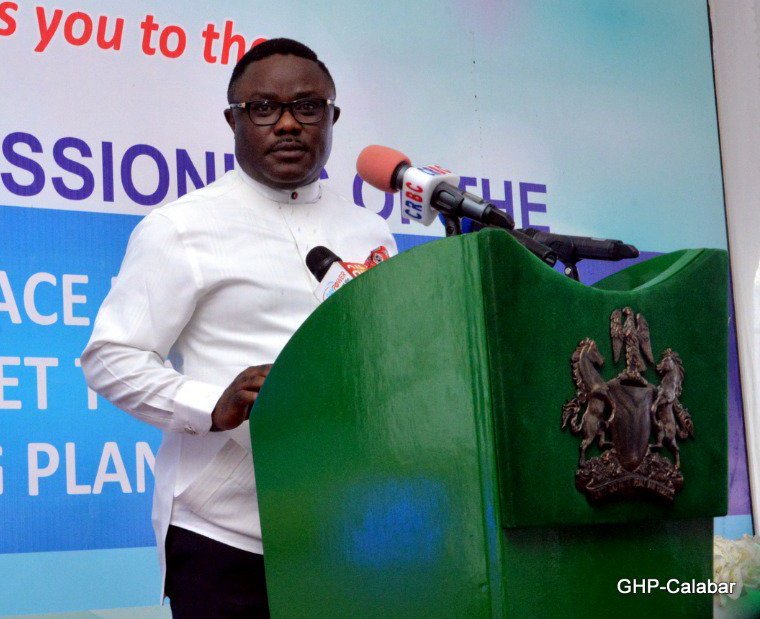 The Cross River State Government has received a World Bank grant of $20.4 million which it said would be used to fund the N281 billion 2021 budget of the state.
The $20.4million grant was got from the World Bank funded States Fiscal Transparency, Accountability and Sustainability (SFTAS) programme of the Federal Government.
This was disclosed by the State Commissioner for Finance, Asuquo Ekpenyong Jr in Calabar on Friday while briefing the media.
He said since the 2021 budget is designed to empower and employ youths, especially in the rural areas, the grant will be channelled there.
On why the World Bank considered the state for the grant, he said, "Cross River State met the eligibility criteria for the 2019 programme and was accordingly pre-qualified for the detailed annual performance assessment of all qualified Nigerian states under the States Fiscal Transparency, Accountahbility and Sustainability programme."
He further stated that the assessment exercise which was conducted in September 2020 was carried out by the Independent Verification Assessors from the office of the Auditor General of the Federation and JFR Consulting and it showed that the state achieved six Disbursement Linked Indicators out of the nine applicable for 2019, and three out of the three, that is, 100% for the 2020 additional financing.
According to the commissioner, "the report noted that Cross River State has strengthened its internally generated revenue collection, implemented biometric verification to reduce payroll fraud, improved its procurement practices for increased transparency, strengthened its public debt management and fiscal responsibility framework, improved debt sustainability and instituted a more transparent budgeting process over the course of the fiscal year."
He commended members of the SFTAS state Steering committee for bringing the state machinery up to speed towards achieving success in the programme.
The Steering Committee, he said comprised the Ministry of Finance, Internal Revenue Service, Office of Accountant General, Bureau of Due Process, Debt Management Department and Auditor-General's Office.
He also said "the independent verification success is a confirmation of the Ayade-led administration's commitment to transparency and fiscal performance."
SFTAS programme is a product of mutual agreement between the Federal Government of Nigeria and the World Bank, designed to strengthen the fiscal transparency, accountability and sustainability in Nigerian states in order to improve their revenue base, increasing fiscal efficiency in public expenditure and reducing debt overhang.
It is a four-year programme that started in 2018 and would end in 2022, with a budget size of $750 million.