Defection: Senator Ifeanyi Ubah Took A Very Wise Decision For The Best Interest Of Ndịgbo
Posted on November 8, 2023
MOSES OKEZIE-OKAFOR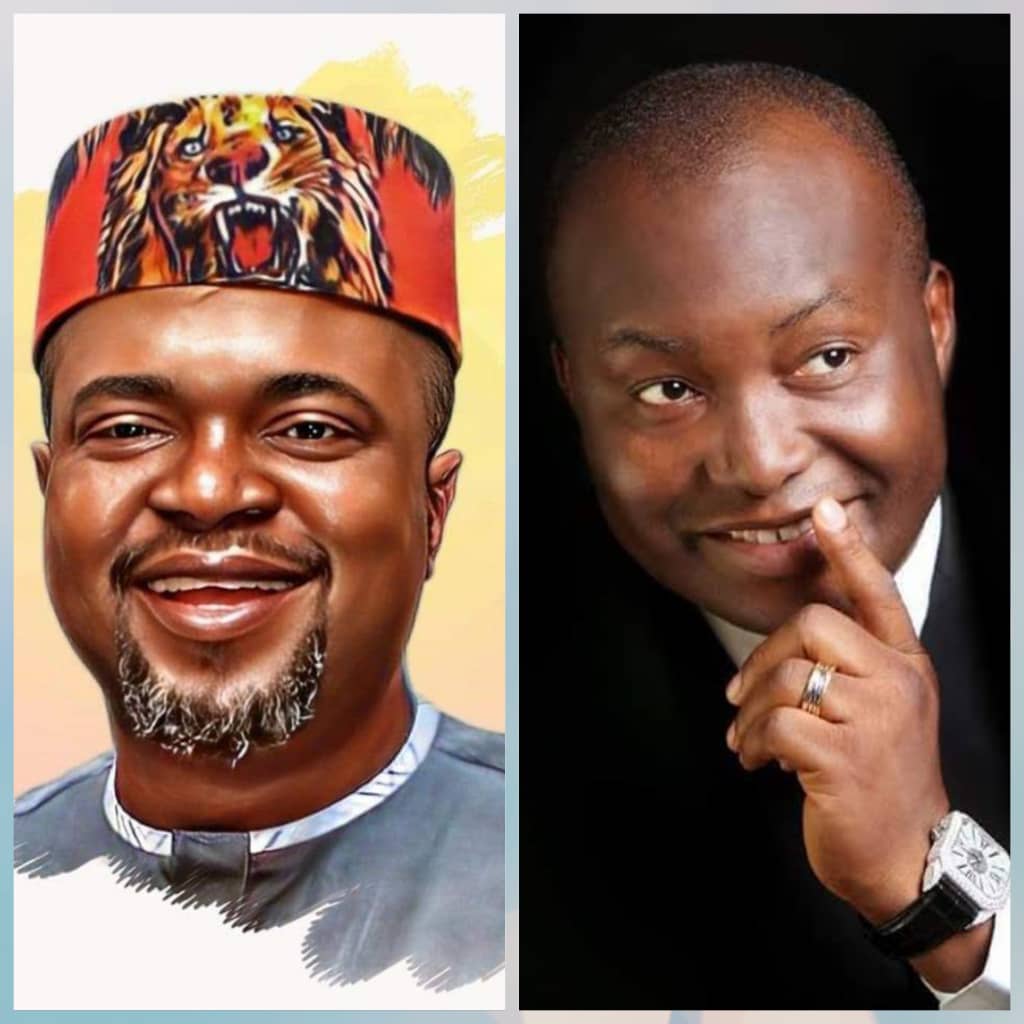 The recent defection of Senator Ifeanyi Ubah from the Young Progressives Party (YPP) to the All Progressives Congress (APC) has been met with mixed reactions from the Nigerian public. Some have criticized the move, calling it a betrayal of his former party and his constituents. Others have praised the move, calling it a strategic decision that will benefit both the Senator and his constituency. 
Personally, I applaud the move as the latter as well as the logical next step in a political career that has redefined political paradigms and needs more space to breach the glass ceilings set by the limited perimeters of his previous party. As an APC stalwart from Ukpor, one of the largest voting blocs in Senator Ubah's district, I am wholeheartedly in support of his decision to join us in the ruling party. I believe that this move is in the best interests of the Senator, our constituency, and the entire Anambra State.
My reasons are simple. Senator Ubah will benefit. He is a young politician and to his credit, he has a proven track record of success in both business and politics. He is also ambitious, which means he has his eyes on greater heights in politics. However, his former party, the YPP, is a fringe party with little or no influence on the national political scene. Despite his efforts, the Senator himself is often the voice of one crying, in a political wilderness where solidarity is intensely parochial and you have to belong to get support. No incident typifies this political isolation more than his lone battle to build a new order of high tech security architecture in Anambra South, which, despite its obvious merits, has seen no buy-in from any official quarter. As the Senator himself told me during our meeting on the sidelines of the South East Security and Economic Summit in Owerri last month, it is even those who should be most concerned about the insecurity ravaging Anambra State who regard his efforts as a threat to their own political aspirations which must be discredited.
Thus, to the savvy political observer, it is as clear as day that Senator Ubah was limited in his ability to achieve his expansive political goals for both  Anambra South and the state itself, not to mention the Federation. By joining the APC, Senator Ubah has now aligned himself with the ruling party and discarded the chains of peripheral politics. He is now infinitely more influential as a player in national politics and he will have enhanced access to the resources and broad-based support structures he needs to make more political impact.
For us in Anambra South and for our state as a whole, Senator Ubah's move to the APC is also good news because we will benefit in many ways. As a member of the ruling party, Senator Ubah will be better positioned to attract federal projects and investments for us. A Senator of the Federal Republic is actually a network of influences which can and should be leveraged for his constituency. For instance, as an APC senator, I am looking forward to him persuading one Ministry, Department or Agency of the federal government, as a matter of urgency, to network Nnewi South and the rest of his constituency with the same tight security arrangements currently enjoyed by Nnewi North and environs at his instance.
In addition, Senator Ubah's move to the APC is a welcome precursor to a strategic shift in Anambra State politics. For nearly two decades, Anambra State has been under the control of the All Progressives Grand Alliance (APGA), another fringe party. During this time, the state has made little progress. Anambra State is a wealthy state with a lot of potential. However, I am one of those who believe that the state's development has been stunted by the fact that it has chosen to remain outside of federal politics, despite being a merger partner in the founding of the APC. In fact, the word 'Progressive' in APC was taken from APGA after a faction of it led by a former Governor of Imo State joined in the founding of the Governing Party. By joining the APC, Senator Ubah has sent a strong signal that it is time for Anambra State to rejoin and enjoy national politics.
The next Anambra State gubernatorial election is scheduled to be held in 2025. I believe that the APC in Anambra State, fortified by Senator Ubah and his formidable grassroots movements, will be much better positioned to earn the trust of our people, sweep the polls in that contest and lead our beloved State into a new era of progress and development. It is my sincere pleasure therefore to welcome Ebubechukwu Uzo to the folds of the APC even as I urge all Anambrians to sit back and enjoy the unparalleled representative prowess of the now highest ranking APC elected public official in Anambra State, Distinguished Senator Ifeanyi Ubah.
_______________________________
Moses Okezie-Okafor, the Director-General, Research and Development, Kogi State and member of the Kogi State Executive Council, writes in from the Government House, Lokoja, Kogi State. He hails from Ukpor, Anambra State.