Double Honour For Super Cop, CSP Tokunbo Aboniwonda
Posted on March 1, 2020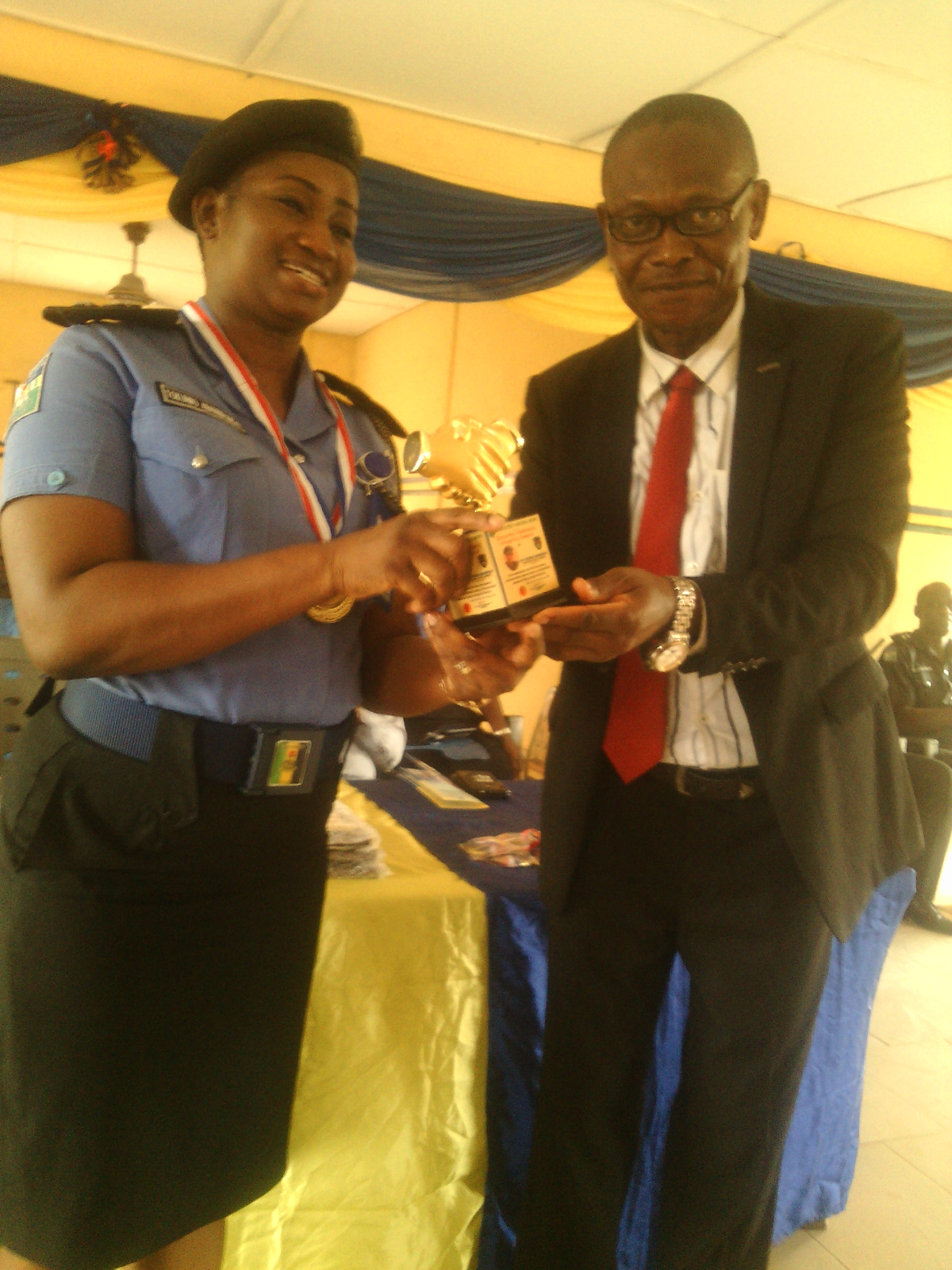 CYRIACUS IZUEKWE

The great philosopher, Sidney Sheldon said, "My heroes are those who risk their lives every day to protect our world and make it a better place – Police, Firefighters and members of our Armed Forces".
It is particularly important to note that policing is very demanding, as their work demands that they be permanently on call. At the same time the Police Force has had a bad name over the years because of a few rogue officers, who have given new meaning to the saying; one rotten egg spoils the entire pudding. By their selfish acts, they have dented the image of the Police and as fate would have it, the bad elements in the Force are easily noticed.
However, it would be dishonest to deny the existence of a good number of Police officers, who execute their duties with diligence and dedication bearing in mind Robert Peel's saying that the Police are the public and the public are the Police; the Police being only the members of the public, who are paid to give full time attention to duties which are incumbent on every citizen in the interests of community welfare and existence.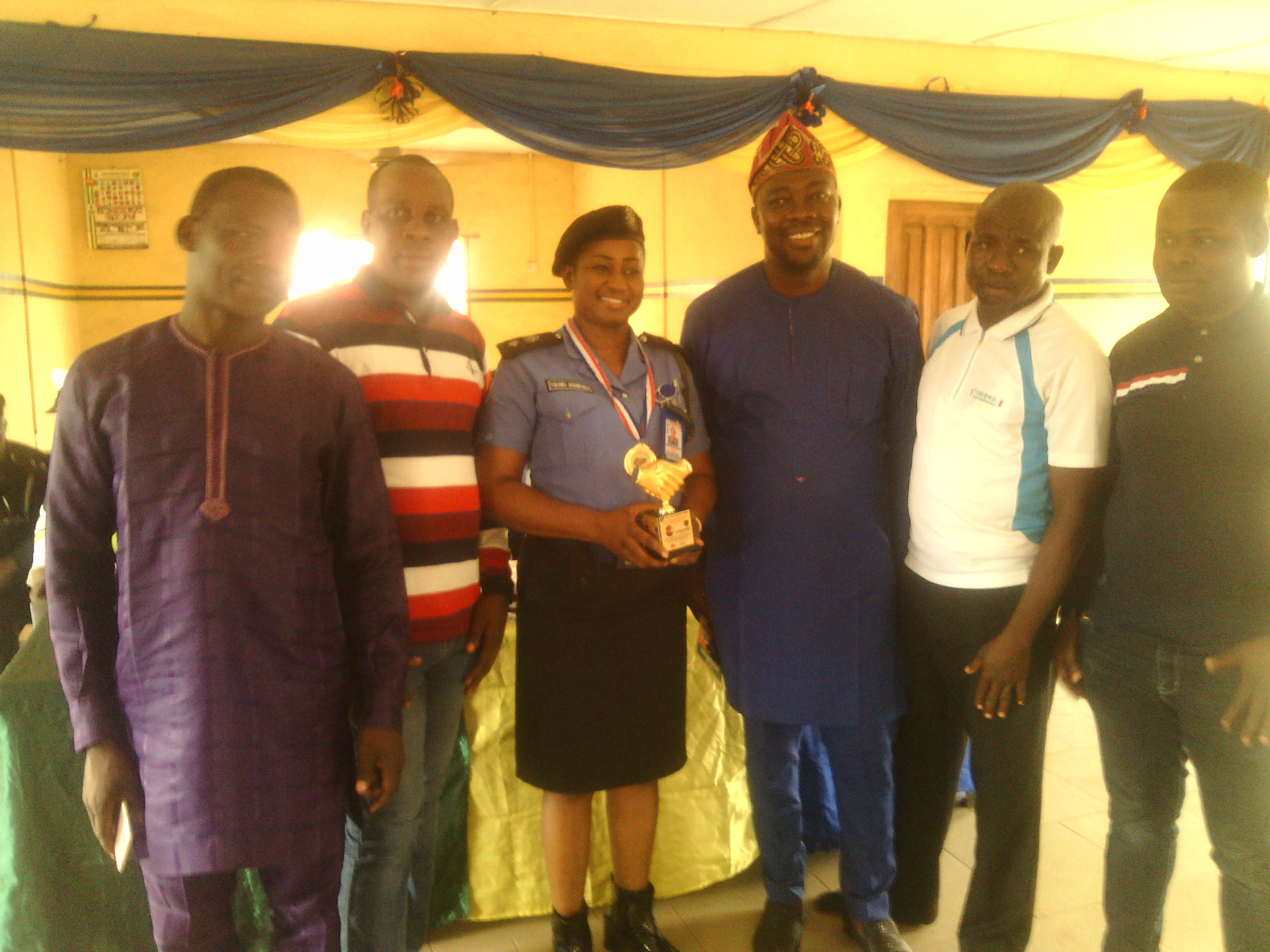 P.M.EXPRESS deems it fit to highlight a hard working officer, CSP Tokumbo Aboniwonda, who had received honours for her professionalism in the Nigeria Police.
Hard work, as often said, pays. Hopefully, this piece will help to goad other officers who often treat their work shabbily to work hard and honestly for the good of society.
For CSP Aboniwonda, policing means being in a position of trust to serve humanity and one must always strive to deliver and do the best. That is what she had been doing since she joined the Police and rose to the position of CSP and took over as the Divisional Police Officer, DPO, Ipaja Division, Lagos State.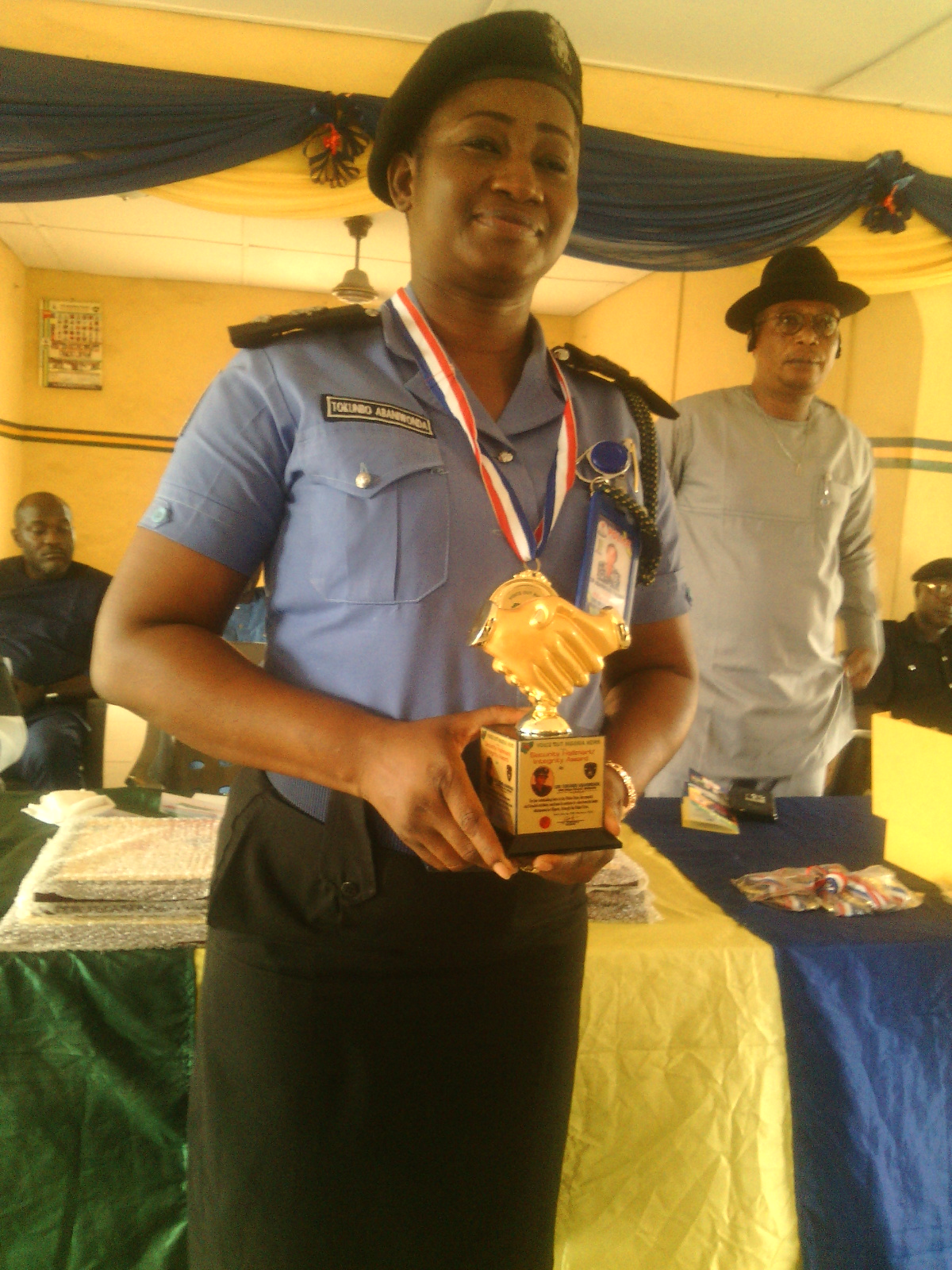 A crime fighter par excellence, CSP Tokunbo Aboniwonda was conferred with award by Voice Out Nigerian News, VONN and she is billed to receive another award on 26th March, 2020, as Alimosho Personality of the Year by Non Governmental Organisation known as Dayo Osinowo Initiatives, DOSI, for her contributions to the security in the largest Local Government Area in Nigeria, Alimosho, through community policing.
CSP Tokunbo Aboniwonda came, saw and is conquering! She is the first woman to emerge as Divisional Police Officer of Ipaja Division of the Lagos Command; the first to be posted as O/C Ogijo in Ogun State and DPO, Ijede in Lagos.
It is on record that within one month as DPO of Ijede Division, dreaded armed robbers, who came to terrorise Fagbemi Community, were decimated, arrested and prosecuted. And in what seemed like a culture, she replicated similar exploit in Ipaja under a month of her resumption as the DPO of the Division when she arrested a 'one chance' armed robbery gang, who had been a thorn in the flesh of Ayobo/Ipaja people for several years unabated.
With genuine commitment, she attained feats that brought the Lagos State Commissioner of Police for a security summit since the creation of Ipaja Division and had drastically reduced the crime rate in Ipaja and its environs.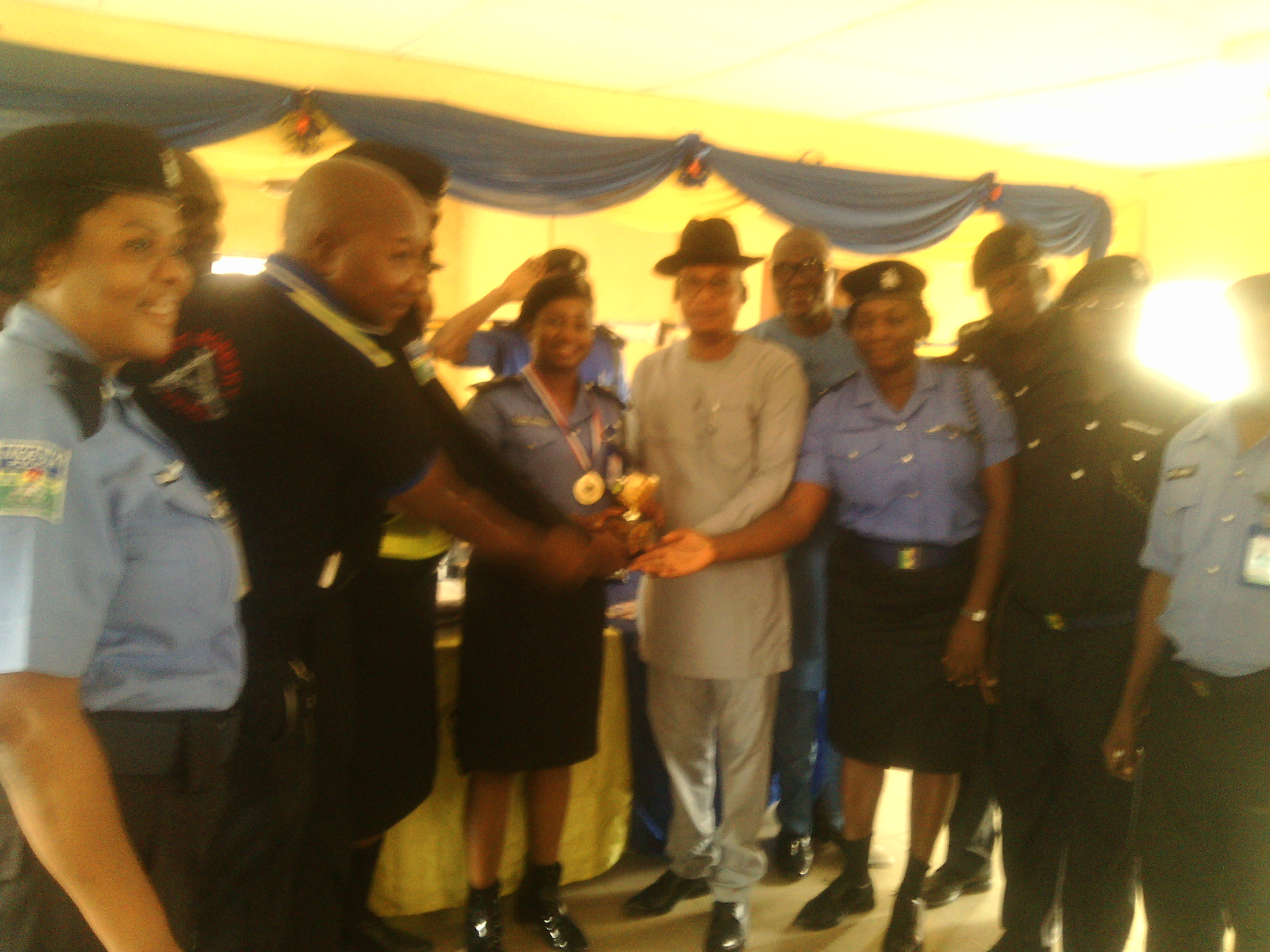 Welcome to the world of Chief Superintendent of Police, Tokunbo Abaniwonda, a pride of women, a feminine stallion, an indefatigable crime buster, investigator, prosecutor, jewel of inestimable value, who has chosen the prestigious job of securing and protecting lives and property through the Police Force of the Federal Republic of Nigeria.
Highly educated Abaniwonda is a very experienced 'Federal Chief' as most gallant CSPs are fondly called. She has in-depth knowledge, broad in scope and versed in strategies.
She got enlisted into the Force in the year 2002 and has since then rendered quality services within and outside Lagos State; touching her beats as Midas, ensuring that the integrity and name of the Force are sustained.
It is therefore worthy of mention that CSP Abaniwonda has risen through the rings of the ladder to her present enviable position. She had been Divisional Traffic Officer (DTO); Admin Officer (AO);O/C Human Rights, Panti; DPO Anthony; Ijede etc.
Her gallantry remains a challenge and motivation at the same time and her resilience speaks volumes of her triumphant existence in a male-dominated field; pointers to her great achievements.
At diverse points, CSP Aboniwonda was instrumental to the foiling and arrest of armed robbery syndicates in Ijede Division; the foiling of a serious communal clash between the Hausas and Yorubas in Petu-Oloja, Ijede, Ikorodu, Lagos; the stopping of traffic robbery menace at tunnel, under bridge, Anthony, Lagos etc.
Due to Abaniwonda's zero tolerance for crime, while the DPO at Ijede, she ensured a joint operation with OP MESA and Onyabo to fight cultism to a standstill in that environment and that phase and era, several armed robbers lost their lives in a shootout with the Police before sanity returned to the area.
CSP Abaniwonda while the DPO at Anthony, nabbed and prosecuted over 10 armed robbers to stamp her authority and conquest over criminality. And here in her present beat in Ayoba, well over 40 cultists operating in Ipaja/Ayobo community had been busted amongst other security successes that emanate from her adherence to the strategic community policing initiative.
With records already hard to surpass, CSP Abaniwonda is presently ensuring relative peace, safety and security in Ipaja Division to the glory of God Almighty, to the delight of her Commissioner of Police and sundry superiors. She is happily married with children.