#EndSARS Protests: Nigeria Police Deserve Our Love, Says FPN
Posted on October 28, 2020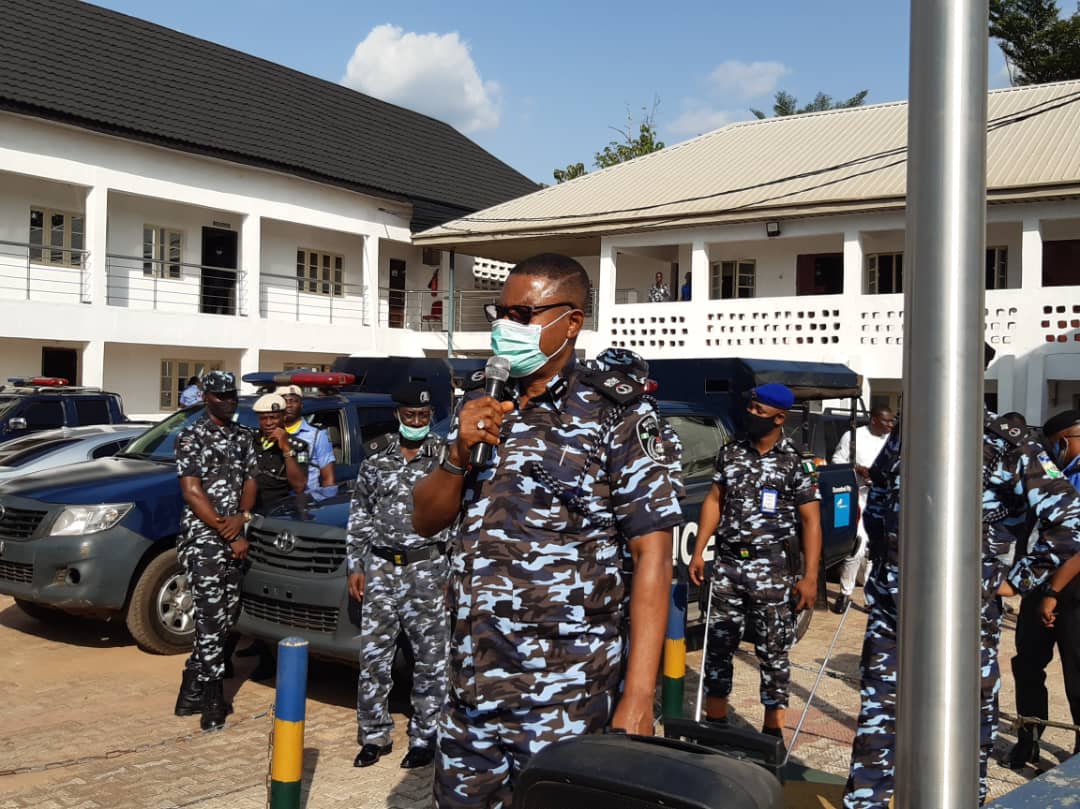 Friends of the Police in Nigeria (FPN), a Non-Governmental Organisation (NGO), on Wednesday joined well-meaning Nigerians and friends of the nation calling for justice for the brutal attacks and killings of some police officers by suspected EndSARS protesters across the country.
The protesters also assaulted many female police officers and made away with arms and ammunition.
The group, in a statement issued in Lagos, by its Convener Otunba Olawale Salau, expressed sadness over the development, urging Nigerians to extend their love and generosity toward the police family in Nigeria.
"Why are the people in government and celebrities not saying anything about the unjustified atrocities civilians meted out to the Police? Are they justifying civilians killing Policemen by their silence? Yet, they are still going about with our Policemen guarding and protecting them and their families," he said.
He said some people with ulterior motives were using the protest against the violation of human rights by some personnel of the disbanded Special Anti-Robbery Squad (SARS) to commit all sorts of heinous crimes against the police and the nation.
He added that the rate at which the Nigerian Police Force formations and personnel were being attacked and murdered was worrisome and called on the government to ensure the perpetrators were brought to book.
"There must be a Judicial Inquiry into the brutal and cruel killings of our Police officers before any other inquiries are held. Why is the Government not bothered about the killings of our Police officers and destruction to our stations," he asked.
"Why on earth should the Senate, House of Representatives, the Governors, religious leaders, the so-called celebrities and the Nigerians hate the Police so much? Why are they not saying anything about the unjustified atrocities civilians meted out to the Police," Salau added.
"The government must ensure that the perpetrators are fished out and they should be able to trace the evil ones behind the attacks," he said.
The Convener said the attacks on the Nigeria Police Force would demoralize police personnel from discharging their duties accordingly, thereby stalling their contribution to national development.
"Why is there nobody asking for justice for our dear brothers and sisters so humiliated, cruelly murdered, and some burnt to ashes? Where in the whole world can this happen? Why is there nobody sympathizing with the Inspector General of Police and Police Force? Why is there nobody asking for compensation to the family of our deceased policemen?
"Are they not Nigerians?
In Lagos alone, six officers were killed and 16 police stations were set ablaze during the unrest.
Several persons were also injured during the violence.
He stressed that "violence never brings development and progress in any society".