Eze Alex Nwoye Sues For Peace Over Tussle For Igbo Apex Leader In APC
Posted on May 23, 2020
CYRIACUS IZUEKWE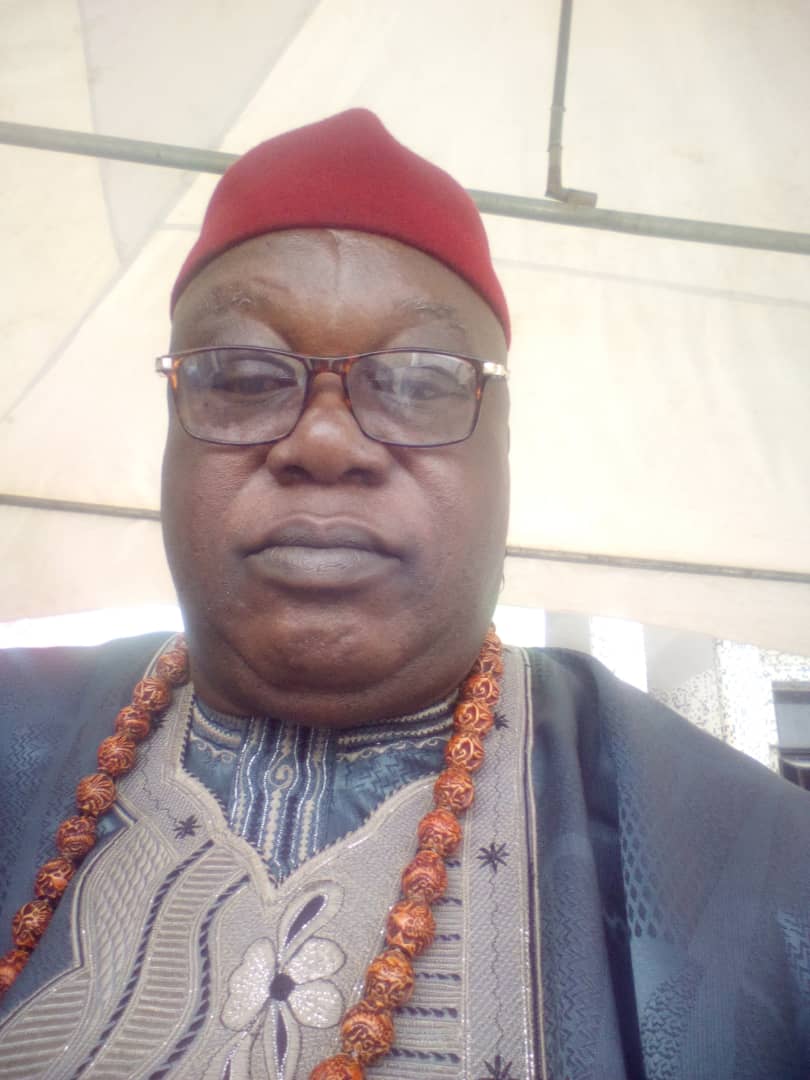 One of the Igbo traditional rulers, Eze Ndigbo of Ejigbo Kingdom, Eze Alex Nwoye, has  called for peace over the purported removal of Chief Joe Igbokwe as the Apex Leader of Ndigbo in Lagos APC and his replacement with Hon. Jude Idimogu.
P.M.EXPRESS reports that Nwoye gave the advice on the heels of the change of leadership which seemed to have divided the Igbo in Lagos State into factions.He said that the leadership of the APC in Lagos State should be allowed to take the final decision despite the fact that some Igbo stakeholders led by the Eze Ndigbo and Chairman of Council of Igbo traditional rulers in Lagos State, Eze Christian C. Nwachukwu and the leadership of the Igbo sociocultural, Ohanaeze, had opted for change.
Nwoye stated that though he was at the meeting held at the Ohanaeze Secretariat in Surulere, Lagos, where the decision was taken, he was not aware of the decision to change the leadership before he attended the meeting.
He said that he was invited to attend the meeting of the traditional rulers comprising of the 57 Local Governments Areas, where he met the President of Ohanaeze and other people in attendance including the Ezes and Hon. Jude Idimogu.
Eze Nwoye said he expressed his opinion and gave advice for the Igbo stakeholders to trade with caution over the matter but that the majority of the attendees were in support of change of Apex leader and Idimogu was adopted.He said it was at the meeting that Hon. Idimogu equally stated that by hierarchy, the position belongs to him as the highest elected Igbo leader in APC and majority of the stakeholders supported his position.
However, Nwoye said it was left for the APC leaders to decide, stressing that what was paramount was peace among the Igbo in Lagos State.
Since the change of guard in the leadership of Igbo indigenes in APC, it has generated different views while some welcomed the development, others insisted that it was not properly done.However, the leaders of Igbo in Lagos State led by Eze Christian Nwachukwu stated that the decision was irrevocable for the progress of Igbo in Lagos State and Hon. Idimogu has since commenced work to unite the Igbo people in order to position them for 2023.
Since the decision was taken, Chief Joe Igbokwe could not be reached. Some said that he may have taken the decision in good fate in order to move Igbo cause forward in the State while few believed he might be consulting with stakeholders before making his position known on the matter.