Eze Chris Offia Felicitates With Ndigbo In Lagos State On Easter Celebration
Posted on April 22, 2022
CYRIACUS IZUEKWE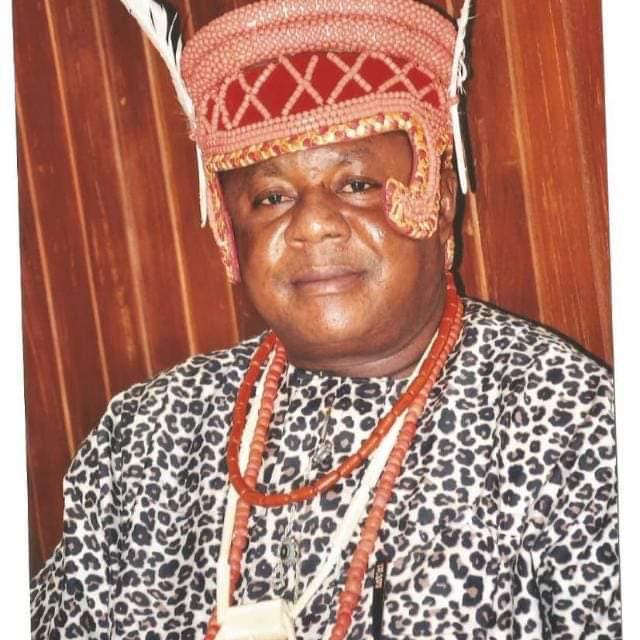 The Chairman of Igbo Council of  traditions rulers a. k. a Ezendigbo in Lagos State Eze (Dr) Chris Offia, has charged the Igbo living in the State to continue to show love to one another in the spirit of the Easter Celebration.
P.M.EXPRESS reports that Eze Offia stated this in his goodwill message to the Ndigbo on the celebration of Easter marking the resurrection of Jesus Christ from death.
Eze Offia, who is the Ezendigbo of Ibeju Lekki and traditional Prime Minister (Onowu) of Egede in Enugu State, prayed that as Christ rose from the dead and brought salvation to mankind, so the Igbo will rise and triumph from all their challenges and therefore, urged the Igbo not to lose hope.
Eze (Sir) Offia urged the Igbo to continue to be law abiding and obey the constituted authority while doing their various works and to always remember to think about home stating that the council of traditional rulers will always protect their interest across the Local Government areas in the State.
On the forthcoming election of Ohanaeze Ndigbo in the State, Offia stated that since Ndigbo has reposed the confidence on the Ezes for peaceful conduct of the election, they would ensure that there will be credible elections in the various Local Government Areas.
However, he explained the Ezes will ensure that there will be peace before and after election and make sure that credible people were elected into various positions champion the Igbo course in the Local Councils and indeed Lagos State.
Since Eze Chris Offia took over the leadership of Council of traditional rulers in the State, he has taken some positive measures to restore sanity on the stool. One of such steps was the transformation agenda Eze Offia took to weed out bad eggs among them that had dented the image of Ezendigbo in Lagos State. He has also brought welfare packages to his members and encouraged them to do so in their various kingdoms for the betterment of Ndigbo and even restored sanity in Ohanaeze through conflict management mechanism. And today, there is relative peace among members of Ohanaeze Ndigbo Lagos State, thanks to the fatherly role of Eze Chris Offia.
To this effect, sanity has gradually returned to the stool and it is longer business as usual as the no nonsense Eze Offia is ever ready to sanction any of their members, who would bring disgrace to the exalted stool of Ezendigbo in Lagos State.