Ezendigbo Ejigbo, Eze Nwoye Endorses Chief Michael Diji For Ohanaeze Lagos State President
Posted on April 9, 2022
CHUKA UBAH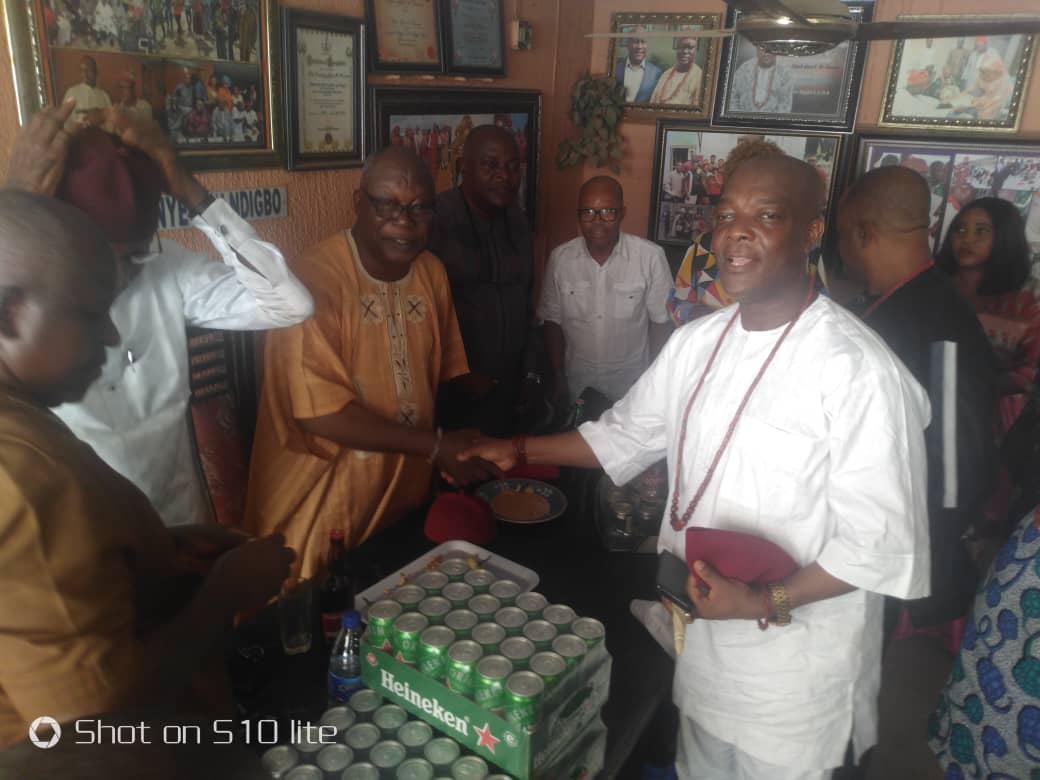 The Presidential ambition of High Chief  Michael Diji for Ohanaeze leadership received a big boost at the weekend following the endorsement of the Ezendigbo of Ejigbo, Eze Alex Nwoye and members of his cabinet chiefs for the forthcoming election.
P.M.EXPRESS reports that the endorsement took place at the palace of Eze Nwoye in Ejigbo, where Chief Diji and his entourage paid a courtsey visit to the traditional leader. 
 Apart from endorsing Diji, the entire cabinet of the Eze Nwoye in the palace prayed for him and asked God to help him actualize his ambition when the election will be conducted.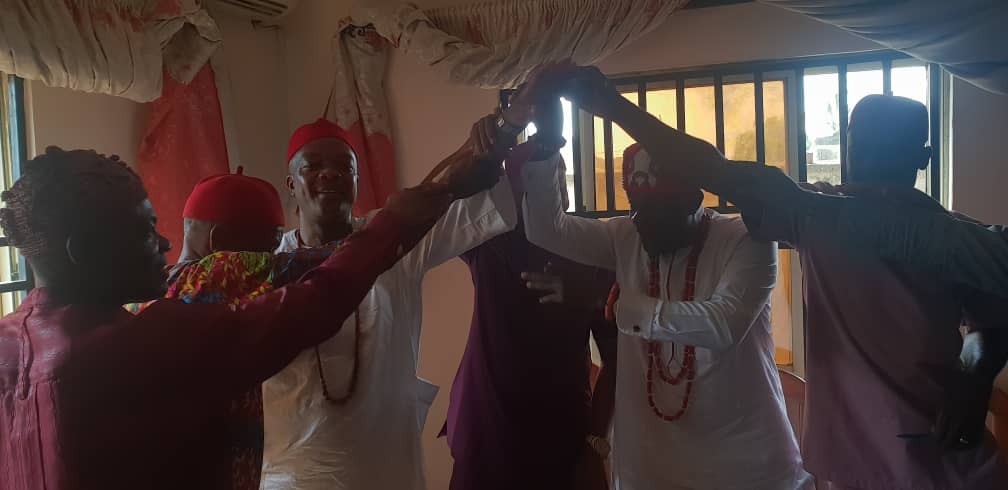 Chief Diji had earlier told Eze Nwoye and his cabinet members that he paid the courtsey visit to tell them about his ambition to contest for the Ohanaeze President following the decision of  Anioma Igbo Delta people, who nominated him to contest for the position. 

He explained that in the principle of equity and justice it was time for the Igbo people to support Anioma for the position in order to give every Igbo sense of unity and love among the Igbo.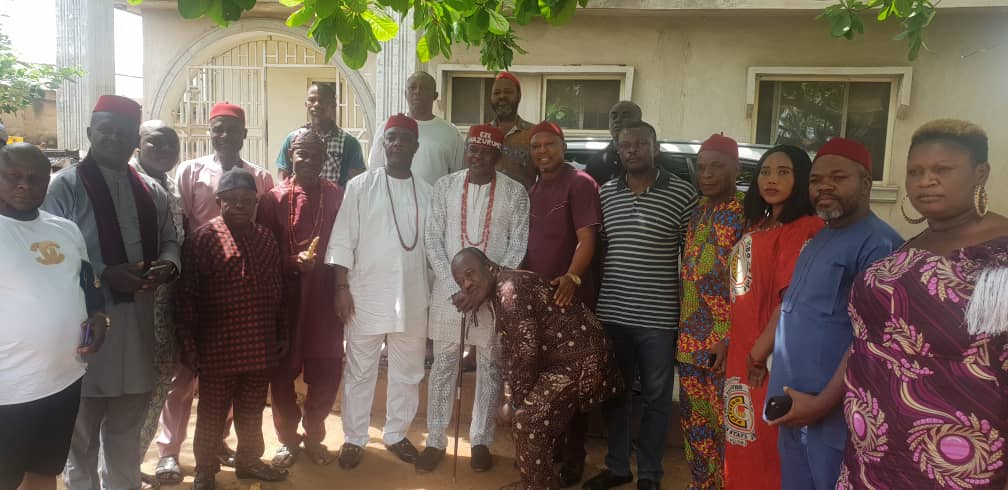 Diji stated that he has what it takes to occupy the position because he has enough experience, contacts and connections to move Ohanaeze Ndigbo,  Lagos State to higher levels. 
In response, Eze Nwoye stated that from what he had said, he was prepared for the Ohanaeze Presidency. He assured him of their support and wished him well in his ambition.
It is not only Ohanaeze Ejigbo under Oshodi/Isolo Local Government that has endorsed Diji, Ohanaeze Ikosi Iseri LCDA also has given their support and their Ezendigbo, Eze Anyamele Remi (Eze Ohazurume) admitted him in the Council Obi Ndigbo Ikosi Isheri LCDA.
High Chief Diji has demonstrated that he was prepared to lead the Igbo in Lagos State and has been getting support from individuals and groups as he moved from one Local Government to another seeking for their support.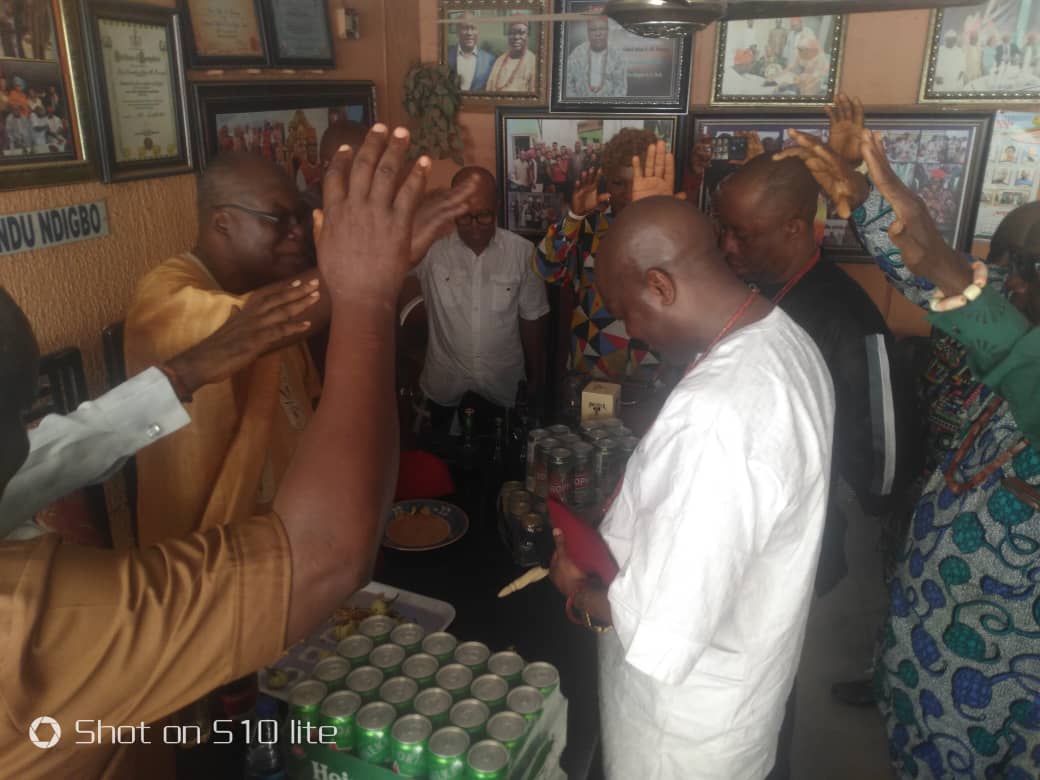 High Chief Diji, who is Isama of Onicha Ugbo, is a fellow of the Institute of chattered Corporate Accountants of West Africa. He also has his MBA in Banking & Finance from Lagos State University and Doctorate degree in Financial Management and Corporate Governance from European American University. 
Diji is also a fellow of Institute of Management Consultants of Nigeria and  member of the Equipment leasing Association of Nigeria.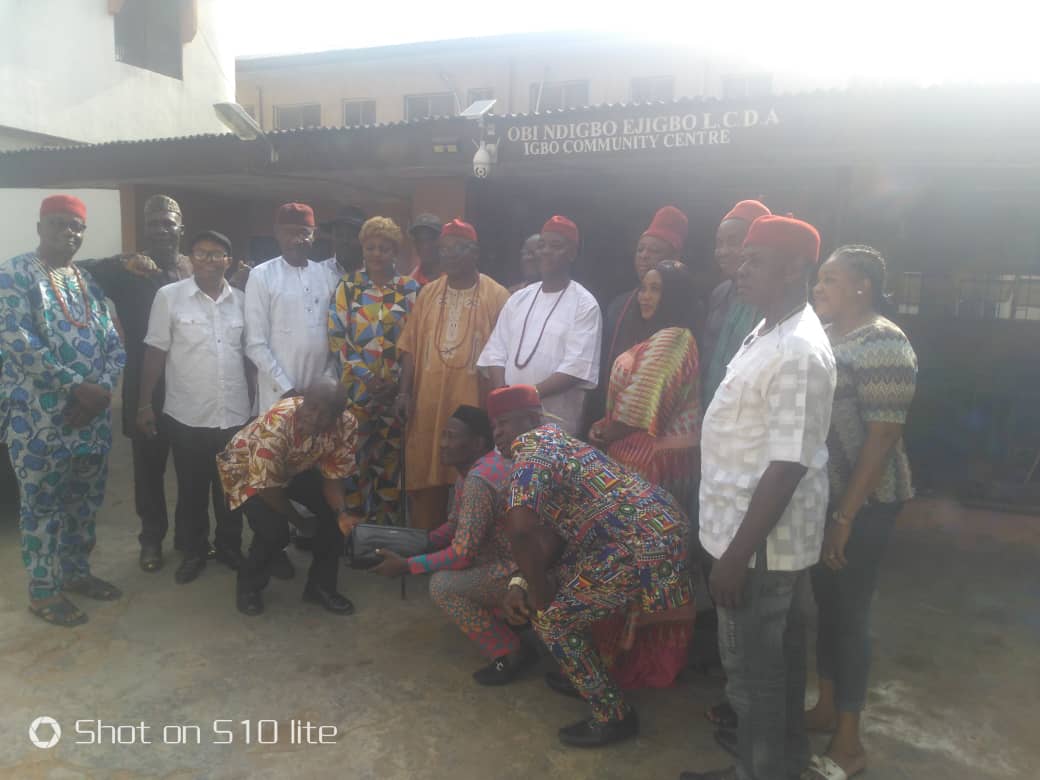 He is a first class High Chief in Delta State and has been a Patron of Ohanaeze Ndi Igbo, Lagos State since 2018.
Chief Michael Diji was enlisted into the United Nations Volunteers for Peace in Africa (UNVPA) and rated under this category among African Union (AU) members.For his sterling accomplishments in the leasing industry in Nigeria, the PINK Awards had years back conferred the prestigious Chief Executive Officer (CEO) of the Year prize on the Managing Director of First Choice Leasing, Chief Michael Diji.
Same year this organisation won integrity in business award.The technocrat, who is married to Chief Mrs. Gloria Diji, has bagged many awards both local and international.