Governor Hope Uzodinma Holds Thanksgiving Service For APC Southeast Zonal Chairman, Assures New Leadership Of Continued Support & Confidence
Posted on April 12, 2022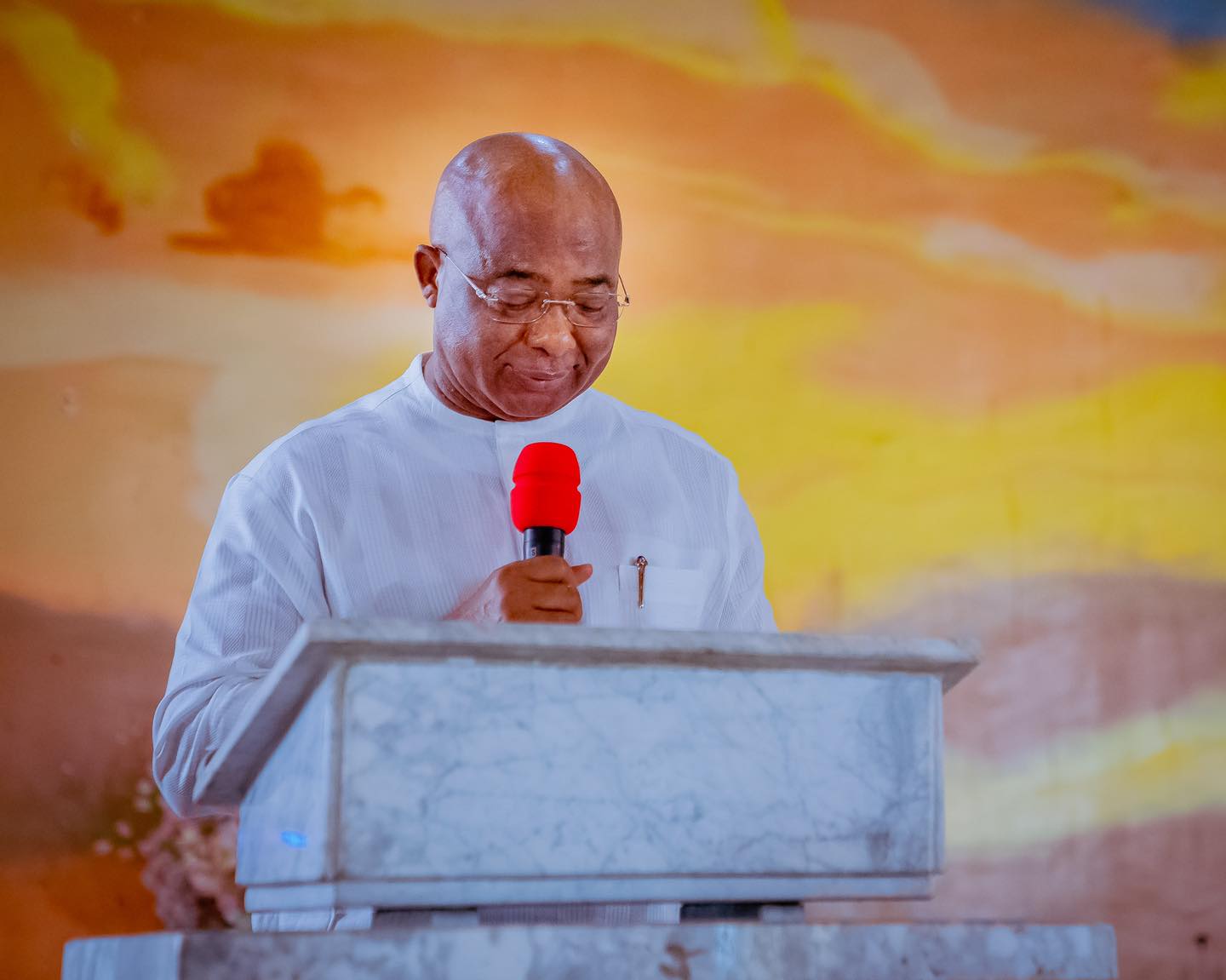 In what looked similar to a triumphant entry, the Governor of Imo State in his commitment to expanding the APC's horizon in the SouthEast on Sunday, 10th April, 2022, organized a thanksgiving service for the newly elected National Vice Chairman of the SouthEast, Dr. Ijeomah Arodiogbu and members of his Exco.


The service, which was held at the Imo State Government House Chapel, had in attendance, politicians, administrators and businessmen of note from various parts of the SouthEast as well as the federation.


Governor Uzodinma thanked God for a successful convention, which he described as rancor free and had produced a sterling set of leaders for the party, particularly the zone. He urged the newly elected Zonal Executive to settle down to the task of leading the zone assuring them of his support and confidence.


Responding at the reception, Dr. Arodiogbu thanked the Governor for his style of leadership, which had seen him attracting immense development to Imo State in his two years as governor. He also attributed his success at the convention to his support and promised not to let him down pledging his loyalty to Governor Uzodinma and President Muhammadu Buhari.
Arodiogbu also stated that for him, the thanksgiving and reception were a sort of welcome home, since it was his first visit to the state since his election.

One of the notable events of the ceremony was the handing over of certificates of return to the various members of the SouthEast Exco by Dr. Arodiogbu.