Governor Hope Uzodinma's Breathtaking Achievements In 12 Months
Posted on January 17, 2021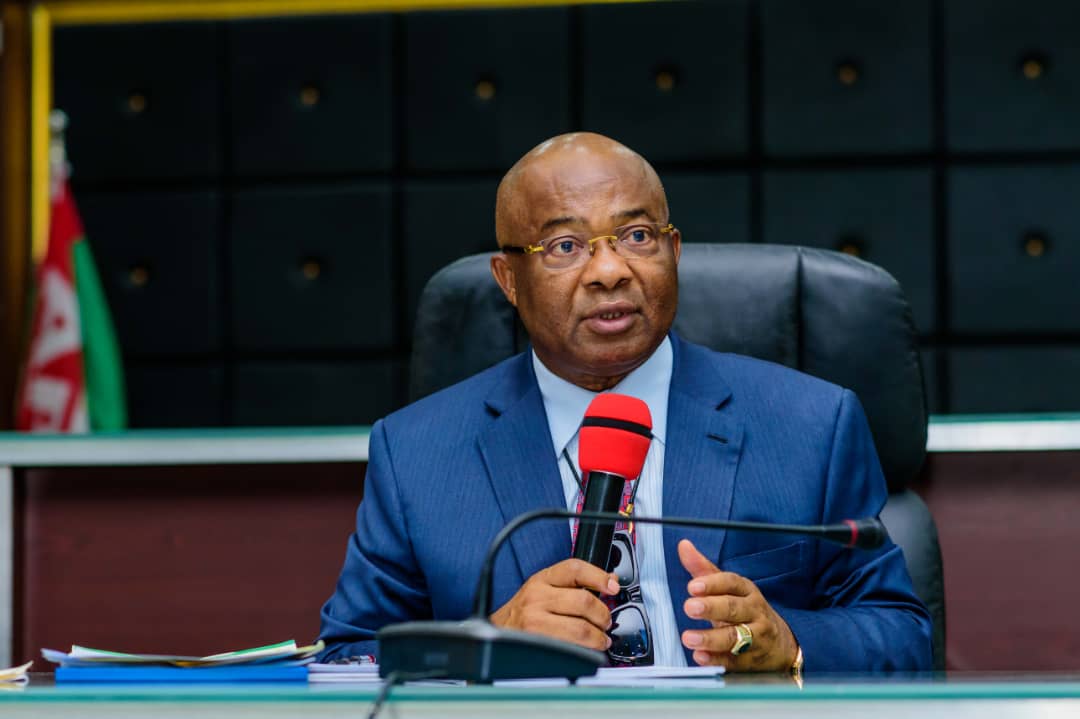 – SECURITY
The Executive Governor of Imo State, Distinguished Senator Hope Uzodinma, as an astute and immediate past member of the Nigerian Senate, believes that a suitable society is governed by law, which guarantee security of lives and properties. During the inaugural speech on the 15th of January, 2020, Governor Uzodinma made it crystal clear that protection of lives and properties would be his utmost priority and notified criminals to vacate the state without delay.
Governor Uzodinma in this quest, launched the Operation Search And Flush, an outfit which guaranteed a 24 hour surveillance on all the parts of Imo State by a combined team of security agencies.
Governor Uzodinma provided 100 brand new pickup security vehicles with modern state of the art communication gadgets and deployed the combined team of security agencies, consisting of the police, the military and civil defense, to patrol the 27LGAs on a 24 hour basis.
There was also a toll free call centre, linked to the patrol vehicles, which the public can use to contact any of the patrol teams to report a confirmed or suspected crime, which help to create a synergy between the people and the security agencies deployed to protect them against harm and also to ensure that the good security architecture expected of them is achieved. That very measure has paid off as crimes such as armed robbery, thuggery, cult activities and kidnapping have rapidly reduced to the barest form.
In quest to put an end to petty robberies in the rural areas of the state, Governor Uzodinma processed for the institution of community policing to ensure a peaceful atmosphere in the rural areas. The move symbolized a working force from the autonomous communities to identity the bad eggs and hoodlums that indulge in threatening the lives of the citizens, especially our senior citizens in their homes. These hoodlums are of negative dispositions, with the mission of vandalizing, terrorising and stealing, using dilapidated and uncompleted buildings within and outside the rural areas of the state as hiding points.
The shared prosperity government of Senator. Hope Uzodinma also organized the Imo State Security Summit, which had the Inspector General of Police and other security chiefs in attendance, to synergize the sense of belonging between Imo citizens, residents and security agencies.
God Bless The Shared Prosperity Government!
– Agbasi Obinna WesleyOwerri, Imo State.