H.E.Y.S. Agenda: Ojodu LCDA Embarks On Cervical Sreening Project
Posted on October 2, 2022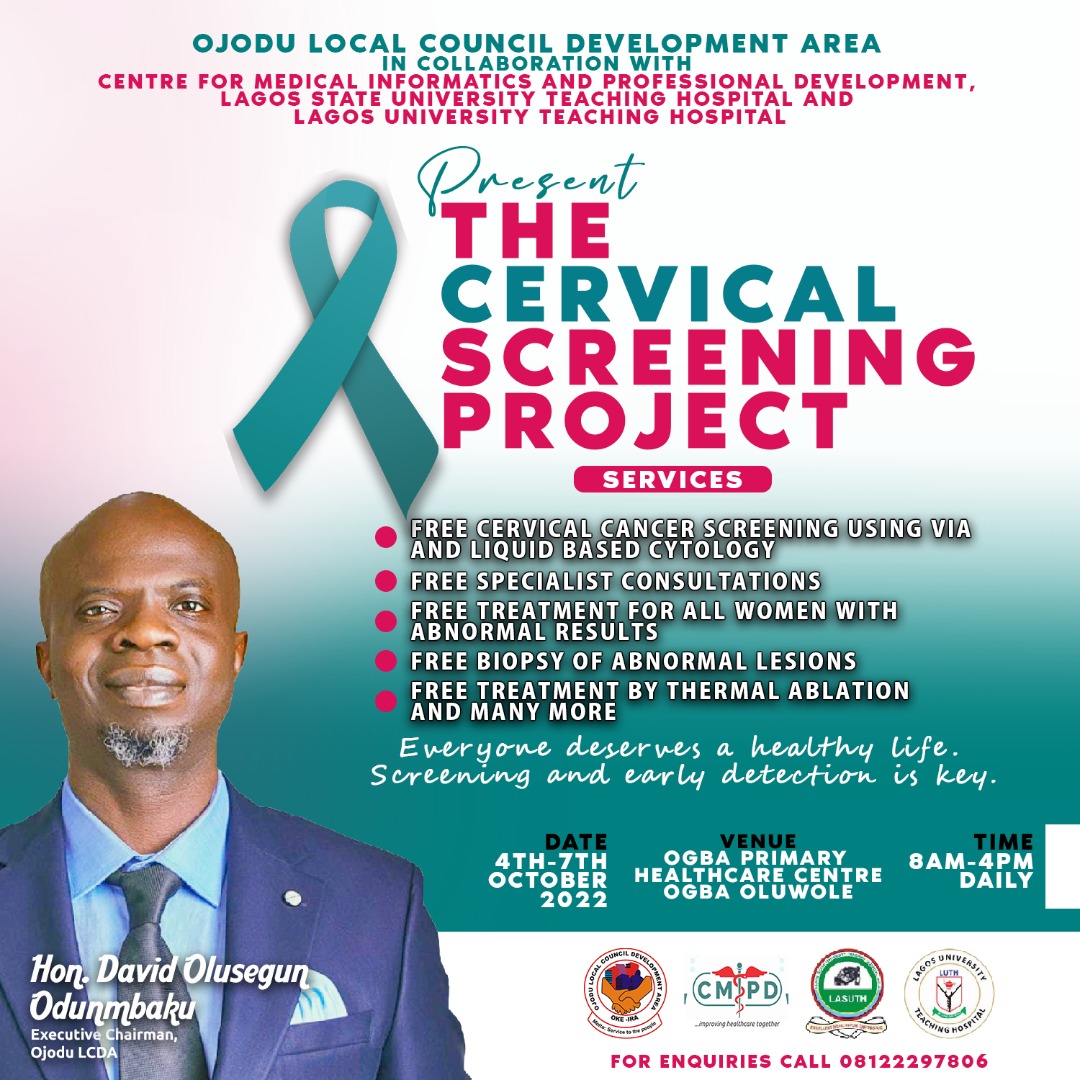 The Ojodu Local Council Development Area, Lagos State, under the leadership of Hon. Segun Odunmbaku, is partnering with the Centre For Medical Informatics & Professional Development (CMPD), Lagos State University Teaching Hospital (LASUTH) and Lagos University Teaching Hospital (LUTH) on a 4-day Cervical Sreening Project".
The project is put together in alignment with the Ojodu Mayor's H.E.Y.S. Agenda to provide medical services such as
•Free Cervical Cancer Screening
•Free Specialist Consultations
•Free Treatment For All Women With Abnormal Results
•Free Biopsy of Abnormal Lesions
•Free Treatment by Thermal Ablation
•And Many More.
The project is scheduled to kick off on Tuesday, 4th October – Friday, 7th October, 2022, at Ogba Primary Healthcare Centre, Ogba Oluwole, from 8:00am – 4:00pm daily.
With this health initiative, Hon Odunmbaku has displayed belief that "everyone deserves a healthy life while screening and early detection are very key as he encourages citizens to take advantage of the project.