All Hail Oba Ewuare II As He Takes Over Benin Kingdom
Posted on October 20, 2016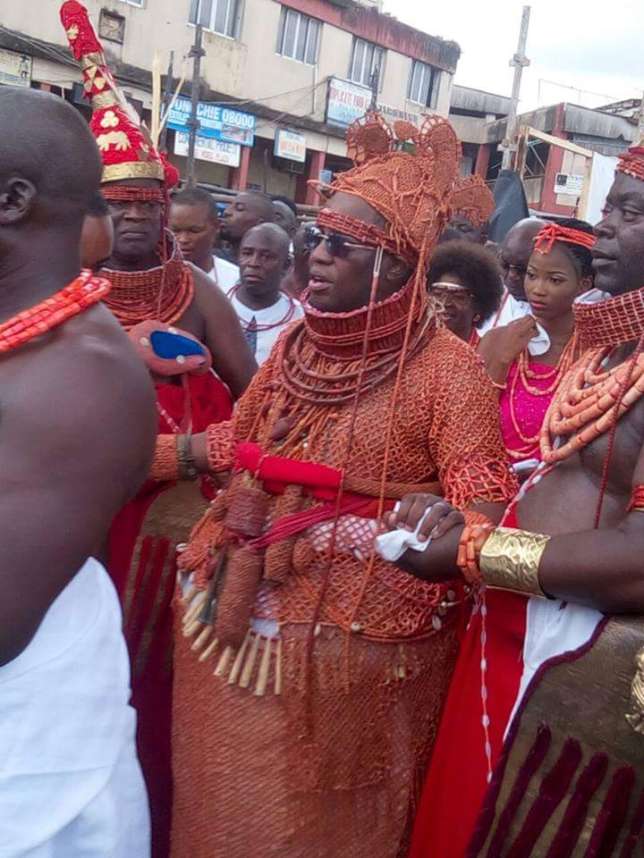 The Crown Prince Eheneden Erediauwa has finally been installed as the 40th Oba of Benin Kingdom at a grand coronation ceremony in Benin City on Thursday.
The new monarch has been named Oba Ewuare II at a ceremony where he called for the promotion of the rich Benin culture.
The new king choose the  name Oba Ewuare Ogidigan II, meaning 'the trouble has ceased'.
He unveiled his official title at the presentation of the staff of office ceremony which was attended by Vice President Yemi Osinbajo, host governor, Adams Oshiomhole, monarchs from different parts of the world, business moguls and diplomats.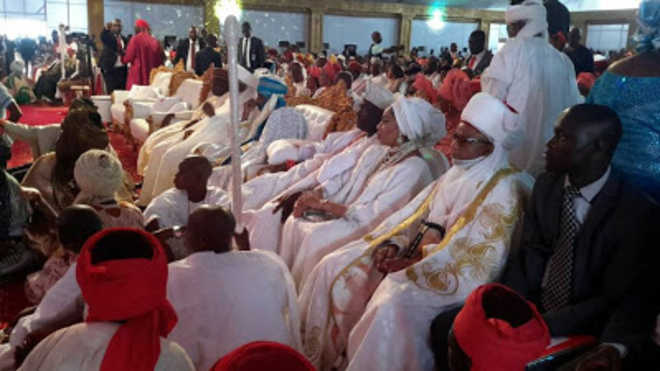 With his ascension to the throne, he will now be referred to as Omo N'Oba Ukakpolokpolo Oba Ewuare II.
The coronation is a culmination of a ten-day rites and processes.
There was a secret coronation, however, before the open ceremony.
The crowning ceremony was performed at about 3.00 am today at Usama Palace, far from the prying eyes of cameras and press men.
It was witnessed by very close loyalists of the new king.
The crowning at Usama palace was performed by  the Usama N' Ihiron also known as the Edion led by Chief Oliha.
Chief Oliha was supported by other powerful rulers in the kingdom, including the Edion are Edohen, Ezomo, Ero, Eholo N' Ire, Oloton and Edaiken.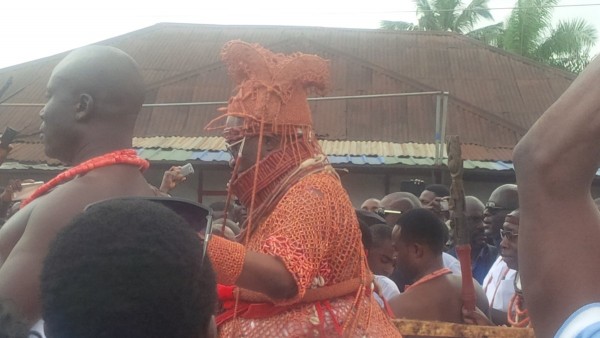 A  mammoth crowd later escorted the new king from Usama palace to Orho-Okpata in Benin
The  crowd had waited patiently while chanting songs of praises and incantation before the King  came out at exactly 1:05 pm and finally left the palace by 1:20 pm.
As it is the ritual, the Oba of Benin walked  through Oreogene and stopped by at Oloto palace, one of the seven Chiefs that performed the crowning ceremony at dawn.
The Oba thereafter visited a shrine at Iwehen junction to pay homage.
Then he walked through Ibiwe and later arrived at Urho-Okpota where the crowning was officially performed by Chief Oliha of Benin.
Among the dignitaries  were Iweghe, Iwebos, Ibiwe chiefs and youth, Ogbelaka chiefs, Isiemwenro guild, Ifieto, and Edigin N'Okakun.
The new monarch had relocated on 11 October to Usama palace to perform coronation rites, after spending three days at Urho-Okpota.
The new Oba was born on October 20, 1953 and crowned on his birthday. He has three wives.
The 39th Oba of Benin is also the 70th in the Ogiso.
The Oba of Benin, or Omo N'Oba, Emini mini mini is the traditional ruler of the Edo people and head of the historic Eweka dynasty of the Great Benin Empire.
It is a West African empire centered on Benin City, in modern-day Nigeria. The ancient Benin homeland has been and continues to be mostly populated by the Edo also known as the Bini or Benin ethnic group.