How Anger Caused Nollywood Actor To Stab Neighbour To Death
Posted on May 21, 2020
CYRIACUS IZUEKWE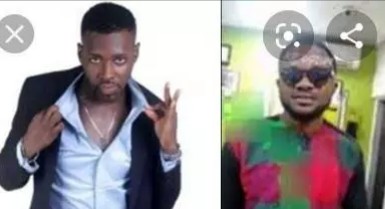 Anger is very dangerous and can put a person in permanent agony when one considers what happened recently in Lagos to a popular Nollywood actor, Temitayo Philips.
P.M.EXPRESS reports that  Phillips allegedly stabbed his co-tenant, Oladotun Opeyemi, to death after they had an argument over electricity bills payment.
The incident happened at 4 Sebi Kezem Street by Cele Bus Stop, Egbe area of Ikotun, Lagos, where he resides.
According to the residents,  Philips, as an actor, should have at least learned to control his anger but he could not which eventually landed him in serious trouble and his acting career uncertain.
He was arrested by the Police, who may likely prosecute him for murder which attracts life imprisonment if he is tried and found guilty before Court over the incident.
He was first arrested by the Police at Ikotun Division but later transferred to the Homicide Department of the SCIID Panti, Yaba, Lagos for further investigation.
It was gathered that the popular actor had an argument with his co-tenants over electricity bills payment as he was not willing to pay his own part of the bill. He was said to be owing N21,500 and did not even pay part of the bill.It was confirmed that the victim took the bill with their co-tenants to explain to him the need to bring money for them to pay on the bill but Philips was not ready to pay a dime.His co-tenants then suggested that supply to his flat should be disconnected as he was not ready to pay his own part of the bill. That angered the actor and he threatened to kill his tenant but everyone thought it was a joke.
As the actor could not control his anger during the exchange of words, he picked up a knife and stabbed his neighbor right on the chest. The victim was immediately rushed to the nearest hospital but he died on the way because he had lost much blood.
The corpse was taken to mortuary for autopsy report while the actor was arrested by the Lagos State Police Command and will be charged before the Court of law very soon.